CAST: About Universal Design for Learning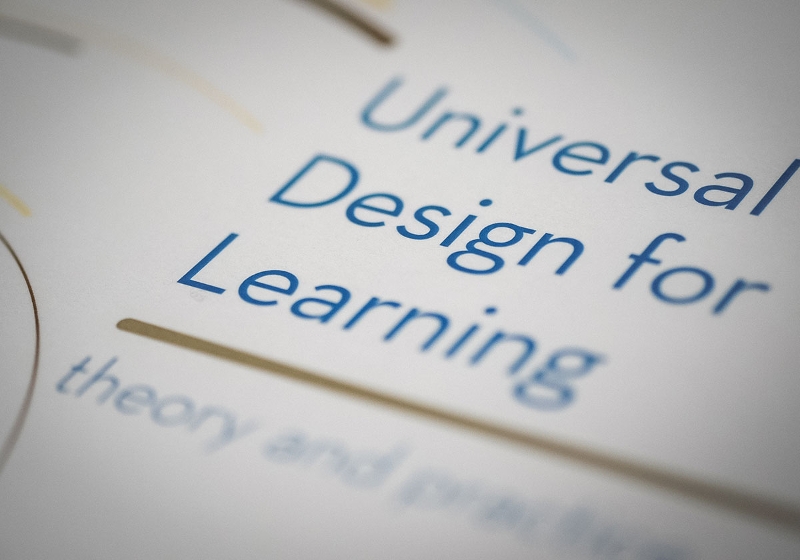 CAST: About Universal Design for Learning.
We at MSW are very ambitious about making sure that our course design offers learning opportunities to diverse students, not the proverbial "middle", or only fully-abled English as-a-native-language speaking students. By including additional content formats (transcripts for videos and audio, alternate text for images for example), we open opportunities for students who may either need assistance with the language itself, can't hear very well or simply don't have the time to listen to the spoken track and prefer reading a transcript and making notes in the margins, which increases their productivity and adds meaning to their interaction with the material. Any digital text can also be searched quickly for particular terms, which again improves efficiency.
In addition to making our content accessible, if we follow UDL, we will have opportunities for students to engage with the content in different ways – and possibly engage with different content as well. We should also offer a variety of presentation formats – which forces us to think very thoroughly about the goals and outcomes of a course. How can a student demonstrate proficiency and her accomplishments in her own way? Do we leave enough room for the student to be creative or do we tend to be quite prescriptive – and we often base our expectations for student projects on our own experiences. In doing so, do we limit ourselves and our students to a narrow scope of expression and experiences? Will students be better professionals if they simply follow our strict bullets or design their own in accordance with a broad rubric focusing on important skills? Will students be more engaged if they are offered options? Will they have more ownership of their own learning if they get to make choices?
Tags:
accessibility | communication | IDS | Instructional Design | learning theory | pedagogy
---
2 responses to "CAST: About Universal Design for Learning"