Student Spotlight: Kimberly Roberts-Morandi, Ed.D. – Education Program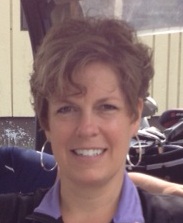 Kimberly Roberts-Morandi is a student in the University of New England's online Doctor of Education (Ed.D.).
She is currently working on her dissertation with the other members of her cohort, and checked in with her about her study.
Here's what Kim has to say about her participatory action research experience and why she picked the University of New England for her Ed.D.:
"The opportunity to pursue research that would document the transformative impact of an Instructional Leadership team in a rural environment combined my work and passion for school turnaround.
I have rooted my qualitative study in a district that embraced shared-leadership as a structure for implementing numerous educator mandates. The study identifies the actions and supports the district and school administrators engage in and the work of a leadership team integrating the educator evaluation frameworks.
My goal is to document a process that is replicable in other rural environments as these resource-thin areas struggle to improve student performance outcomes.
The program at UNE, centered on student-driven initiatives and exploration of transformative theory, was the perfect avenue for blending my professional commitments and doctoral studies."
---
This Student Spotlight was originally published by Matt Pettingill on February 11, 2015 on education.une.edu, a now-defunct blog by the Education department at the University of New England.
Tags:
careers | Ed.D | Ed.D. Spotlight | Student Spotlight
---