Meet our Team: Laurie Boland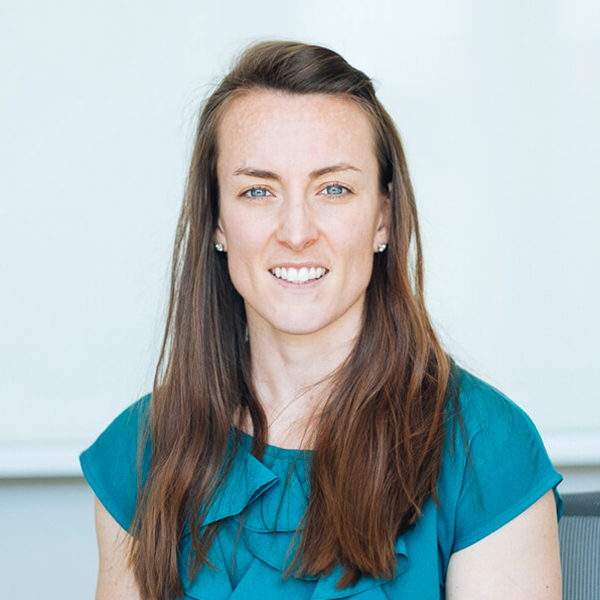 Meet Laurie Boland, an Enrollment Counselor for the Master of Social Work degree program.
Laurie joined UNE in the fall of 2014 and has a background in various marketing roles, is a former collegiate athlete, recruiter, and coach, and earned her BS in Marketing and MBA from Southern New Hampshire University.
At UNE Online students are our top priority, and their success is what drives each and every one of us to do what we do. We'd like to share a little bit about the people that are dedicated to making that happen every day.
What do you do at UNE Online?
I am an Enrollment Counselor for the Master of Social Work program. I talk with students about how the Social Work program can help them reach their professional goals, and I assist them through the application process.
Read more: 4 application mistakes to avoid – and what you should do instead
Where are you from?
I am from Worcester, Massachusetts. I moved to Maine a couple of years ago.
What's your favorite dessert?
Anything peanut butter related, right now during the summer, it's peanut butter ice cream!
What is the first thing you do in the morning?
Pack lunches.
What's the best professional advice you've received?
Prior proper planning prevents poor performance.
What's the last lesson you learned?
The best lesson I learned from playing sports my whole life was that you may not be the smartest or the most talented, but you can control how hard you work. I try to apply that in everything that I do.
What's on your desk?
I have various lunch containers, some pictures, motivational quotes, flowers, and stacks of notebooks.
What's your favorite part about what you do here?
I enjoy helping students achieve their dream of completing their MSW by helping them find a program that works for them.
Read more: Four tips for writing outstanding goal statements
If you could eat one thing for the rest of your life what would it be?
Potatoes and peanut butter, but not together.
What's your motto?
Enjoy the little things; one day you'll look back and realize they were the big things.
What's your favorite thing about living in Maine?
I like that any day, I can do something outside in nature, whether it's stopping at the beach on the way home or going hiking.
Do you have a secret talent?
I'm pretty good at pull-ups!
What's your ideal Sunday?
My ideal would include some homemade breakfast, doing something outside with my boyfriend or friends, and enjoying the day!
---
If you are interested in pursuing your Master's in Social Work, or even if you're simply interested in discussing the program, please reach out to an Enrollment Counselor at (207) 221-4143 or via email at socialworkonline@une.edu.
Interested in applying to UNE Online? The sooner you apply, the sooner you hear back. Fill out an online application today at online.une.edu/gateway-portal-page – we look forward to hearing from you!
enrollment counselor spotlight | Master of Social Work | Social Work | Team Spotlight
---