Meet Our Team: Emily Hill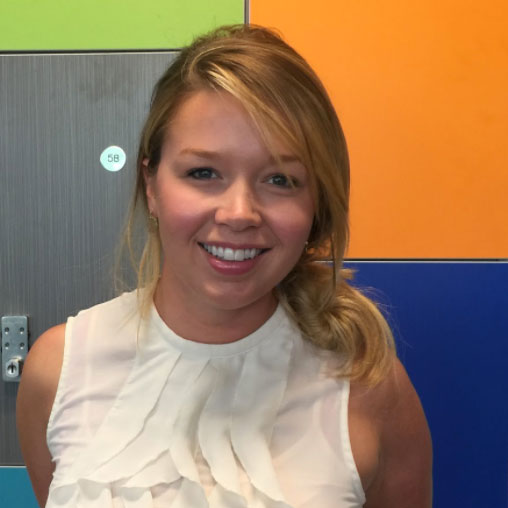 Emily Hill is a Portland transplant who hails from the great Midwest state of Ohio. She is a Buckeye through and through, but she's slowly becoming a Red Sox nation convert. Emily is a rockstar Student Support Specialist, and her passion for problem-solving ensures that each one of her students is guaranteed a pathway to success.
At UNE Online students are our top priority, and their success is what drives each and every one of us to do what we do. We'd like to share a little bit about the people that are dedicated to making that happen every day.
What do you do at UNE Online?
I am a Support Specialist for our students in the Graduate Programs in Health Informatics. Once a student is accepted into their program, I become their first point of contact here at UNE Online. My job is to provide students with a personal connection that is sometimes lost in online education settings, and to help them succeed on their path to graduation!
Where are you from?
I am a Buckeye – born and raised in Ohio. I grew up in Cincinnati and attended college at The Ohio State University in Columbus. O-H-I-O! I'm still a diehard Buckeye fan, as well a Cincinnati Bengals and Reds fan, but I'm slowlyyyyyy becoming a Red Sox fan. I've been in Portland for two years now, and live about five minutes away from campus. I love it here!
What's your favorite dessert?
Graeter's Black Raspberry Chocolate Chip Ice Cream. It's a Cincinnati dish, and if you ask anyone from Ohio they'll know what it is. It's also Oprah's favorite ice cream. I think they still have the same the manufacturing process, so it's made in French pots, in two-gallon increments at a time. It's definitely a special, old-fashioned treat and I would recommend ordering as many pints as possible. It's worth every penny.
What is the first thing you do in the morning?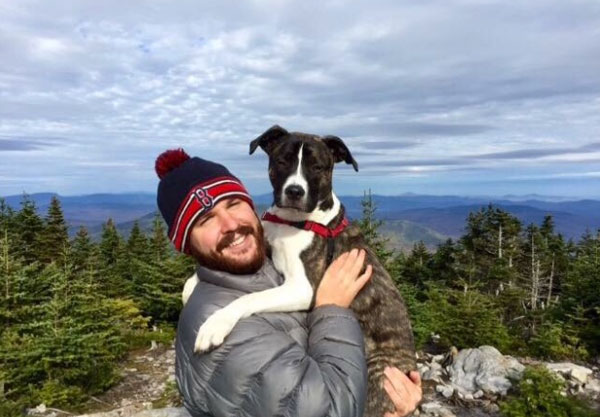 I do my best to get up on time, and take my dog, Boggs, for a walk. My fiance, TJ, has coffee ready by the time we're back. It's the little things.
What's the best professional advice you've received?
"To be ten minutes early, is to be on time. To be on time, is to be late. To be late, is to be left out – and no one likes to be left out!" I heard this from my dance team coach a good deal in high school since I have trouble being on time. Most of my clocks are at least seven minutes fast.
What's your favorite part about what you do here?
I love that each day is guaranteed variety. The issues that arise keep me on my toes, and my students and I get to problem solve together. They let me know what their goals are for the program, and I do my best to keep them on track. When life gets in the way, we brainstorm new paths to get to their end goals.
If you could eat one thing for the rest of your life what would it be?
Pasta! I'm not picky, but I could eat capellini, rigatoni, or ravioli for every meal. It's my favorite meal to make too, because I love that as long as you have pasta, you can add in whatever ingredients or sauce you're craving. There always has to be cheese too, in my opinion.
What's on your desk?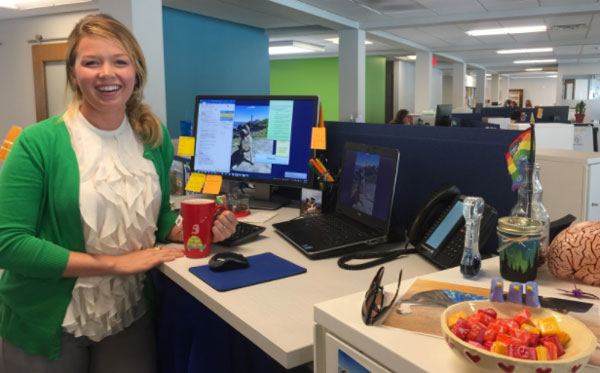 You'll usually find at least one snack, and my bullet journal to keep me on track. The walls around my desk are where I keep my multiple calendars, and the many photos of my loved ones – mostly, my dog, Boggs. I might be obsessed. There's also a bowl of Starbursts to share! I'm definitely obsessed with candy.
What's your favorite emoji?
Upside down face!
Favorite book?
The Curious Incident of The Dog in The Nighttime by Mark Haddon. I couldn't put it down.
What's your favorite thing about living in Maine?
No matter the season, there is some special place for me to enjoy here. Soaking up the sun on the beach, hiking through the changing leaves, skiing the east, or gardening with the new warm air.
Do you have a secret talent?
I think the secret may be out, but I was once certified to teach art in grade schools. I still teach painting classes at Muse in the Old Port when I'm not at UNE! I'm also really good at helping my dog with his Instagram account, @doggcalledboggs. He's getting pretty good at it!
What's your ideal Sunday?
A Sunday with no plans.
---
If you are interested in more information about the Graduate Programs in Health Informatics, please reach out to an Enrollment Counselor at 1 (855) 751‑4445 or via email at informatics@une.edu.
Or, if you're ready to apply, fill out your online application at online.une.edu/gateway-portal-page.
Graduate Programs in Health Informatics | Health Informatics | Master of Science in Health Informatics | student success | student support | Student Support Spotlight
---
2 responses to "Meet Our Team: Emily Hill"