Meet Our Team: Kelsey McIntyre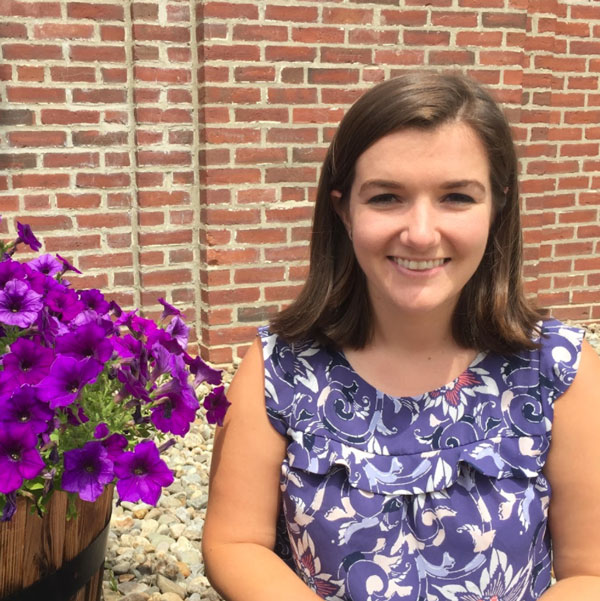 Kelsey McIntyre is one of UNE Online's superstar enrollment counselors, specializing in our Online Graduate Education Programs. Kelsey has a unique ability to connect with our potential students and help to identify their goals and motivations for pursuing a higher education degree. She then works with them to help them build their best application possible. In her spare time, you can find Kelsey in some body of water; whether it's the ocean or a lake, this native Mainer takes advantage of everything the #vacationland state has to offer.
At UNE Online students are our top priority, and their success is what drives each and every one of us to do what we do. We'd like to share a little bit about the people that are dedicated to making that happen every day.
What do you do at UNE Online?
I'm an enrollment counselor for UNE's Online Graduate Programs in Education. So that includes our MSEd programs, our CAGS, PMC and Ed.D. I work with students from their initial point of interest throughout the application process up until just before they start the program.
Where are you from?
I grew up in Cape Elizabeth which is right over the bridge, about 10 minutes away. I currently live in the East End neighborhood of Portland.
What's your favorite dessert?
I like gelato and my favorite flavor is stracciatella. I spent a semester abroad in Florence, Italy and there was a little cafe next to my apartment so usually a couple days a week I would get some stracciatella mixed with another flavor so I was able to try a bunch of different flavors. I had a lot of gelato. 🙂 My favorite place around here for gelato is Gelato Fiasco.
What's the best professional advice you've received?
It's not a quote or advice, but just having confidence in what you know and what you've achieved, and using that knowledge and confidence to motivate yourself towards your future goals.
What's the latest lesson you've learned?
Constantly ask questions. I think it's the best way to learn. When I first started here at UNE Online, I asked a ton of questions in order to learn about all of our different education programs.
What's your motto?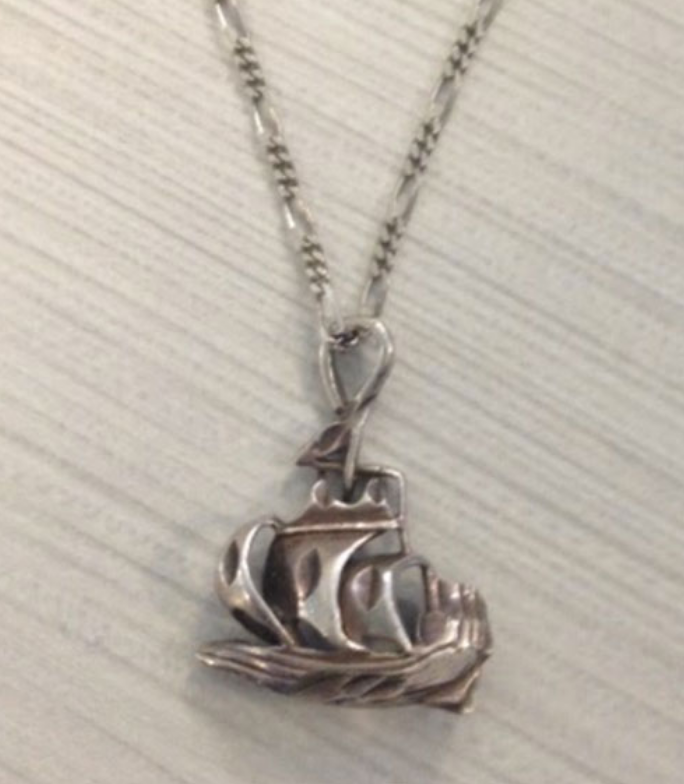 "Today's the day." I have a necklace from my grandmother that was made from silver salvaged from the treasure found in a shipwreck. "Today's the day" was the treasure-finding crew's motto because it took them a very long time to find the ship.
What's on your desk?
I have some English Breakfast Tea, my Hydroflask which is bright neon so I remember to drink water, a paper crane and a few highlighters.
What's your favorite part about what you do here?
I really enjoy some of the first conversations with students, and getting a feel for their background and motivation for pursuing a higher ed degree. It really sets the tone for your communication with the student throughout their application process.
What's your ideal Sunday?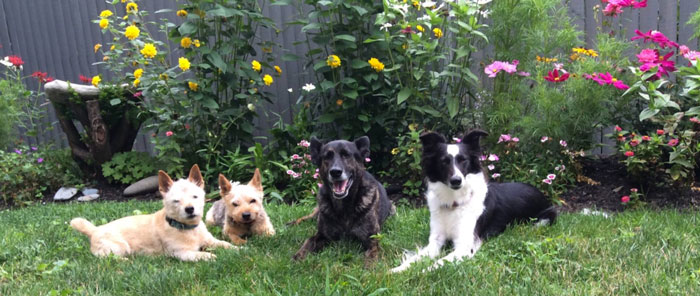 My ideal Sunday would begin with a visit to Scratch Bakery in South Portland. Next, I would go for a walk with my four dogs, or go for a hike with my sister.
If you could eat one thing for the rest of your life what would it be?
See answer to above question. Gelato.
What's your favorite emoji?
I like the smiley face with the rosy cheeks. I don't use emojis that often, but when I do I stick to the smiley faces.
Favorite book?
Growing up I really liked Harry Potter, and Where the Red Fern Grows. There are a lot more, just too many to decide.
What's your favorite thing about living in Maine?
The lakes and the oceans. I grew up in Nantucket until the 2nd grade, so I'm really partial to the ocean, but I spend a lot of my summer at lakes. Lucky for me, Maine allows for both.
---
Stay tuned for more of our team profiles!
In the meantime, if you are interested in the online Graduate Programs in Education or if you would like more information, please reach out to an Enrollment Counselor at (800) 994-2804 or via email at education@une.edu. Or, if you're ready to apply, fill out your online application at online.une.edu/gateway-portal-page.
CAGS | Ed.D | Enrollment | enrollment counselor spotlight | Graduate Programs in Education | MSEd | PMC
---