Monique Roy to Speak at Maine Adult Education Conference

At UNE Online, our faculty and staff have adopted a practitioner-scholar model that bridges the gap between academia and the real world, blending scholarly research with practical application to solve complex problems in their professions.
It is because of this philosophy that Monique Roy, Assistant Program Manager for the Graduate Programs in Education, will be speaking at the upcoming Maine Adult Education Association conference. Held from June 21st to 23rd at the University of Maine in Farmington, the conference theme this year is "Creating Connections."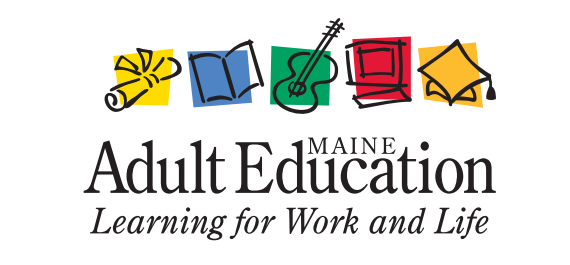 The Maine Adult Education Association (MAEA) is a nonprofit professional organization representing adult education programs, professionals, and volunteers in Maine. The MAEA advocates for continuing adult education opportunities locally, statewide, and nationally and supports its members in order to meet the educational needs of Maine's adults. There are more than 80 local adult education programs throughout Maine, from Fort Kent to Kittery and everywhere in between. The thousands of classes offered through adult ed each year include business skills training, personal enrichment, and GED programs.
 
"I believe in lifelong learning. That's why I stay involved in the adult education community. Helping teachers find another platform to reach students where they are is something I am passionate about," says Monique.
Co-presenting with Hannah Bard, Adult Education Director for Waterville, Maine, Monique will be presenting on the Learning Management System (LMS), Schoology. Schoology was an online platform that the State of Maine Adult Education programs have adopted as a way to create online/blended learning space in their classes.
What is an LMS?
A Learning Management System (LMS) is a computer program. It's used for administering, documenting, tracking, reporting and delivering online courses. Taking a course or receiving training via computer is also commonly referred to as eLearning. Instructors use the LMS software to create their course, communicate assignments and administer their exams. To oversimplify, an LMS is the virtual classroom.
The MAEA "Creating Connections" conference will be an excellent professional development opportunity for educators who would like to familiarize themselves with the technology, share best practices, and understand how online education can be an effective tool in an adult education environment.
As Assistant Program Manager for the UNE Online Graduate Programs in Education, Monique works on MSEd, CAGS and Ed.D. programs that are offered 100% online and designed with the working professional in mind. Getting an advanced degree can open the door to growth and leadership opportunities, and UNE works diligently to foster and encourage higher education at all levels.
Education | Events & Conferences | Graduate Programs in Education
---