Student Spotlight: Carley Anderson, MPH – Public Health Program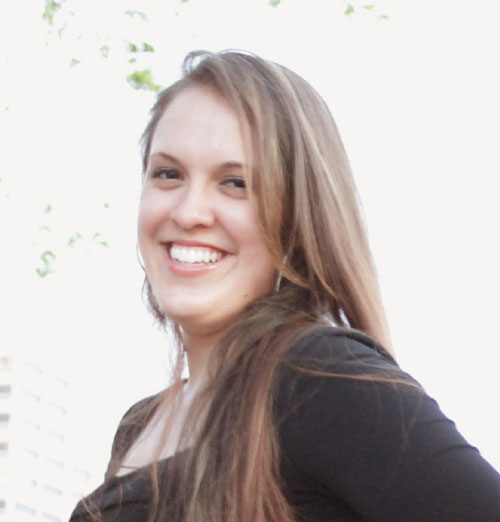 I came to the field of public health nearly by happenstance. I had just finished my undergraduate degree in music which, while fulfilling, didn't equip me with tangible ways to make a meaningful, practical difference in my community. After graduation, I began working as an administrator in a medical clinic at a military installation, and a year later was assigned to work in the public health program despite no previous experience.
I quickly saw public health was a field with unending opportunities – constant opportunities to learn, to benefit the community, and to make a lasting difference in the lives of others. I began networking with other public health staff in similar roles, and soon developed a strong relationship with a mentor that remains to this day. With her guidance, I embarked on a quest to learn as much as I could about U.S. Air Force public health program management, but I knew it was not enough. I needed more education to supplement what I was learning on the job.
I applied to the University of New England because I needed education to inform the work I was already doing, and couldn't interrupt my work to take time off for school. I began my studies May 2015, and from the very beginning everything I studied directly or indirectly related to the work I was doing full time. When I had finished my undergraduate studies, I knew I wanted to work to provide real, practical benefits to my community, even in thankless or behind-the-scenes ways. From my very first class (Principles of Public Health) where I learned about the #ThisIsPublicHealth campaign, my excitement grew as I saw the countless ways public health works in a wide range of arenas to do just that.
Since beginning my career in public health, I have been privileged to be given a number of opportunities and generous mentors at every turn, freely giving of their time and expertise to improve my work in public health. In June 2016, I completed a Pathways Internship with the Food and Drug Administration (FDA), where I learned about the valuable work Consumer Safety Officers do to ensure food safety. The excellent training I received, as well as relationships I developed during that time, have shaped my path in indelible ways.
After the conclusion of that internship, I spent time working at the Massachusetts Department of Public Health where I developed an acute understanding of the partnerships between federal and state agencies through the cooperative agreement Massachusetts has with the FDA. I am now in the midst of an internship through the JrCOSTEP program with the Commissioned Corps of the U.S. Public Health Service. I am stationed at the Centers for Disease Control and Prevention in Atlanta, where I am working on injury surveillance development training for those working in American Indian and Alaska Native populations. Additionally, I am preparing a descriptive epidemiology paper about prescription drug overdose (PDO) among this often-overlooked population and hope to finish it by October. I have selected this as the topic for my capstone paper and am excited to spend time learning more about this serious public health issue.
My time at UNE has been greatly enriched by the extracurricular activities I have been involved in. When considering online education, it can be off-putting if it is assumed that the relationships developed during the program are not as rich as could be experienced in on-campus programs, but this has not been the case for me. I have acted as Campus Liaison and Secretary for the UNE chapter of APHA-SA, and have coordinated the monthly Fireside Chats, where fellow students gather online to discuss current issues in public health. This has provided an excellent venue for sharing ideas and volunteer opportunities, including #FundTheUndie (soliciting donations of underwear for child refugees in Greece, hosting tables at UNE's community health fairs, and more.
I have also been a member of the 2016 Student Think Tank for the American Journal of Public Health. Not only has this provided me the opportunity to give feedback on journal covers, editorials, and the social media reach the journal has to engage students and young professionals. Here too I have made professional relationships that I know will continue beyond the scope of our appointment to the think tank, and I am grateful for the opportunity I have had to work with such brilliant and passionate professionals.
I will graduate in December and I am ecstatic about the opportunities ahead. Ultimately, I want my work to make a positive difference in the community around me. I want to work to dissolve health disparities, about empathetic and evidence-based solutions to health problems. My particular passions are in environmental and occupational health. I hope to be able to do this through the Commissioned Corps of the U.S. Public Health Service. Once I graduate, this is the path I will pursue; but until then, I am grateful for my experience at UNE and I know I will take what I have learned with me into whatever sector I next work.
– Carley Anderson
---
If you were to have additional questions about Public Health certifications or the Graduate Programs in Public Health at UNE Online, we encourage you to get in touch with an Enrollment Counselor at 1(855)325-0895 or email publichealth@une.edu  or fill out an online application now at online.une.edu/gateway-portal-page!
Tags:
12 Days of Online Learning | Master of Public Health | Master of Public Health Spotlight | MPH | MPH Student Spotlight | public health
---