Posts by tag "Alumni Spotlight"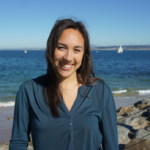 In celebration of our Graduate Programs in Public Health's successful CEPH reaccreditation, we sat down with Monica Huelga, MPH '18, who found herself at UNE Online rather serendipitously. Monica is passionate about the power of communication to promote global health and equality. She completed her applied practice experience on environmental health literacy at the non-profit
MEarth Carmel
while working at the Monterey Bay Aquarium. Congratulations again on graduating last year! What inspired you to go for your MPH in the first place? I've always been drawn to health and distance studies. I received my undergrad from University of Washington in medical anthropology and global health, and I was trying to look at health in the bigger picture, the cultural perspective…
Read more >>
Tags:
Alumni Spotlight | Graduate Programs in Public Health | Master of Public Health | Master of Public Health Spotlight | public health | student | Student Spotlight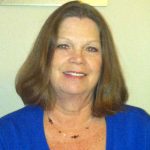 Vicki wanted to take on structured research to provide insight into factors contributing to the transportation gap in rural Maine. She was later invited to present the findings from her dissertation at the National Association of Development Organizations (NADO) National Regional Transportation Conference. She's now participating in statewide public transportation planning groups to further spread her discoveries, and even created a partnership to expand broadband internet capacity to rural Maine communities.
"I thought the field of Education would be more heavily represented among my Ed.D. classmates, but that wasn't the case at all. While there were a significant amount of educators as I expected, we also had many professionals from a variety of industries, representing a large spectrum of professional backgrounds."
Tags:
12 Days of Online Learning | Alumni Spotlight | Doctor of Education (Ed.D.) | Ed.D | Ed.D. Alumni Spotlight | Ed.D. Spotlight | Ed.D. Student Spotlight | Education | Graduate Programs in Education | Student Spotlight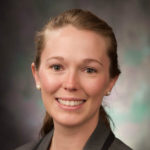 I grew up in the Adirondacks of New York, in a small town with a big community. I did my undergraduate training at Clarkson University in Potsdam, NY where I finally realized my passion for health and medicine. I moved to Maine in 2010 and began my medical training that fall. In my second year of medical school, I decided that the UNE MPH program was a perfect springboard into my clinical education. What do you like about UNE and your major? The UNE MPH program helped me to develop a better understanding of the world I will be practicing in as a doctor. My training as a DO has taught me that there is more to medicine than just…
Read more >>
Tags:
Alumni Spotlight | Graduate Programs in Public Health | Master of Public Health Alumni | MPH | MPH Alumni Spotlight | MPH Student Spotlight | Student Spotlight