Posts by tag "Alumni Spotlight"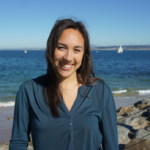 In celebration of our Graduate Programs in Public Health's successful CEPH reaccreditation, we sat down with Monica Huelga, MPH '18, who found herself at UNE Online rather serendipitously. Monica is passionate about the power of communication to promote global health and equality. She completed her applied practice experience on environmental health literacy at the non-profit
MEarth Carmel
while working at the Monterey Bay Aquarium. Congratulations again on graduating last year! What inspired you to go for your MPH in the first place? I've always been drawn to health and distance studies. I received my undergrad from University of Washington in medical anthropology and global health, and I was trying to look at health in the bigger picture, the cultural perspective…
Read more >>
Tags:
Alumni Spotlight | Graduate Programs in Public Health | Master of Public Health | Master of Public Health Spotlight | MPH Alumni Spotlight | public health | student | Student Spotlight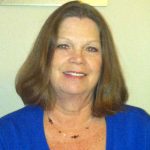 UNE Online Alumna Dr. Vicki Rusbult fulfilled a lifelong dream last May and graduated from the College of Graduate and Professional Studies with her Ed.D.
And it turns out that her dissertation wasn't only interesting to her faculty advisor… The 'National Association of Development Organizations (NADO) Rural Transportation National Newsletter' recently published a link to her full dissertation in their national newsletter.
We're so thrilled for Dr. Rusbult and her impressive national exposure!
We spoke with Dr. Rusbult to talk about her professional career, and how her Ed.D. from UNE Online is opening doors and helping further her work. Here's a little more about how she is putting her Ed.D. to good use:
What was your experience like, getting…
Read more >>
Tags:
12 Days of Online Learning | Alumni Spotlight | Doctor of Education (Ed.D.) | Ed.D | Ed.D. Alumni Spotlight | Ed.D. Spotlight | Ed.D. Student Spotlight | Education | Graduate Programs in Education | Student Spotlight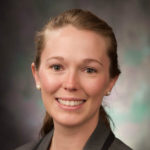 I grew up in the Adirondacks of New York, in a small town with a big community. I did my undergraduate training at Clarkson University in Potsdam, NY where I finally realized my passion for health and medicine. I moved to Maine in 2010 and began my medical training that fall. In my second year of medical school, I decided that the UNE MPH program was a perfect springboard into my clinical education. What do you like about UNE and your major? The UNE MPH program helped me to develop a better understanding of the world I will be practicing in as a doctor. My training as a DO has taught me that there is more to medicine than just…
Read more >>
Tags:
Alumni Spotlight | Graduate Programs in Public Health | Master of Public Health Alumni | MPH | MPH Alumni Spotlight | MPH Student Spotlight | Student Spotlight