Posts by tag "College of Graduate and Professional Studies"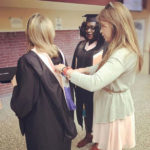 University commencements are exciting celebrations of student achievement, and they also provide faculty, students, and their families a visible connection to the birth of the modern university way back in the 12th century. The black robes worn by graduating students and their faculty are known as academic "regalia," and while undergraduate graduation robes may all seem the same, at the graduate level regalia tell a rich story of the graduate's academic journey. That is, they do if you know what to look for! Master's regalia meaning At the master's level, regalia consists of a simple black gown. What distinguishes a master's level gown from a baccalaureate gown are the sleeves. Master's level gowns usually have long, extended sleeves. Historically, those…
Read more >>
Tags:
CGPS | College of Graduate and Professional Studies | Commencement | Graduation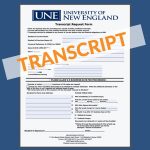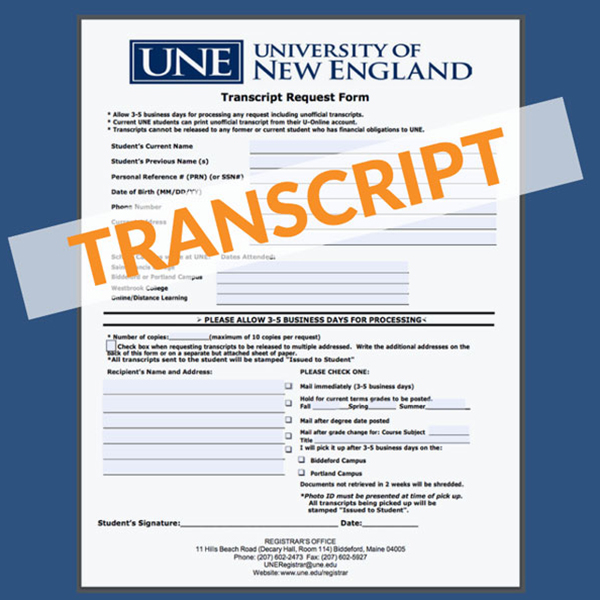 A transcript is an official document. It shows which classes you took at the University of New England, and your grades in those classes. If you would like to order a transcript from UNE, please follow the steps below. The steps to request your transcript are the same for:
Science Prerequisites for the Health Professions (SPHP) Post-Baccalaureate Courses
Matriculated students Non-matriculated students Online transcript requests Navigate to the UOnline website:
http://uonline.une.edu/
Click "LOGIN HERE" Login Username your Noreaster ID (your email address, excluding the @une.edu part) Password is the same as your student email Click "Student Services" Click "Student Records" To view your transcript Click "Academic Transcript" Select Transcript Levelj Click "Submit" To request your official transcript Click "Request Printed/Official…
Read more >>
Tags:
College of Graduate and Professional Studies | Online Graduate School | UNE Online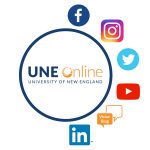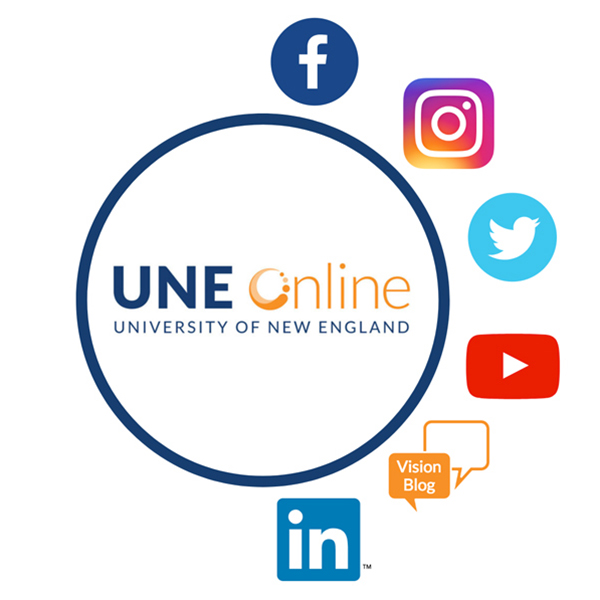 Ever wonder where you can connect with us online? We've got some options for you! Below is a comprehensive list of the social channels we manage. The College of Graduate and Professional Studies has a lot going on, so we have a lot to share. For the most part, LinkedIn is business-related content, Facebook is news, YouTube hosts our video collection, Twitter is up-to-the-minute info, and Instagram is just plain fun. Like or follow us on whatever channels you find interesting in to keep a pulse on the latest.
UNE Online: College of Graduate and Professional Studies
Facebook: UNE Online
Twitter: UNE Online
LinkedIn: UNE Online
YouTube: UNE Online
Instagram: UNE Online
UNE Online: Vision Blog
> >  Direct link
…
Read more >>
Tags:
CGPS | College of Graduate and Professional Studies