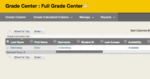 We all have our workflow preferences and places that we check to stay connected. Some prefer using Course Messages (which in our configuration won't send the message to a student's email, unfortunately), and others prefer using actual email service. There may be a practice compromise to accommodate both the need for convenience such as emailing a student (or a number of students) without leaving the course, and using email as a system, so that both students and instructors will get alerts when they receive messages. Blackboard has emailing capabilities. While it email as a tool has been also disabled in our configuration, the workaround exists and instructors can choose to send an email directly from the course when using the…
Read more >>
Tags:
blackboard | communication | email | IDS | Instructional Design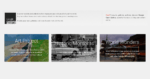 At first, I wanted to write about Arts and Social Work, but that was quite a bit of a stretch as I was only going to tell you guys about a very cool
Google Chrome extension (only works in Chrome, of course) called "Google Art Project"
. It can enrich your web browsing experience by opening a beautiful piece of art every time you open a new tab (change it in options) or stick with one piece of art for the entire day, and it will change tomorrow. This will disable other extensions, like "
Dayboard
" for example. But then I thought that this wouldn't meet the 500 word guidelines we have for our blog posts (ha-ha! not true!).…
Read more >>
Tags:
email | Google | IDS | Instructional Design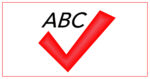 Spell checking is available in Internet Explorer 10 and later versions, and current versions of Firefox, Chrome, and Safari.
Check the options for your web browser to learn more about how to use it to check spelling.
To learn more about the browsers that are compatible with Outlook Web App, see Supported browsers for Outlook Web App.
Tags:
email | student | tool | tutorial