Posts by tag "Enrollment"
(Page 2)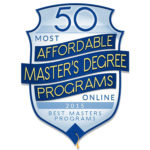 UNE's Online College of Graduate and Professional Studies continues to shine with its latest appearance on a list of the
50 Most Affordable Online Graduate Schools for Master's Degrees
, released by
Best Masters Programs
.
Best Masters Programs
is an online guide offering reviews and rankings of top online master's degree programs. According to
Best Masters Programs
, the universities and colleges in this list were determined by comparing tuition costs for schools that meet these criteria: Offer at least five online Master's degree programs Offer Master's degree programs that can be completed 100% online Have regional accreditation, the highest level of accreditation Out of the 50 schools that made the list, UNE represented the State of Maine at…
Read more >>
Tags:
Affordable | Awards | Enrollment | Master's Degrees | rankings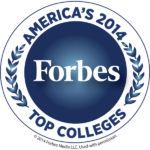 The University of New England has been named to
Forbes
' list of America's Top Colleges for 2014, a list that
Forbes
says is based on "output" and "return on investment."
Forbes
' acknowledgment of the value of a University of New England degree follows similar recognition by
Affordable Colleges Online
, a website reporting on higher education affordability, which recently ranked UNE second in student return on investment (ROI) among 43 public and private colleges and universities in Maine.
Forbes
explains that
"what sets our calculation of 650 colleges and universities apart from other rankings is our firm belief in "output" over "input." We're not all that interested in what gets a student into college, like our peers who
…
Read more >>
Tags:
Awards | CGPS | Enrollment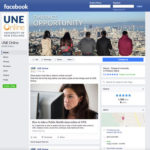 Because we feel Facebook doesn't have *quite* enough content – we've created a new Facebook page, 
https://www.facebook.com/UNE.Online
But to be serious, there's a lot to be gained from joining us on Facebook. The potential benefits of Facebook for students are not only limited to academic development, but also personal, social and career development. Online social networks allow you to interact with your fellow students, your professors, and strengthen your network for the future. We are serious about creating a positive learning environment at UNE Online, and we feel that creating yet another avenue for increased communication will be beneficial to your online learning experience. Backed by science Studies have proven that education-based social networks can be used efficiently and effectively…
Read more >>
Tags:
CGPS | Enrollment | online community | UNE Online