Posts by tag "Master of Social Work Alumni"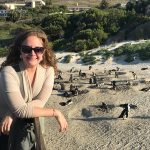 Nicole Petrin is a student in the Master of Social Work program at UNE Online. She has her undergraduate degree in social work, works in the field, and is also very active as a mentor for rising social workers. She just recently returned from an international social work conference in South Africa, and she shares her experiences with us here. Can you tell me a bit about yourself, and what encouraged you to pursue your Master's in Social Work? I am originally from Rhode Island, where during my childhood and adolescence I was a very active member of Girl Scouts, even going on to earn the highest achievement in Girl Scouting, the Girl Scout Gold Award. My early exposure to…
Read more >>
Tags:
Master of Social Work | Master of Social Work Alumni | MSW | MSW Spotlight | MSW Student Spotlight | Student Spotlight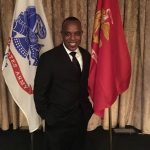 Darryl Vincent is living proof of the power of integration. Working full-time as the then-Vice President of Programs at the U.S. Veterans Initiative while earning his MSW at UNE Online, Darryl applied his education to the workplace the moment he signed off from class. Now a COO, Darryl credits his UNE Online teachers for the successful changes he's implemented at his organization — and the improvement of veterans' lives across the country.
Finding a path to service Education was always important to the Vincent family, as they believe that the more investment you put in, the more you get in return. Growing up in New York and the Washington, D.C. area, Darryl earned his bachelor's degree, as both his parents…
Read more >>
Tags:
Master of Social Work | Master of Social Work Alumni | MSW | MSW Alumni Spotlight | MSW Student Spotlight | Social Work