Posts by tag "MSW Ambassador Spotlight"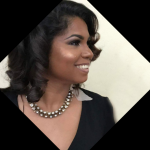 Melina Paiewonsky is a student in the Master of Social Work program at UNE Online. Since last fall her family has endured two category five hurricanes and has been evacuated and relocated three times. Through it all, she was able to face these challenges and still stay on track with her education.
Here, Melina discusses her experience with the MSW program, her thoughts about getting feedback from her instructors, and imparts some words of wisdom for students entering the program.
Can you tell me a little bit about yourself, and what encouraged you to pursue your Master's in Social Work? I am from the United States Virgin Islands, St. Thomas. I've worked as a teacher for a few years on…
Read more >>
Tags:
Master of Social Work | Master of Social Work Spotlight | MSW | MSW Ambassador Spotlight | MSW Spotlight | Social Work