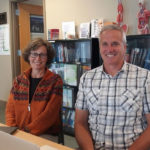 The Student Academic Success Center (SASC) at UNE is a tutoring resource for UNE students, online and on-ground alike. Brenda Edmands, Coordinator of SASC on the Portland Campus and for the online programs, shares how SASC follows the best practices of academic support, and how they work toward fulfilling their mission of helping students become successful, independent, lifelong learners. Can you give me an overview of what SASC is, and what you offer to our online students? Sure! SASC stands for the
Student Academic Success Center
, and we serve both on-campus and online students. On the Portland Campus, in addition to staff who focus on supporting the Portland Campus students, who are primarily enrolled in graduate-level programs in the…
Read more >>
Tags:
resources | student success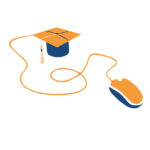 Every once in awhile we like to curate some of the resources and articles that have interested us these last couple weeks for your reading pleasure. The opinions expressed in these resources don't always reflect our own. Rather, we share them because we think they compel conversation, which we're happy to have with our readers in the comments field below. 
The History of the Future of Intelligent Machines
– HackEducation Ongoing – by Audrey Watters An ongoing curation of articles and news regarding the development of robotics and artificial intelligence, from the perspective of someone who writes about education for a living. Often addresses automation and its potential effect on industry/education.
Turning your iPhone's Camera into an Assistive Device
 –…
Read more >>
Tags:
accessibility | articles | automation | links | loans | resources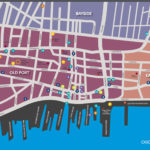 So, you're in Portland for a weekend…YAY!! With so much to offer and not a lot of time, we put together this Portland Maine City Guide of our top recommendations for you to ensure you soak up the best of what Greater Portland has to offer. Other than visiting our campus, of course! We've also created a handy printable map and guide for our downtown recommendations to make it easier for you to navigate our beautiful city. And, we suggest making restaurant reservations in advance where available, as Portland's restaurant scene is HAPPENING. Don't miss our team's MUST DO/SEE/EAT/DRINK recommendations, listed below the map. Maybe you'll need to extend your stay after reading!
Check out our team page! Maybe
…
Read more >>
Tags:
Maine | Portland | resources