Online science classes to satisfy your prerequisites
Need a couple of online science prerequisites to get into a program?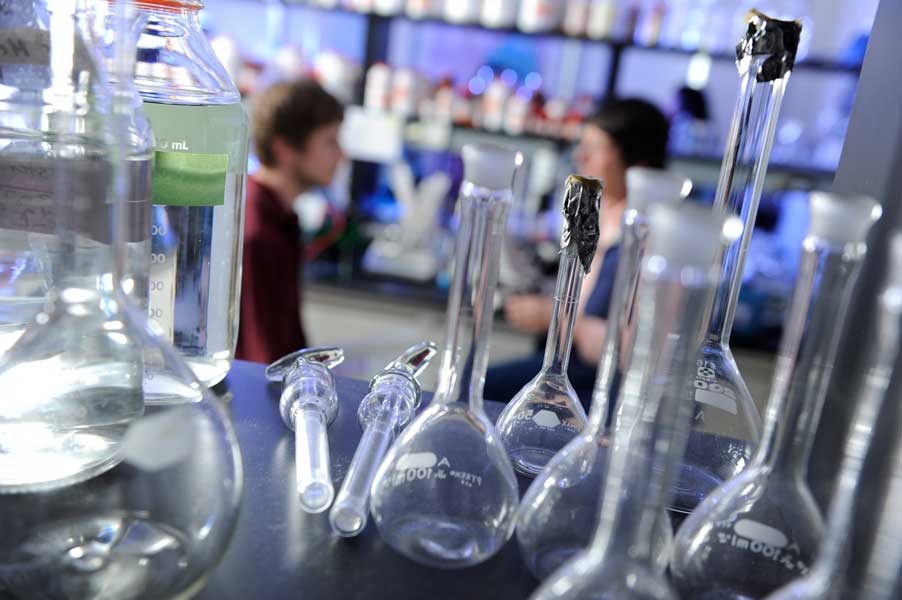 UNE Online's Science Prerequisites for Health Professions are 100% online science classes.  UNE is regionally accredited through New England Commission on Higher Education (NECHE, formerly known as the Commission on Institutions of Higher Education for NEASC). You may begin the class as long as you meet the prerequisites for the individual courses. Simply log in, register for the class, pay, and begin on the first or third Wednesday of the month.
All of our online prerequisites are instructor-led, high-quality courses. They are taken a la carte, as you need them, so you can do one class or as many as you need.
Fill your transcript gaps with 100% online science classes
UNE has a strong history of preparing students for the health professions, and we were finding that a lot of students who wanted to transfer into our graduate programs were missing a class or two.  So we started offering online science classes to fill such gaps for students.
Double check that your school accepts UNE Online courses
UNE is a regionally accredited and recognized university, the gold standard and most rigorous accreditation you can achieve as a school, but there's an outside chance that some schools may not accept the credits. Like most things, a little homework beforehand can save you a lot of time and money in the long term.
Two starts dates per month
Make a quick phone call to an enrollment counselor at (855) 325-0894, or go straight to the online class registration. Classes start every two weeks, on the first and third Wednesdays of each month. For a step-by-step tutorial on registration, click here. The online self-registration portal is open and available 24 hours a day.
Satisfy your requirements – quickly
At this time, we have 21 Science Prerequisite class offerings, and many include a lab component. These classes are offered 100% online and are designed to help students fulfill application requirements for graduate programs. Most courses can be taken on an accelerated timeline – you set the pace that best fits your schedule.
Relevant blog posts for you
"Four Tips for Staying On Track in a Self-Paced Course" is a great resource for managing self-paced online classes and "5 Secrets of a Successful Online Student" is an overview of the skills you'll need to thrive in an online environment.
---
Click here to register for a science prerequisite class now! Or, feel free to "SHARE" using the icons below if you know someone who's looking for an online prerequisite.
Science Prerequisites for Health Professions | SPHP
---