The University of New England | UNE Online
Earn your advanced degree 100% online while moving forward in your career.
Where do UNE Online
Students Come From?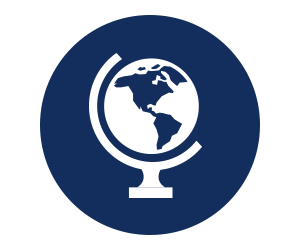 Two of the major benefits of online education are the ability to log in anywhere across the world and the chance to learn from diverse perspectives. Our global student body is constantly bringing new knowledge to underserved areas across the globe, improving a multitude of lives in the process. See how many students are achieving their goals through UNE Online and where they're coming from with our interactive maps.
Faculty Spotlight
Dr. Carol Marcotte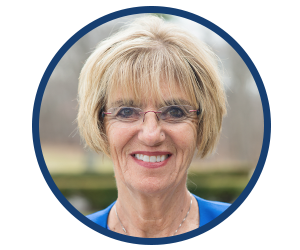 As the concentration leader for the CAGS and MSEd: Educational Leadership programs, Dr. Marcotte recognizes how devastating any major interruption can be on students and their education. When several hurricanes devastated the island of St. Maarten, she says: "I actually had a dream that I was in the Jetport with two huge suitcases labeled 'St. Maarten schools.' After that I woke up and said, that's it I need to do something."
Community Service
& Volunteerism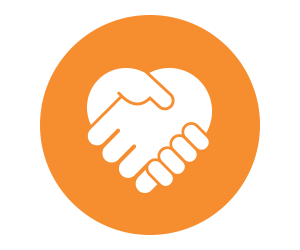 At the core of public health is the drive to make a broader, population-level impact. That's why our Graduate Programs in Public Health always participate in National Volunteer Week, and why they recently added a 'Service' cord for graduates to demonstrate their generous donation of time and effort. Find out how you can give back to your community and be recognized for your dedication to public service at graduation.
Accreditation
The University of New England is regionally accredited by the New England Commission on Higher Education (NECHE), which was formerly known as the Commission on Institutions of Higher Education of NEASC. In the United States, accreditation is a major way that the public knows that an institution or program provides a high quality education.
UNE programs continue to be frequently recognized: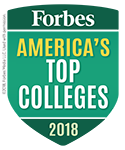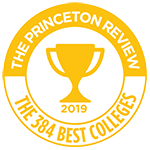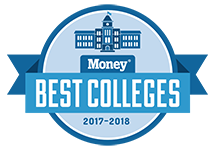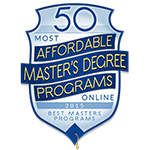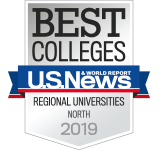 Used with permission. ©2018 TPR Education IP Holdings, LLC. The Princeton Review is not affiliated with Princeton University. For more information about reprints from The Princeton Review visit PARS International Corp. at www.TPR-licensing.com.
MONEY is a registered trademark of Time Inc. and is used under license. From MONEY Magazine, August 2017 ©2017 Time Inc. Used under license. MONEY and Time Inc. are not affiliated with, and do not endorse products or services of the University of New England.