Master of Science in Applied Nutrition
Advancing nutrition leaders through evidence-based nutrition education
UNE
Online offers this 36-cred­it Mas­ter of Sci­ence in Applied Nutri­tion 100% online with time­ly, rel­e­vant class­es and option­al focus areas for pro­fes­sion­als look­ing to advance their careers. All stu­dents take the six core cours­es of the cur­ricu­lum, and then each stu­dent is able to select their own five elec­tives and one cap­stone to com­plete the Mas­ter of Sci­ence in Applied Nutri­tion degree. This flex­i­ble offer­ing allows you to cus­tomize your course plan based on your spe­cif­ic career goals.
Mission
The mis­sion of the Mas­ter of Sci­ence in Applied Nutri­tion is to pre­pare indi­vid­u­als for lead­er­ship roles in the nutri­tion field, to advance knowl­edge and expand skills that pro­mote excel­lence and inno­va­tion in all areas of nutri­tion prac­tice, and to empha­size evi­dence-based best prac­tices to sup­port the well-being and health out­comes of indi­vid­u­als, fam­i­lies, and com­mu­ni­ties through edu­ca­tion, research, and ser­vice.
Certified Nutrition Specialist
"The Uni­ver­si­ty of New England's
MS
in Applied Nutri­tion pro­gram ful­fills part of the cur­rent aca­d­e­m­ic require­ments for the
CNS
.
BCNS
requires a grad­u­ate degree in the field of nutri­tion from a region­al­ly accred­it­ed uni­ver­si­ty, spe­cif­ic course­work, and 1,000 hours of super­vised expe­ri­ence.
BCNS
reviews each can­di­date indi­vid­u­al­ly, includ­ing cur­rent course descrip­tions, tran­scripts, and expe­ri­ence to deter­mine eli­gi­bil­i­ty. To learn more about becom­ing a
CNS
, vis­it
www.NutritionSpecialists.org
."
RD

Certification

This pro­gram

does not

lead to reg­is­tered dietit­ian (

RD

) cre­den­tial­ing and a ver­i­fi­ca­tion state­ment

can­not

be pro­vid­ed upon com­ple­tion of the pro­gram.
Program Highlights
36-cred­it hour pro­gram
Com­plete your degree as quick­ly as two years
100% online – no cam­pus vis­its required
Learn any­time from any place
No

GRE

Required
Dynam­ic fac­ul­ty of prac­ti­tion­ers, researchers and edu­ca­tors
Region­al­ly accred­it­ed by the New Eng­land Asso­ci­a­tion of Schools

&

Col­leges (

NEASC

)
Focus your degree
The flex­i­ble nature of the Applied Nutri­tion degree allows you to take the req­ui­site first year class­es, and then diver­si­fy your edu­ca­tion­al plan of study to best meet your spe­cif­ic per­son­al and pro­fes­sion­al goals. Our pro­gram pro­vides you the flex­i­bil­i­ty to com­plete­ly cus­tomize your course plan, or select from one of the focus areas with rec­om­mend­ed course tracks. Option­al focus areas include:
Learning outcomes
The Mas­ter of Sci­ence in Applied Nutri­tion (
MSAN
) pro­gram at
UNE
will pre­pare you to be ful­ly capa­ble of inter­pret­ing, com­mu­ni­cat­ing, and apply­ing com­plex nutri­tion­al con­cepts to a wide array of indi­vid­u­als, com­mu­ni­ties, and orga­ni­za­tions.
Direct and devel­op inno­v­a­tive prac­tices You will be pre­pared to be able to use evi­dence-based knowl­edge to inform best prac­tices and influ­ence nutri­tion pol­i­cy, as you will be on the fore­front of change as more val­ue is placed on the role of nutri­tion in the over­all health­care pic­ture.
Acquire lead­er­ship skills You will learn how to pro­vide lead­er­ship and inno­va­tion to the pro­fes­sion of Applied Nutri­tion, and how to facil­i­tate the growth and the appli­ca­tion of best prac­tices in the field, both region­al­ly and glob­al­ly.
Applied Nutrition careers in today's job market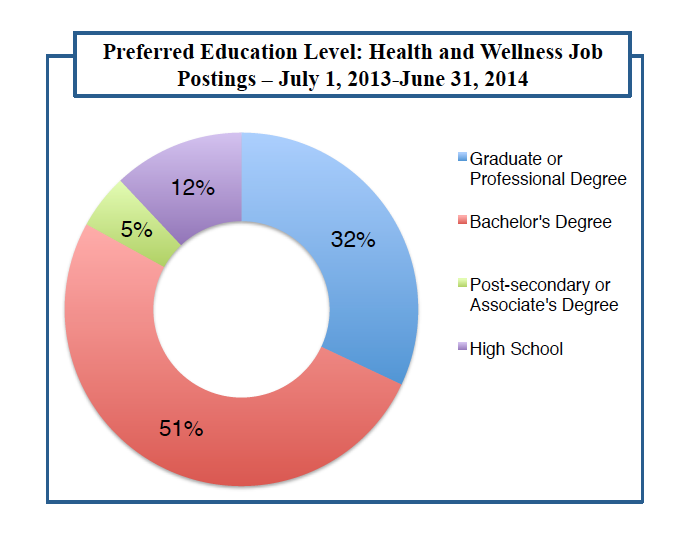 The demand for knowl­edge­able Applied Nutri­tion pro­fes­sion­als has rapid­ly grown in recent years as glob­al health trends reveal undis­put­ed links between diet and health. Changes in the health­care envi­ron­ment, expand­ed reim­burse­ment poli­cies in the 2010 Afford­able Care Act, con­sumer inter­est in nat­ur­al, func­tion­al, and fresh foods, and a grow­ing pub­lic inter­est in nutri­tion and diet research have led to a demand for dif­fer­en­ti­a­tion among Applied Nutri­tion prac­ti­tion­ers.
How to apply for the Applied Nutrition program
The Mas­ter of Sci­ence in Applied Nutri­tion pro­gram is now accept­ing appli­ca­tions. For more detailed infor­ma­tion, please con­tact an enroll­ment coun­selor at (855) 751‑4447 or email
nutrition@une.edu
.