Let us Spotlight YOU
Our students change the world, and we love to share a good student success story! 
Our students are passionate about their chosen fields, they're driven to succeed, work hard to achieve milestones, manage a challenging work/life balance, and overall, are an inspiration for others. Let us highlight your accomplishments!
Some questions to consider
How did you come to choose your particular program?
How has your coursework influenced your career?
What internships, clinical experiences, or class projects were especially important to your professional development?
What are your plans for the future?
Mae L'Heureux is a recent graduate of the Master of Public Health program. During her time in the program Mae served as Membership Co-Chair of the APHA-SA, and Member of the Graduate Programs in Public Health Advisory Committee here at UNE Online. Recently we had a chat about her experience… Read more "Mae L'Heureux"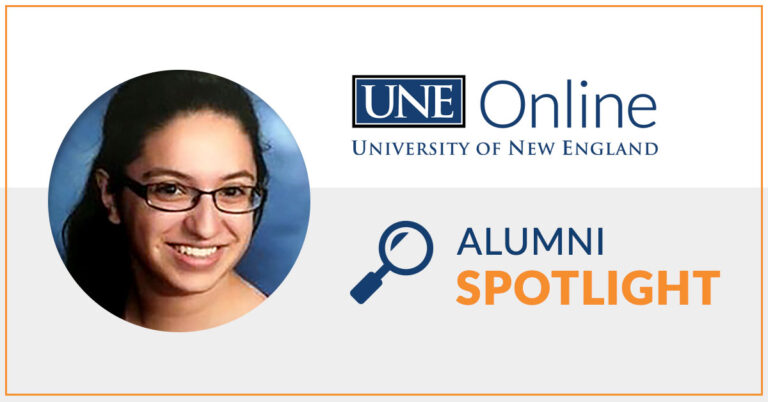 Mae L'Heureux, MPH Program
Let's chat!
Email us at visionblog@une.edu – we would love to set up a phone chat to interview you, and then feature your story on the official UNE Online Vision Blog, online.une.edu/blog/.
We look forward to hearing your student success story!
Do you have questions about attending an online graduate school?
If you have any questions about coursework or program requirements, please speak to one of our enrollment counselors at the email or phone number below.