UNE Public Health graduate programs for future public health leaders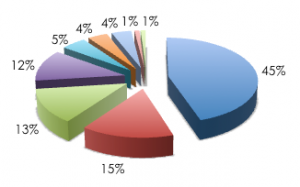 Ever wondered what our Alumni do after graduation?
Click here to see!
CEPH-accredited public health degrees offered fully online
There is a critical need for professionals with public health degrees today. The Association of Schools of Public Health (ASPH) estimates that by the year 2020, the United States will be facing a shortfall of at least 250,000 public health workers.
There is no better time to earn a UNE public health degree 100% online, with no campus visits required. Click here to see the top 10 reasons to choose a public health career. 
Master's of Public Health (MPH) from University of New England
If you're interested in improving the lives of others through building one-on-one relationships, conducting research or analyzing numbers, public health is the field for you. Public health graduates can find employment in the public or private sector, within non-profit organizations, or in local, state and federal health departments. Click here to learn more about our Master of Public Health (MPH) Program.
Many of the career opportunities in public health require a graduate degree in the field. Graduate level education provides the skills and knowledge necessary to solve the increasingly complex public health issues facing the country and the world.
Obtaining your MPH from the University of New England can give you a competitive edge over others within the field. Additionally, earning a Master of Public Health can help current public health professionals to more readily advance in their current role. Click here for the graduate programs in public health academic calendar.
Watch the interview with Starla Hairston Blanks, current Public Health online student.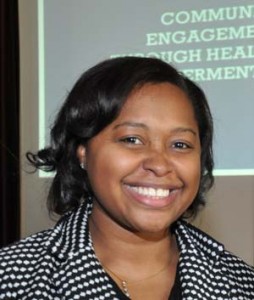 Graduate Certificate in Public Health (GCPH)
UNE, ranked one of the best universities in America, has the only CEPH-accredited 100% online public health program in Maine. This 18 credit hour program provides you with the core public health concepts you need to pursue a master's in public health, all online. Use this graduate certificate program to either enhance your professional knowledge or to apply the credits toward your pursuit of a graduate degree in the field. Click here to learn more about our Graduate Certificate in Public Health.
Our online public health degree program highlights include:
Complete your degree in just over 18 months
100% online – no campus visits required
Learn anytime from any place
No GRE Required
Dynamic faculty of practitioners, researchers and educators
Regionally accredited by the New England Commission of Higher Education (NECHE)
Accredited by the Council on Education for Public Health (CEPH)
Mission, Goals, Objective and Values
The mission of the Graduate Programs in Public Health at the University of New England is to improve the health and promote the well-being of individuals, families and communities through education, research and service. Learn more about the mission statement and goals. 
Click here for full course list and descriptions for the entire Public Health program, both certificate and master's courses.