UNE Online Staff
The College of Graduate and Professional Studies, the academic home for all UNE Online programs, is comprised of two departments: Academic Operations and Finance & Strategy.
Senior Leadership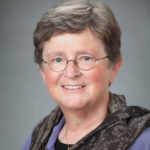 Martha K. Wilson, Ph.D.
Dean, College of Graduate and Professional Studies & Associate Provost for Online Worldwide Learning
(207) 221-4985
Academic Operations Teams
The operations arm of the College, focuses on student and program-specific responsibilities. Academic Operations is further divided into Program Administration (housing academic programs, assessment activities, and policy/accreditation tasks) and Student Experience (which includes Enrollment, Student Support/Retention, and Instructional Design).