Meet Our Team: Tomisa Emerson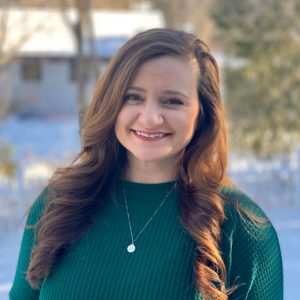 'Meet our Team' spotlights are just one way we like to share a little bit about the people like Tomisa Emerson who are dedicated to UNE Online's signature student-centric experience. 
What do you do here at UNE Online?
I'm an Enrollment Counselor for the graduate nutrition programs. I'm here to provide prospective students with all the information they need to know about their desired program, guide them through the application process, and set them up for a successful start on their graduate journey!
What stands out to you in the Applied Nutrition that you work within?
Something that stands out to me about our MSAN – Registered Dietitian Nutritionist Program specifically is that we incorporate the Supervised Experiential Learning hours (what is the equivalent to a traditional dietetic internship) with the coursework. So, students will complete their hours alongside taking classes and therefore be able to finish within two years!
What stands out to me overall is the support offered to our students throughout their entire progression with UNE. I feel very fortunate to work with a group of folks that genuinely care about the success of our students. From the program directors and faculty to student support, to my counterparts on the enrollment team and so on, students never have to worry about feeling disconnected while completing an online program.
What's your favorite part about being an Enrollment Counselor?
My favorite part of what I do is hearing prospective students' stories of why they are pursuing their graduate degrees and then ultimately watching them graduate. It's a good feeling. 🙂
Do you have a favorite season?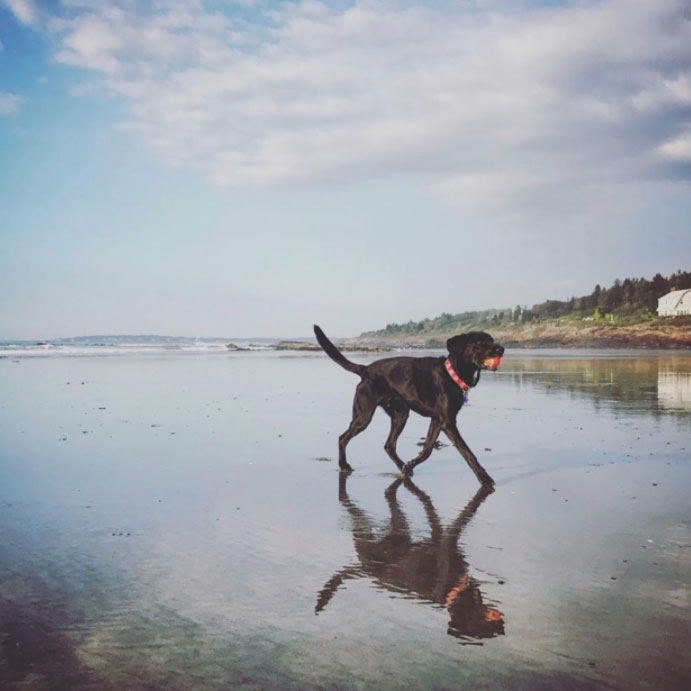 Winter! Nothing better than being in the mountains, snowboarding all day, aprés in the snow, then snuggling up by the fire.
What's your favorite thing about living in Maine?
The seasons. You get to experience so much with each one. Summers at the beach, winters in the snowy mountains. Not to mention the Fall and Spring are gorgeous. I can't get enough.
Do you have any pets?
My sweet rescue boy, Colt!
As an Enrollment Counselor, what is the biggest mistake you see applicants make during the application process?
Great question! I would say, not having the confidence to get accepted into their desired program and complete a graduate degree. I've come across this quite a bit in adult learners. Listen to me when I say, it is NEVER too late to get started on your long-term career goals!
If you could eat one thing for the rest of your life what would it be?
Pasta – every shape, size, type, sauce, topping… you name it, I'm eating it.
What's your ideal Sunday?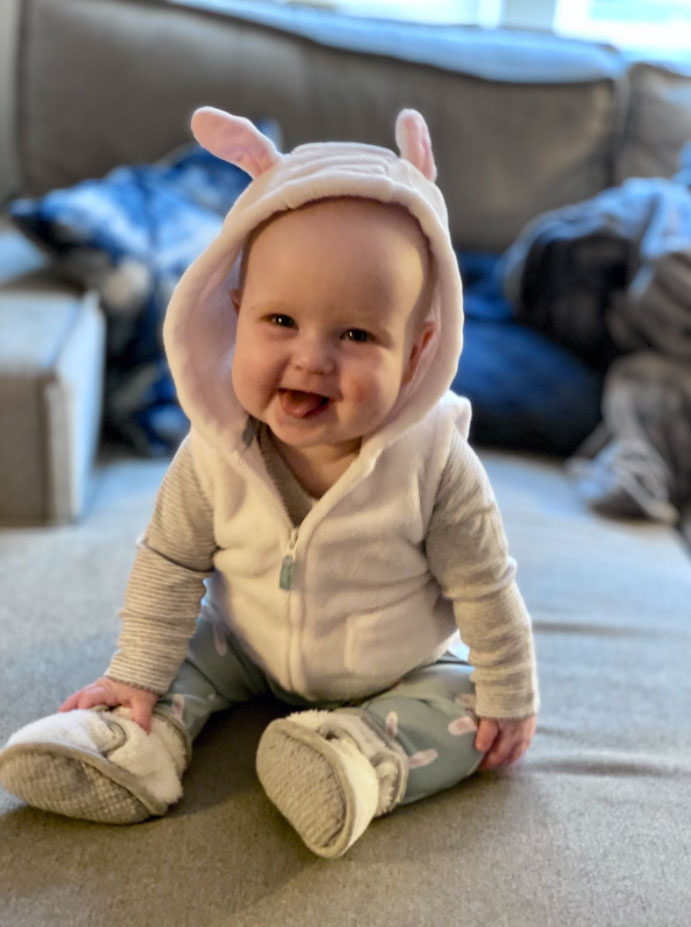 I have zero obligations. The sun is shining. My husband and I take our baby girl, Piper, and pup to the beach to run around. A storm rolls through and we go home and watch Harry Potter for the rest of the day. Boom.
Looking back, do you have a favorite vacation spot?
I'm originally from Ohio so going back to visit my friends and family is always special. Especially if we get a chance to catch an Ohio State game – Go Buckeyes!
What advice do you have for individuals applying to one of our graduate programs or certificates?
Reach out for support! Applying and pursuing a graduate degree is not easy but we're here to help you every step of the way.
Interested in learning more about the M.S. Applied Nutrition, Registered Dietitian Nutritionist Focus program that Tomisa oversees?
Applied Nutrition | Graduate Programs in Applied Nutrition | Meet our Team | MSAN
---