Certificate of Advanced Graduate Study in Advanced Educational Leadership
30-credit certificate program
Admissions Requirements |  UNE Academic Catalog
This 30-credit Certificate of Advanced Graduate Study in Advanced Educational Leadership (CAGS AEL) program is an online educational leadership certificate that provides a thorough foundation in educational leadership theory, principles, and practices.
Please note: In the State of Maine, this CAGS leads to a Principal – Building Administrator Certificate (040). If you will be working outside of the State of Maine, UNE Online highly recommends that you research your specific state requirements for entry level into assistant principal or principal positions before entering this (or any) program.
This program requires completion of 10 post-master's courses (30 credits). Participants begin by addressing:
Team building
Decision making
Problem solving
Strategic planning
Analyzing leadership through observation
Emphasis is on developing the knowledge and skills needed by school administrators and other educators who wish to assume significant leadership roles in their schools, educational institutions and communities. Students will address:
The complex laws and regulations that govern school administration
Specific legal principles
Teacher responsibilities
Negotiation tactics
Collective bargaining
The laws and policy that impact education
Additional focus is placed on instructional leadership and tools to use to effectively motivate and lead teachers. Each CAGS is tailored to the daily life of a working professional and includes an immersive education experience within the participant's own classroom. Other topics include:
The changing state of education across the United States
School reform
School culture
Educational initiatives
Supervision and evaluation strategies
School and community relations
Communication
Ethics
Finance
Strategic planning
This is a 30-credit certificate program
This CAGS AEL program meets Professional Standards for Educational Leaders (formerly ISLLC) standards. It is important for you to research your specific state licensure requirements to ensure this degree meets those requirements.
Program Highlights
30-credit hour program
Complete your program in just under two years
100% online – no campus visits required
Learn anytime from any place
No GRE Required
Dynamic faculty of practitioners, researchers, and educators
Regionally accredited by New England Commission of Higher Education (NECHE)
Accreditation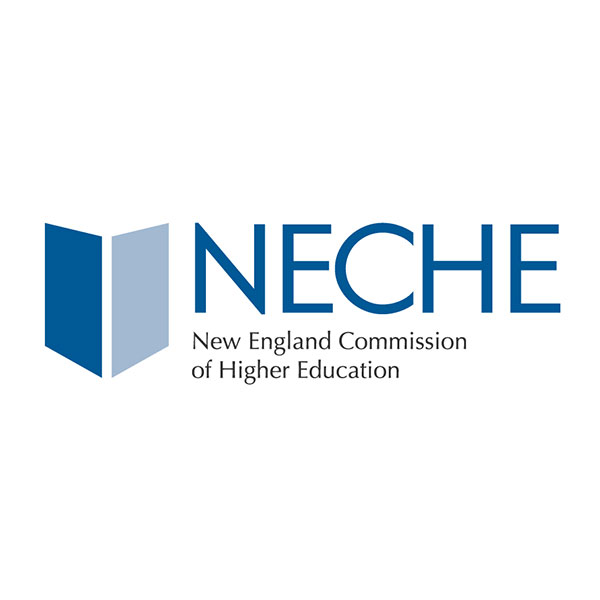 Accreditation is the review of the quality of educational institutions and programs. In the United States, accreditation is a major way that the public knows that an institution or program provides a high quality education. The University of New England is regionally accredited by the New England Commission of Higher Education (NECHE). NECHE is now the federally recognized regional accreditor for the six New England States after assuming the business functions of the Commission previously managed by NEASC. Click here to learn more »
Course Descriptions
EDU 701: Educational Leadership (Credits: 3)
This course provides the overarching context for the educational leadership focus area. Educators consider theories and practices relating to effective and ethical leadership in educational settings. Topics include diagnosing the work environment, decision-making, problem-solving, strategic planning, and human resource development. Students will reflect on their own leadership, observe and analyze other leaders, and explore how the theories and practices that relate to the Professional Standards for Educational Leaders (formerly ISLLC). 
EDU 702: School Law (Credits: 3)
This course provides a foundation of the legal underpinnings of the American education system and explores how legal decisions have had an effect on schools. Specific legal principles relating to church/state issues, tort liability, teacher responsibilities, student rights and administrative concerns such as contracts and collective bargaining are examined. Participants will analyze case studies to apply their understanding and create a compendium of the laws unique to the states in which they work.
EDU 703: Educational Change/School Reform (Credits: 3)
Regardless of how beneficial a desired change may seem, new initiatives are often difficult to implement. Each educational setting has its own culture, and innovations and changes that are incompatible with the prevailing climate may elicit resistance and hostility. The course examines change theory; studies case histories of successful and not so successful change efforts; and reviews change strategies to equip students with skills for introducing effective reforms.
EDU 704: Supervision and Evaluation of Instructional Personnel (Credits: 3)
Supervision and evaluation strategies need to support teachers' growth into strong, competent professionals. This course examines requirements of educational leaders engaged in supervising and evaluating educational personnel, and explores new directions and procedures currently under development. Emphasis is given to understanding the theory behind the practice, strengths and weaknesses of varying methods, and hands-on applications. Drawing on knowledge of developmental stages and multiple styles of learning and teaching, participants consider such practices as peer evaluations, self-evaluations, portfolios, and mentoring.
EDU 706: School-Community Relations & Communications (Credits: 3)
An effective educational leader promotes the success of all students by communicating the learning community's vision, policies, and successes to staff, students, parents, community, decision makers, legislators, and media. This course provides 80 hours of field-based work, in which aspiring leaders will develop a plan to build and maintain partnerships with multiple constituent groups within the community in a way that positively impacts the education of students.
EDU 707: Instructional Leadership (Credits: 3)
School leaders must also be "lead teachers." Participants will explore current models for curriculum design to ensure that instructional materials meet appropriate mandates for content and learning goals, and which also address student'' diverse needs, abilities, and experiences. Learning theories and styles are included, as are topics relating to curriculum theory and assessment.
EDU 709: School Finance (Credits: 3)
The course traces the historical background and development of school finance acts, and examines the intent, concepts, and relationship inherent in these acts. Processes by which state subsidies are computed, allocated and distributed are considered. Budget and expenditure practices in relation to these acts are illustrated. Emphasis is placed on helping students develop a clear conceptual understanding of the overall methods by which state aid is provided to local school systems. Readings, research, and other assignments are designed to acquaint students with school finance practices in their respective states.
EDU 715: Organizational Theory & Strategic Planning (Credits: 3)
This course will include an overview of organizational theories and systems; the inclusion of organizational theory in the educational change process; the functions, objectives, development, and assessment of strategic plans; and the relationship between strategic planning and budget development.
EDU 720: Special Education Law for the Classroom (Credits: 3)
Laws, regulations, and judicial decisions relating to the education of students with special needs are discussed. Methods of conflict resolution, mediation, and ethical standards are examined. Students will be required to apply what they learn as they analyze real-life case scenarios.
EDU 791/792: Internship I & II (Credits: 3)
This internship is a self-designed experience that consists of 150 hours (10 hours/week for 15 weeks) at a site other than the school the student works. The design of the internship must focus on the intern's leadership skills as described in the Professional Standards for Educational Leaders as well as the collection of artifacts and data that demonstrate the intern's use of those skills. This course is a requirement of State of Maine Building Administrator Certification.
---
Suggested next steps: