Education Faculty & Staff
The mission of the College of Graduate and Professional Studies is to enhance, expand, and enrich learning opportunities in education through student-centered operations. By maintaining strong partnerships with other UNE colleges, CGPS is best able to utilize UNE faculty expertise while maintaining a strong student focus. Our dedicated education faculty may have appointments in other UNE colleges, be affiliated with other respected institutions, or be expert practitioners in the field.
Interested in becoming a UNE Education Affiliated Faculty Member? Click here to learn more.

Academic Leadership
Academic Administration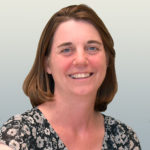 Elaine Hughes, MSEd, PMP
Assistant Director, Graduate Programs in Education
(207) 221-4793
Staff
Adjunct Faculty
The list below appears in alphabetical order by last name. Click on the arrow to expand biographical information.