Master of Science in Education (MSEd)
Interactive State Certification Map | Admissions Requirements | UNE Academic Catalog
UNE Online offers this 30-credit Master of Science in Education 100% online with timely, relevant classes and optional focus areas for professionals looking to advance their education careers. All students take the five core courses of the curriculum, and then each student is able to select their own five electives to complete the Master of Science in Education degree.
Specialize in one of the following optional focus areas or customize your degree to fit your career ambitions.
This flexible offering allows you to customize your course plan based on your specific career goals. If you are looking into the MSEd program with the intention of applying for certification, use our interactive map to check your state's Department of Education requirements.
Program Highlights
30-credit hour program
Complete your degree in just under two years
100% online – no campus visits required
Learn anytime from any place
No GRE Required
Dynamic faculty of practitioners, researchers and educators
Regionally accredited by the New England Commission on Higher Education (NECHE)
Curriculum
Note: Please review the UNE Academic Catalog for the full and most up-to-date course descriptions and program information.
Elective courses
Choose any five 3-credit courses (for a total of 15 credits) from the options below to complete your Master of Science in Education. You can choose your electives from our suggested groupings in the four optional focus areas below, or you can customize your degree by selecting a combination of electives that best serves your professional interests.
---
Interprofessional Electives
Students also have the option to take electives from our other online graduate programs. A full list of these interprofessional courses can be found here:
Shared Interprofessional Course List
---
Accreditation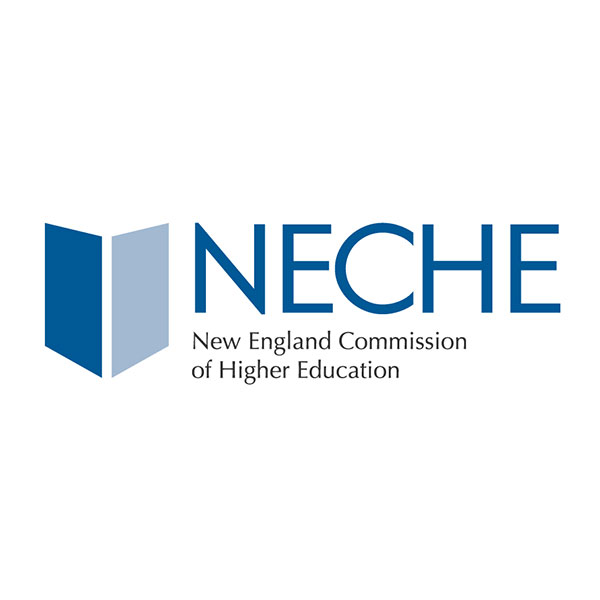 Accreditation is the review of the quality of educational institutions and programs. In the United States, accreditation is a major way that the public knows that an institution or program provides a high quality education. The University of New England is regionally accredited by the New England Commission of Higher Education (NECHE). Learn more »
---
MSEd Learning Outcomes
Address the full range of student motivation and differentiation issues encountered in today's school systems.
Analyze and conduct research relevant to their teaching or administrative interests.
Document professional development in the program via an electronic portfolio of course work.
Demonstrate a high degree of specialized knowledge and skills about their chosen concentration area.
Exhibit leadership in their classroom and/or school system.
Develop online collaborative relationships with peers.
This master's degree is designed to help you advance your teaching abilities and cover a range of educational and leadership topics. There are several topic areas that you may choose to focus on. All are comprised of high quality and innovative curricula that will teach you skills that you can immediately apply in your classroom. You will gain the tools necessary to make a difference in your community as well as in your career.
---
Graduates of the MSEd program will receive a diploma stating "Master of Science in Education." If you need additional documentation or verification, please contact an enrollment counselor.
Suggested next steps:
If you have any questions about the coursework or the program requirements, please speak to one of our enrollment counselors at the email or phone number below.