Master of Science in Education (MSEd)
Interactive State Certification Map | Admissions Requirements | UNE Academic Catalog
The online, 30-credit, Master of Science in Education (MSEd) program at UNE is designed to help students broaden their thinking in education through a range of educational and leadership topics that include diversity & inclusion, educational ethics, online learning, and literacy.
Educational systems have become complex reflections of society due to their facilitation of essential services ranging from social services to economic development. To meet the needs of ever-diversifying stakeholders, successful leaders must learn how to demonstrate ethics, morals, and inclusivity in their everyday work.
Students will complete the five core courses of the curriculum that urges them to critically investigate how American social structures affect the overall educational system. Students will then be able to personalize their degree by following the curriculum of one of our five optional focus areas or by selecting their own five electives to complete the Master of Science in Education (MSEd) degree. This flexible offering allows students to tailor their course plan based on their specific career goals and educational interests.
Who Should Enroll in the Master of Science in Education (MSEd) Program
The Master of Science in Education (MSEd) program is designed for any individual interested in advancing their career, knowledge, or skill set in the education field. Individuals do NOT need to be currently employed in an educational setting to apply. Our MSEd program is ideal for individuals in a variety of scenarios including:
Current or aspiring educators looking to advance their career, knowledge, and skills in education.
Professionals working within all educational organizations including: K-12, post-secondary education, public or private institutions, and more.
Career Changers who have an interest in working in an educational setting in the future.

*It is important to note that this degree does not lead to an initial teacher certification.
Program Highlights
30-credit hour program
Complete your degree in just under two years
100% online – no campus visits required
Customizable pathways based on educational goals & interests
No GRE Required
Dynamic faculty of practitioners, researchers, and educators
Regionally accredited by the New England Commission on Higher Education (NECHE)
If you have specific questions regarding your goals for earning your Master of Science in Education (MSEd), please contact our enrollment team at education@une.edu or 800-994-2804. You can also check your state's Department of Education certification requirements with our interactive map.
Master of Science in Education Curriculum
Note: Please review the UNE Academic Catalog for the full and most up-to-date course descriptions and program information.
Core Courses
This course explores the theories of differentiated instruction. Within the course, educators analyze differentiation theories and incorporate differentiation strategies into the design of units and lessons in their own educational settings. Collegial reflection regarding the use of these differentiation strategies will be a major component of the course.
Educational systems have evolved into complex reflections of society, providing a system of essential services. These systems partner with other community functions in areas from economic development to social supports. Successful leaders within these systems must demonstrate ethical and moral leadership to meet the complex needs that ever-diversifying stakeholders require.
This course will explore the importance of ethics in educational leadership. Participants will explore leadership frameworks that focus on personal values, beliefs, ethics, and leadership styles. They will apply such frameworks by forming personalized courses of action. Participants will also be challenged to collaborate with peers when applying ethical decision-making strategies to educational scenarios.
This course centers on the principles of diversity, inclusion, and social justice. Participants will create a framework for diversity and inclusion through engagement with the literature and theories on social identity in the historic context of America. We will examine how individual differences, institutional systems, and social assumptions contribute to or inhibit cultural pluralism. Major emphasis will be placed on building skills in critical analyses of social structures, interrogating our personal and professional praxis, and expanding our knowledge base to promote social justice.
In this course, educators will explore action research within their own work setting. Educators will formulate a problem statement, conduct a literature review, design a study, identify which data to collect, conduct the study, analyze data, report the results of the analysis, and develop an action plan. The resulting product will be a professional quality action research report. Through a systematic and collaborative process, participants will utilize action research to reflect, analyze and enhance their professional practice. Educators will also develop technical writing skills which are important for professional communication, grant-writing, and administrative reporting tasks.
This course develops reflective practices that assist participants in exploring both professional and personal growth that has occurred throughout the University of New England's MSEd program. Participants will utilize organizational tools to create a digital portfolio that reflects self-directed learning within their program experiences.
Note: This curriculum applies to all students who enroll starting in Summer 2021. Students who enrolled in previous semesters are required to take EDU 600 and 615. The descriptions for these two courses can be found here.
Specialize in one of the following optional focus areas or customize your degree to fit your career ambitions.
Graduates of the MSEd program will receive a diploma stating "Master of Science in Education." Please note that while a chosen focus area can be emphasized on a personal resume, the focus area title will not appear on your transcript or diploma. If you need additional documentation or verification, please contact an enrollment counselor.
Interprofessional Electives
Master of Science in Education students also have the option to take electives from our other online graduate programs. A full list of these interprofessional courses can be found here:
Shared Interprofessional Course List
Accreditation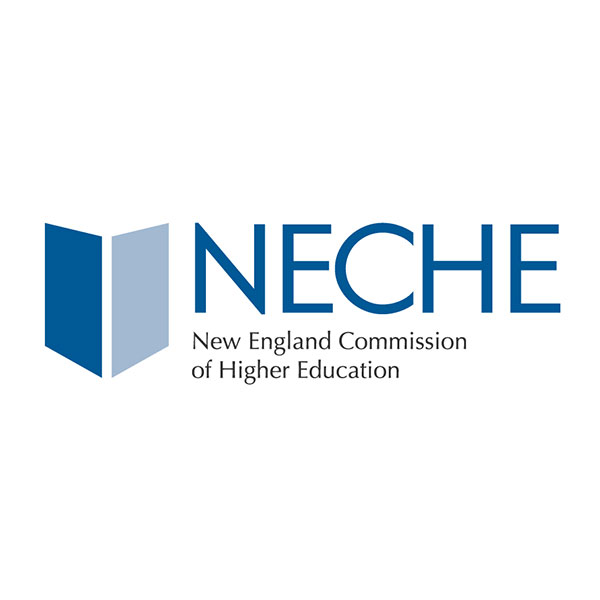 Accreditation is a review of the quality of educational institutions and programs. In the United States, accreditation is a major way that the public knows that an institution or program provides a high-quality education. The University of New England is regionally accredited by the New England Commission of Higher Education (NECHE). Learn more »
Master of Science in Education Learning Outcomes
Apply leadership frameworks that focus on personal values, beliefs, ethics, and leadership styles.
Address the full range of motivation and differentiation issues encountered in today's school systems.
Promote social justice using principles of diversity and inclusion.
Analyze and conduct research relevant to their teaching or administrative interests.
Document professional development in the program via an electronic portfolio of course work.
Develop online collaborative relationships with peers.
---
Suggested next steps:
If you have any questions about the graduate programs in Education coursework or the program requirements, please speak to one of our enrollment counselors at the email or phone number below.