Healthcare Administration Faculty & Staff
The mission of the College of Graduate and Professional Studies is to enhance, expand, and enrich learning opportunities in education through student-centered operations. By maintaining strong partnerships with other UNE colleges, CGPS is best able to utilize UNE faculty expertise while maintaining a strong student focus. Our dedicated health administration faculty may have appointments in other UNE colleges or, be affiliated with other respected institutions.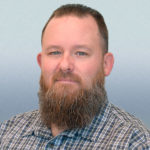 Matthew Kaszubinski
Program Director, Health Administration and Informatics
(207) 221-4726
Academic Administration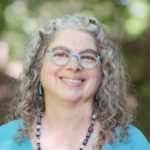 Nan Solomons, Ph.D.
Assistant Director, Health Informatics Practicum
(207) 221-4258
Staff
Adjunct Faculty
The list below appears in alphabetical order by last name. Click on the faculty name to view full biographical information.
Interested in becoming a Healthcare Administration Affiliated Faculty Member at UNE Online? Click here to learn more.
If you have any questions about the coursework or the program requirements, please speak to one of our enrollment counselors at the email or phone number below.