Program Director Spotlight: Barbara Fortier, Science Prerequisites Program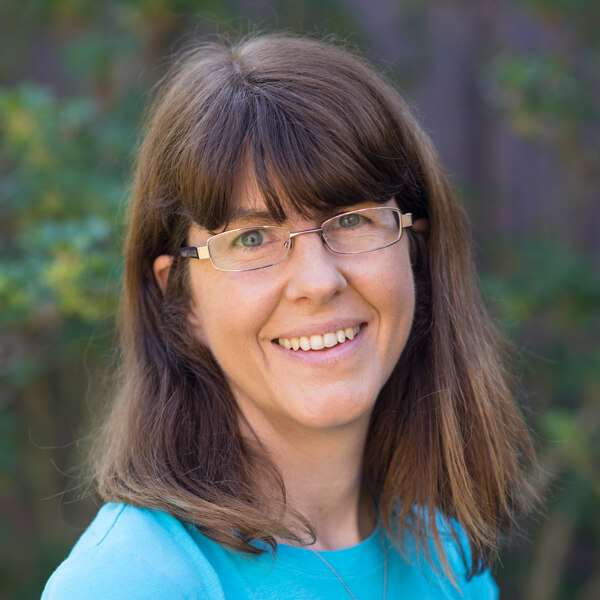 Barbara Fortier is the Program Director for the Science Prerequisites for Health Professions program at UNE Online. We sat down with her recently to talk about why she loves science and education, and what she considers her top tips for student success in her courses.
Can you tell me a bit about your background and what drew you to UNE Online?
Science education is a huge passion of mine. I earned my undergraduate degree in Education, and then went on to earn a Master's in Geosciences, and then a Master's in Oceanography/Marine Science from right here at the University of New England. Both the Geosciences and Oceanography fields are very interdisciplinary sciences that encompass biology, chemistry, physics, and statistics, which are all courses that we offer in our Science Prerequisites suite.
Science has been a lifelong interest for me, but I'm also a UNE alum. That's what drew me to UNE and made me want to stay here and be involved in education. I wanted to give back to the University and the world of science education.
Read more: Post-Baccalaureate Science Courses at UNE Online – An Overview
What kind of backgrounds do your faculty have?
Our faculty members come from a variety of backgrounds, including many who are full-time UNE faculty. We encourage the scholar-practitioner model, so a lot of our faculty members are engaged in some type of scholarly research within the field they teach or are involved in clinical practice within the health professions.
With 22 courses that encompass a wide spectrum of sciences, it's by necessity that our faculty members come from a variety of backgrounds. Many of our faculty teach full-time in UNE's College of Osteopathic Medicine. We also have faculty who teach full-time in UNE's College of Pharmacy and College of Arts and Sciences. In regards to faculty who work outside of UNE, one is a medicinal chemist at a pharmaceutical company, another is a physicist working in an environmental science company, and yet another is a bio-conjugate chemistry expert for a global provider of immunodiagnostic products and services. We have some geneticists who have worked in various industry labs across the United States and internationally, and we have several faculty members who either have experience or work currently in other aspects of pharmaceuticals. We also have medical doctors, chiropractors, physicians assistants, and other members of the health sciences community who teach courses for us.
Each faculty member has a degree that is relevant to the class that they teach. Oftentimes, not only are they subject matter experts, many of them have also applied that content in various ways in their work experiences, so they are able to bring that experience into the classroom and share it with their students. Our hiring committee looks for a variety of experiences when we hire instructors, for that very reason.
Get the SPHP Program Guide with Course Schedule
What do you like best about working with UNE Online faculty?
I love hearing their success stories about working with students. Sometimes I pop into an instructor's office hours and I get to see those interactions, which is really great. That 'aha moment' is so exciting.
I also thoroughly enjoy working with my faculty, especially when they get together within their content teams. I always find those meetings so energizing and fun. You can see the exchange of ideas about the content they're teaching, how they can teach the content more effectively in the online environment and encourage more student interactions, and how they can make their class a better experience for students overall.
For example, one instructor might talk about a successful way they've found of teaching something in their face-to-face course, and the whole group of instructors will then work together and talk about how they might replicate that success in the online realm. Someone will toss out an idea, and another instructor will build on it. It's inspiring to witness great ideas as they are developing.
Do your faculty members hold regular office hours?
Absolutely. Each faculty member offers a minimum of one hour of office hours every week, via video conferencing. We always encourage students to attend these office hours. They are often like review sessions with the faculty member and with other students working cooperatively at the same time.
Office hours are very helpful but typically underused. Faculty are always thinking up new ways to get students engaged and visiting during office hours, because often when struggling students go to office hours, the work that they do with their instructor results in boosting their performance.
Read more: Science Prerequisites for Health Professions Online – Why These Courses are Unique
Any words of wisdom for Science Prerequisites students?
Make sure you set yourself up for success! Start your course when it opens on the course start date – don't wait! Set up a 16-week calendar with your own, self-imposed due dates so you don't fall behind. In a self-paced course, it is important that you put your own structure in place to stay on track so you can finish the course by the end date without cramming at the end. On the flip side, however, you don't want to rush through the course too quickly because some of the content takes time to digest and learn. Remember that these courses deliver the prerequisite knowledge you will need to be successful when the time comes to apply it in a graduate program or in the field.
The faculty really want each student to succeed. They're not looking to pass judgment or hold it against you for the semester if you don't understand a concept. It can be hard to admit that you're struggling with a concept, but your instructor wants to help you so that you can understand it. The best advice I can give is to reach out to your instructor early and often. Introduce yourself and get to know him/her. Most importantly, go to office hours if you're feeling overwhelmed. They are in place to help you work with your instructor and they can really make a huge difference.
Remember, too, that in all of these courses, concepts build on each other, so you will be most successful when you work through the course assignments and assessments in chronological order. Make sure you understand a concept before moving on too quickly in the course and reach out to your instructor if you need help.
Time management is another important key to success. One of our Support Specialists wrote a blog on Four Tips for Staying On Track In a Self-Paced Course which students find especially helpful. Or there is also a great post on Developing a Time Management Plan that helps with the nuts and bolts of coming up with a plan for completing the course on time and at your own pace.
---
If you are interested in the Science Prerequisites for the Health Professions online post baccalaureate class offerings or if you would like more information, please don't hesitate to reach out to an enrollment counselor via email at prehealth@une.edu or by phone by calling (855) 325-0894 if you were to have any questions.
Program Director Spotlight | Science Prerequisites for Health Professions | SPHP
---
One response to "Program Director Spotlight: Barbara Fortier, Science Prerequisites Program"