Graduate Certificate in Teaching Online

Become a skilled educator in online teaching and course design
Admissions Requirements | UNE Academic Catalog
Certificate Overview
The 12-credit Graduate Certificate in Teaching Online is designed to provide educators with a rigorous and practical introduction to the skills and knowledge needed to design, develop, deliver, and evaluate courses in engaging online formats, and understand the necessary components of the entire online learning ecosystem.
This Skill Set Is More Important Now Than Ever
Modern education needs agile instruction, including the ability to quickly pivot to online learning when other modalities become unavailable. By earning this certificate, you will be equipped with the skills and techniques needed to become an expert in online learning design.
Who Should Enroll in this Certificate?
This certificate is ideal for individuals working in a K-12 or higher education setting who are passionate about online learning and want to improve their ability to teach and design online courses.
Certificate Highlights
This course will focus on foundations of the online learning experience, with an emphasis on designing elements of online courses that incorporate best practices in learner experience. These may include various models of delivery, accessibility, multimodal content format and authentic learning activities.
Online learning must be rigorous, relevant, and designed to meet the needs of all students. Participants will explore current practices in online curriculum design and instructional strategies that focus on maximizing student engagement with technology-enabled learning content, the instructor, and with other students.
This course will guide participants to utilize a variety of assessment strategies to evaluate student learning in online courses. Participants will develop tools for formative and summative assessment and design rubrics that place emphasis on providing actionable feedback to online students. It will also examine common challenges of assessment in online courses.
This course addresses factors that influence all aspects of an organizations online learning ecosystem. Equity, availability of student devices and home internet, school and community culture and availability of funding to support high quality online learning are discussed. Participants will evaluate and develop strategies to implement emerging learning technologies.
Hear What Our Online Learning Students are Saying
"I would absolutely recommend that all educators take these courses because not only do they provide a fantastic foundation for online teaching but they dive into concepts that even teachers who have been in the profession for 20 years can benefit from learning."
"Concepts like accessibility, engagement, and rubrics & assessment are relevant in both online and in-person learning, and these topics, when viewed through the lens of these courses, provide a whole new level of "Ah ha!" that would benefit any educator."
These courses not only helped me to support my faculty while they ventured for the first time into online teaching, but they inspired me to overhaul my own online courses for the college. I feel completely confident in my ability to tackle this job."
"The UNE courses helped me to help my faculty. I was able to provide them with the resources and examples of how to take what they had been teaching, from anywhere to one year to forty-one years, and transfer it to accessible, engaging, meaningful learning via the Internet."
"What I've learned through this program has completely changed my mindset regarding online education."
"With this new insight, I can confidently create online learning experiences for my students that are accessible, engaging, and grounded in best practices."
"I learned how to design my courses in a way that will make teaching online more manageable and efficient for me."
"I was able to learn about how online learning impacts students across a variety of educational settings due to the diversity of my classmates' work. This deepened my understanding of online learning in settings outside my own and broadened my perspective overall."
"Every faculty member I worked with was genuinely invested in my work and provided me with the detailed feedback I needed to improve my online teaching. This made the work of the program both engaging and authentic."
Certificate Learning Outcomes
Educators will learn to:
Recognize and apply best practices in online course design, including designing for equity for all students and applying the principles of universal design for learning. (Best Practices)
Design and create effective technology-enabled online learning experiences. (Technology)
Evaluate and apply multiple strategies supporting virtual assessment. (Assessment)
Determine favorable methods to engage online learners and construct courses that incorporate such methods. (Engagement)
Analyze methods of providing meaningful feedback to online students. (Feedback)
Navigate the online learning ecosystem and develop plans to implement emerging technologies. (Advanced Technology: EDU 634)
MSEd Stackability Opportunity
Graduates of this certificate can transfer these 12 credits into our Master of Science in Education (MSEd) program. This is a great opportunity for any students that have yet to earn their M.S. in Education to earn their master's degree at a lower cost and within a quicker completion time.
Accreditation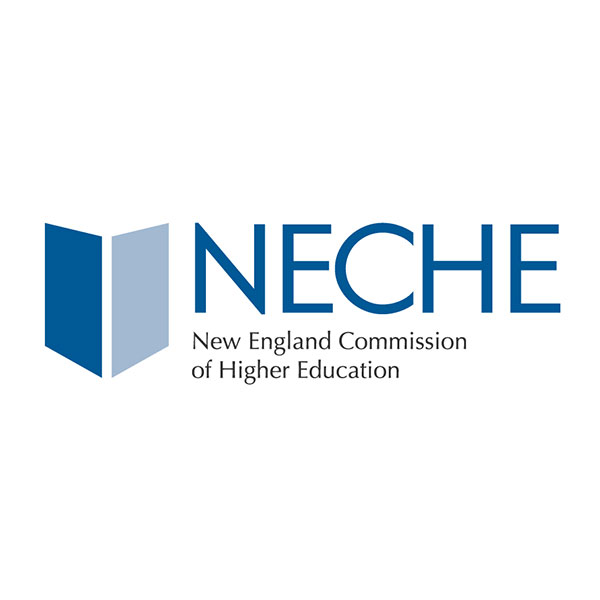 Accreditation is the review of the quality of educational institutions and programs. In the United States, accreditation is a major way that the public knows that an institution or program provides a high quality education. The University of New England is regionally accredited by the New England Commission of Higher Education (NECHE). Learn more »
---
Suggested next steps:
If you have any questions about the graduate programs in Education coursework or the program requirements, please speak to one of our enrollment counselors at the email or phone number below.