Ambassador Spotlight: Jacqueta Miles, MSW Program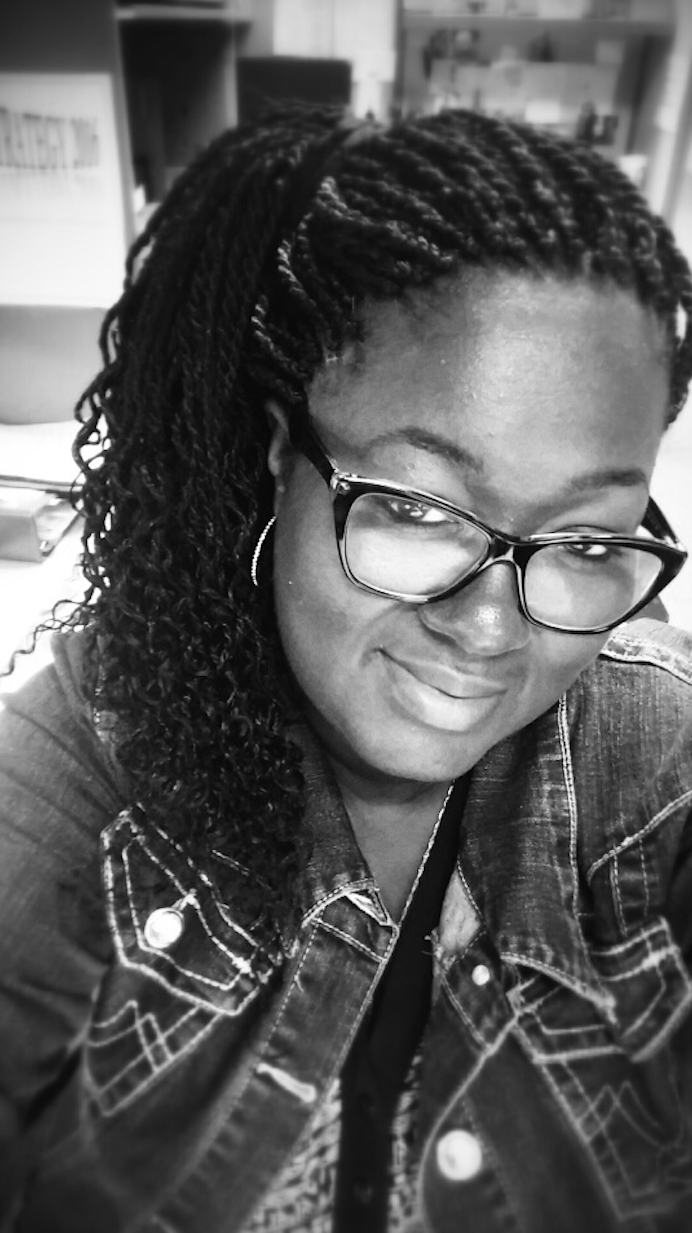 Jacqueta Miles is a student in the Master of Social Work program at UNE Online. Despite a number of challenges, she never gave up on the pursuit of her Master's degree and her commitment to the field of social work. Read her story, and see what advice she has for incoming students.
What encouraged you to pursue your Master's in Social Work?
Growing up, I lived between my mom's and my grandmother's houses. My grandmother took me, my sisters, and my cousins in – we all grew up pretty much like sisters. She's was always teaching us to help, and so growing up, I discovered that I have a heart for people. I love to help. I was in the healthcare field for a long time working as a CNA and PCA, and during that time I found myself drawn to the families that I worked with. I enjoyed helping them with their needs and connecting them with the social services they needed.
I am the mother of three grown sons, and I have five grandchildren. Along the way, I earned my Associate's degree and decided to continue on and earn my Bachelor's immediately after that. I was unsure of the exact direction I wanted to take, and by chance, I discovered that my school was starting a social work program right around that time. I spoke with the Director and I felt like the program would be a good fit – so I started classes right away.
I'm proud of all of the hard work that I put into my education.  Balancing work and school was difficult because my undergraduate program only offered classes in the morning, but I didn't quit. Instead, I quit my job and took another one doing private care. I would work on the weekends and go to school during the week. It left me in a difficult financial position with my kids and my living situation, but I never gave up.
I want to help people when they're down and out. I want to be that advocate for them. There were so many roadblocks along the way to earning my bachelors degree, but I never gave up.
After receiving my Bachelor's I was sidelined because of an injury and had to put my plans on hold for awhile. I never lost sight of my dream of getting my Master's, though. This past August 2016 I made my mind up and committed to myself to continue my education. That was when I started with UNE Online.
This MSW program is rigorous, to say the least. I've worked full-time throughout the entire program, so every day after work I'd go home, stay up until all hours of the morning to get schoolwork done, and then I'd go back to work all day. But I have a great support system, and my coworkers have been the greatest. They put up with my sleepy mistakes and kept on supporting me through it all.
I know that all of the work that I have put in and the experiences I've had throughout the program have prepared me to be a strong advocate for people. I also want to go on to create policy and to be involved in creating change. I felt like the best way to do that was to get my Master's – and I'm on track to graduate this May!
What are you planning to do with your degree?
I'm thinking about going back into gerontology and working with the elderly. It's a field that's close and dear to me, and I'm very familiar with it, but I also want a challenge. I've considered working with children and family services as I have also done before. You get to use your full range of social work skills in that field.  When working with my clients I always try to do more and go the extra mile. I choose to treat my clients the way I wished that I would have been treated back when I was receiving social services.
Did you find there to be a sense of community at UNE Online?
Absolutely, yes. I'd taken online classes before I started here at UNE Online, and I enjoyed them, but I really enjoyed my classes at UNE because of my interactions with my classmates. Even though we weren't literally face-to-face, it felt like we were in class together, seeing each other. I felt like I was not only in a class but that we were all involved in each class. But it's up to each student to be involved. What you put into it is what you get out of it.
My instructors have been amazing too. The feedback from them has been in-depth and thoughtful. And they've been very responsive, too. Some preferred to communicate exclusively through email, but I had several professors who would call me, and we would talk through whatever I needed help with. My classmates and I would also call each other and encourage one another. It could be one or two o'clock in the morning but we were all up doing schoolwork, so we would talk.
What really did it for me was this past semester. Even though I finished all of my classes back in August, the support I've received has been exceptional. My mom just passed in January. We found out she had stage four cancer in November, and I essentially moved into the hospital with her and lived there with her. Even before we found out that my mom was sick, the support from my instructor and from my classmates was awesome, but after, and even in class discussions, the support I felt was amazing. When I was at the hospital with my mom, my field supervisor would call and email to check on me. I felt so supported.
Any words of advice for potential students?
Don't give up. Take your time. Make sure that you're patient – not just with yourself, but with your instructors and your classmates. Understand that whatever you put into this program is what you're going to get back.
You have so many tools that you can use – you have support, you have your instructors, you have the helpdesk, your advisors, use them.  Yes, it's an online program, but that just means that you use the internet or the telephone to make your schedule adjustments. Stay on top of your assignments, and when you're getting ready for fieldwork, know that it's a process.
The MSW program is rigorous, but you're not in it alone. Don't give up.
---
If you are interested in pursuing your Master's in Social Work, or even if you're simply interested in discussing the program, please reach out to an Enrollment Counselor at (207) 221-4143 or via email at socialworkonline@une.edu. You can also learn more about earning your MSW online by reading our program brochure:
Are you ready to apply to UNE Online? The sooner you apply, the sooner you hear back. Fill out an online application today at online.une.edu/gateway-portal-page – we look forward to hearing from you!
Tags:
Master of Social Work | Master of Social Work Spotlight | MSW | MSW Ambassador | MSW Spotlight | Social Work | Student Spotlight
---
4 responses to "Ambassador Spotlight: Jacqueta Miles, MSW Program"