Faculty Spotlight: Judith Boudman, MSW – Social Work Program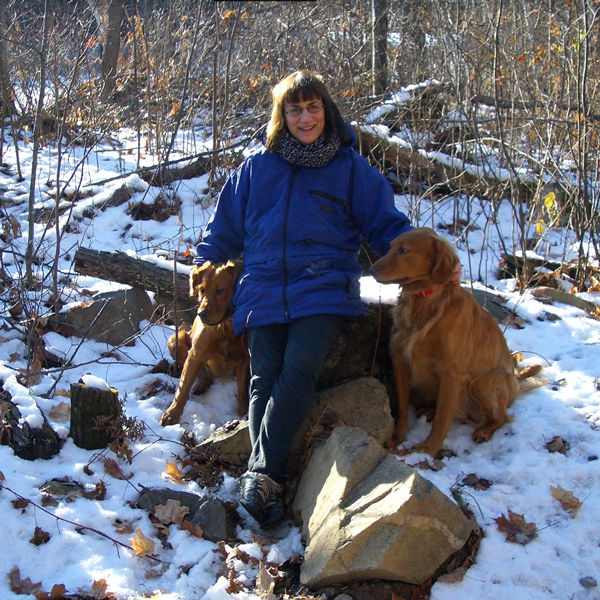 Community service has been part of Judith Boudman's family for centuries. "Most of my ancestors were doctors," she explained. "I feel as though community service is in my genes."
Her intrinsic passion for improving public welfare has translated to a number of roles within the realm of social work, proving that not only does one have the power to make a difference in people's lives, but there are innumerable ways to do it.
A dynamic journey
As a college student during the '60s, Judith was affected by many events that sparked discussion about social issues: the Women's Movement, the Kent State shooting, the assassinations of John F. Kennedy and Martin Luther King, Jr. – just to name a few. "The decade was really traumatic, and it ignited a passion in me that I wanted to do something," Judith said.
After earning her degree in anthropology, she started on what would make for a rich resume years later: she sailed Southeast Asia, participated in a tribal government and worked with youth before founding and directing a foster grandparent program in Portland, Maine. From there, she learned how to read and write grants for a nonprofit, then became director of a program for battered women, earned her Master's in Social Work, managed a crisis intervention program, and became a clinician. "I couldn't sit still very long," she said.
Although her initial focus was on direct service to minority and oppressed individuals, she progressively broadened her scope toward a macro approach to social work.
Bringing her experience to UNE
In 2010, after six years teaching at the University of New England, Judith drew upon her various experiences to develop courses for what was, at the time, the only accredited online social work program. "A lot of the courses were about how to be a better therapist. But I wanted students to have a different experience," Judith recalled.
From conflict resolution to social work in a rural environment, Judith's curriculum exposes students to ways in which social work applies to more than just therapy. "A lot of the time, the person that clinical social workers deal with is distressed because of a greater environmental problem: lack of employment, exposure to violence and drugs, no access to health care, and pollution. These are common problems we can't fix in a one-to-one therapy session," she said.
Judith instructs her students how to lobby, write policy briefs, testify before Congress – essentially, "how to stand up for people who don't have the power to stand up for themselves," Judith explained. "The country has never needed social workers more than now."
Where advocacy meets technology
Just as UNE's online MSW program uses technology to extend its reach, Judith encourages her students in policy classes to amplify their advocacy efforts via online platforms. "During my graduate years, we testified and lobbied at the capitol," Judith explained. "But I can't mobilize my students all over the country, so I instruct them to build advocacy websites. And the results are really outstanding."
She also uses discussion forums to facilitate dialogue for students to discuss current social issues – "the issues I fought for in the '60s and beyond," she said. "Things have been difficult in this country. Students are upset about health care, transgender rights, immigration and environmental degradation and needed a place in the online milieu to vent."
Judith advances her own advocacy efforts through technology as well. Most recently, she created a Facebook page that addresses current social issues, from gun laws to immigration and environmental justice. "I'm not content with the way things are," she said. "I want to make them better."
After years of serving oppressed populations through various roles, Judith still finds new ways to contribute to the greater good—even as a restaurant owner. "We do fundraising dinners where we donate to the battered women's project or local hospitals," she said. "We let people know we're here to serve the community."
---
If you are interested in pursuing your Master's in Social Work, or even if you're simply interested in discussing the program, please reach out to an Enrollment Counselor at (207) 221-4143 or via email at socialworkonline@une.edu.
Interested in applying to UNE Online? The sooner you apply, the sooner you hear back. Fill out an online application today at online.une.edu/gateway-portal-page – we look forward to hearing from you!
More Social Work program information: go.une.edu/social-work
Tags:
faculty | Faculty Spotlight | Master of Social Work | MSW | Social Work
---