Ambassador Spotlight: Deborah Morin, Education Program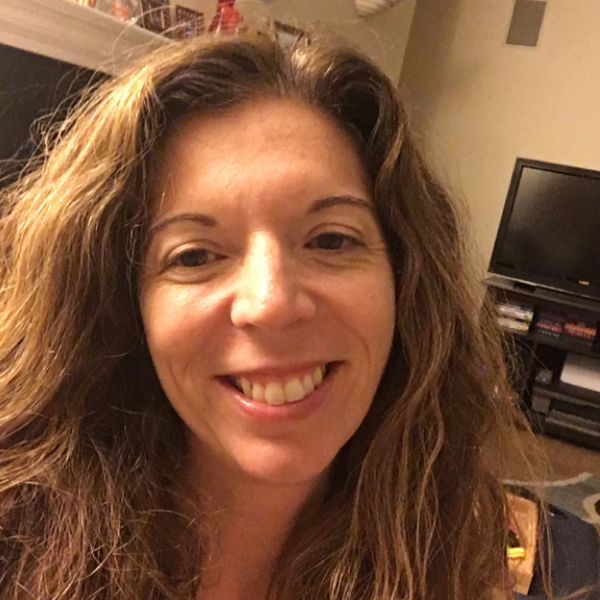 UNE Online Ambassadors have been recognized by the College of Graduate and Professional Studies for being exemplary students and enthusiastic members of the UNE Online community. UNE Online Ambassadors serve as liaisons between our extended community and UNE Online, setting a precedent and standard for what it means to be a UNE Online student and community member.
Tell us a little about yourself and what brought you to UNE Online?
My name is Deborah Morin and I am a Library Media Specialist at Windham High School in Windham, NH. I have two children; my daughter Jordan is a sophomore at UMass Lowell and my son Jonathan is a junior at Londonderry High School. I chose the CAGS program at UNE Online because it's 100% online, a flexible schedule, classes are 8 weeks, and it's accredited in NH. Plus, all of the people I've spoken with who have gone through the program said the classes are great and the professors are even better!
How has your experience at UNE Online been so far?
UNE has been great. The advisors are knowledgeable and help answer any questions we have. The classes are excellent and the information being taught fits into what we are doing in our school districts today. I have been able to use the information in my daily practices. The professional staff at UNE has been wonderful. Every professor that I have had up to this point has been knowledgeable and approachable. If there is ever a question or a situation they are always there to help.
What does being a UNE Online Ambassador mean to you?
Being a UNE Ambassador is easy. I talk about my program at UNE and my experiences with my co-workers, family, and friends on a daily basis so it reinforces how great the program actually is. It also feels great to be able to help a fellow educator out by offering to waive their application fee. It's a small token but helps those who may be looking to get back into education.
Lastly, tell us two truths and a lie about yourself. We'll post the answer at the end of the article.
I love to help people. I love to share what I know.
I consider myself a life-long learner. Always looking to learn something new and become a better person.
I am an outgoing person and am always on the go.
---
If you are interested in the online Graduate Programs in Education, or if you would like more information, please reach out to an Enrollment Counselor at (800) 994-2804 or via email at education@une.edu. Or, if you're ready to apply, fill out your online application at online.une.edu/gateway-portal-page.
———-
Answer:
The lie is: I am an outgoing person and am always on the go. I am actually a bit introverted and enjoy quiet time at home!
Tags:
Education | Master of Science in Education Spotlight | MSE
---