10 UNE Online Graduate School Facts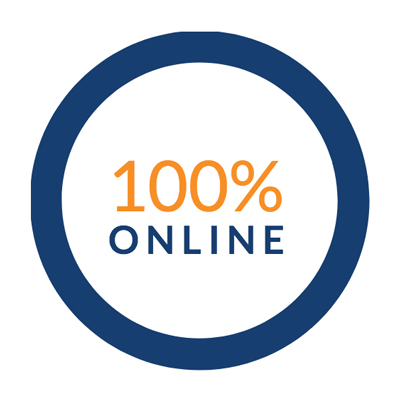 Our Enrollment Counselors field some really great questions from prospective students. We've assembled ten great online graduate school facts about UNE Online. 
If you were to have any questions about anything at all related to UNE Online or online education in general, leave them in the comments!
1. Do you offer financial aid?
We do accept Federal financial aid, and many of our students take advantage of it. We have a great Online Education Student Financial Services Department that is specifically dedicated to helping online students navigate the financial aid process. There also are some opportunities for outside scholarships.
To get in touch with them, visit https://www.une.edu/sfs/online, use the Ask Student Financial Services link, or give them a call Monday through Friday 8 a.m. – 4:30 p.m. at (207) 602-2342.
2. How long are the classes?
Each 3-credit course spans eight weeks, with two eight-week courses per semester. We have structured our programs so that full-time students take just one course at a time – one eight-week course immediately followed by another, each semester.
3. Is UNE Online accredited?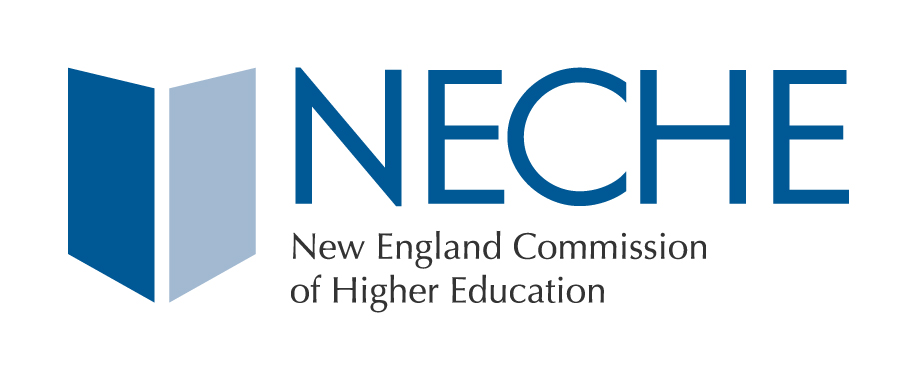 Yes, we are regionally accredited by the New England Commission on Higher Education (NECHE, formerly known as the Commission on Institutions of Higher Education for NEASC). Our dedication to accreditation affirms UNE's culture of continuous reflection and assessment in our learning community as well as helping UNE set and pursue its strategic goals. The University of New England has been continuously accredited by NECHE since 1966.
NECHE is the regional accrediting agency for more than 200 colleges and universities across New England, including UNE. As the nation's oldest regional accrediting body, NECHE accreditation is the gold standard among higher education institutions in the Northeast. To read more about the accreditation process, the blog post "Inside the accreditation process – with Dr. Jayne Pelletier" is a great resource.
4. How many start dates a year?
The majority of our programs have three start dates a year: Fall, Spring, and Summer. The Graduate Programs in Education (MSEd, CAGS, and PMC) actually have six start dates!
To allow for more flexibility, we use a rolling admissions process. Rolling admissions at UNE means that we process applications and accept students as we receive their applications – so the sooner you apply, the sooner you find out.  Application deadlines are in August, December, and April – so if you miss one, there's not too long to wait before another rolls around.
5. How much time do classes take per week?
For best results, our Student Support Specialists recommend that you dedicate 15-20 hours a week to schoolwork. However, time requirements can vary widely depending on the course or the instructor, and also based on the student themselves and how they learn the best.
This is a graduate program, and as such, is designed to be challenging. You will need to schedule enough time to get through the material and absorb the learning outcomes. Just because we are an online program, it doesn't take any of the rigor away from the program itself. Once you get used to the rhythm of the program, you'll be able to plan a more accurately, according to how you learn and how long it takes you personally to master the material.
6. Is there a time limit to complete your degree?
Yes, there is. Completion rate is dependent on the length of your program. The programs need to be completed on a time-and-a-half basis in their entirety to earn the degree. Taken on a full-time basis most of our Graduate Certificates are one-year programs. So if you were to find that you need to spread out your coursework, the time limit for the Graduate Certificate is two and a half years. Accordingly, you have up to five years to successfully complete all of the credit requirements for the Master's degree.
7. How do I complete my Master's Degree program more quickly?
Shortening your time to graduation is an option, and we do have students on that track. Students are permitted to double up courses to complete their program more quickly. If that option is attractive to you, your dedicated Student Support Specialist can help you develop a course map that meets your needs.
It is worth keeping in mind that a typical one-class schedule requires 15-20 hours a week for successful completion. If you were to double your course load, you would also need to increase the amount time you allot for schoolwork.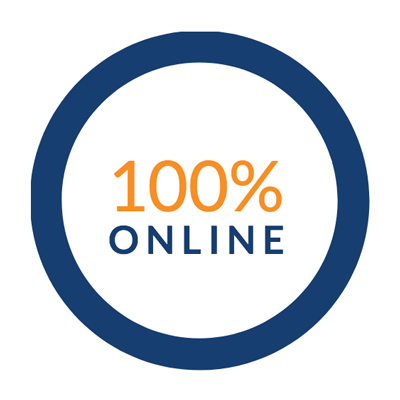 8. Do I need to come to campus?
No. This is an asynchronous learning program, 100% online, with no campus visits required, ever. You are, of course, invited to campus for the hooding and graduation ceremonies in May, but you're under no obligation to attend.
9. Do you accept transfer credits?
Whether we accept transfer credits or not is entirely program-specific. Most of our programs do accept transfer credits if the classes are classified as graduate level, considered to be the equivalent of one of the courses in the program, taken within the past five years, completed with a grade of B or better, and not applied to any other degree.
To see if your program permits transfer credits, go to https://online.une.edu/admissions/, where up-to-date admissions process information can be found.
10. Can I attend UNE Online if I live outside of the United States?
Yes, we welcome applications from students around the world. The application process for most of the programs is identical to that of domestic students, with the exception of the transcript element.
International transcripts must be evaluated for degree equivalency of that of a four-year bachelor's degree here in the U.S. There are several different organizations that provide this service, and your enrollment counselor can walk you through that process. It does take a couple of weeks, so the sooner you get started, the better. For an in-depth overview of International Admissions, you can find a wealth of information at https://online.une.edu/admissions/international-admission/.
---
Have additional questions or need more online graduate school facts? Reach out! We have Enrollment Counselors for every program available Monday through Friday, 8 am to 5 pm and they would be happy to speak with you. Via email owladmissions@une.edu or over the phone: (855) 325-0896.
Ready to apply? Go to online.une.edu/gateway-portal-page to start your application today!
---