Meet our Team: Colby Averill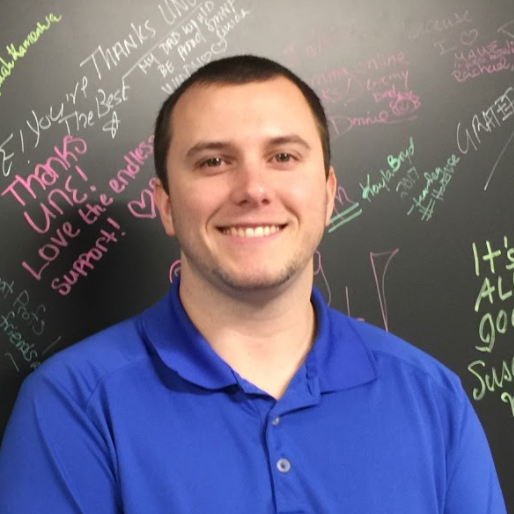 Colby Averill is an enrollment counselor at UNE Online and has been with the team since 2014. Colby obtained both his Bachelor's degree and MBA from Thomas College. While at Thomas College, Colby was a superstar baseball player and went on to coach during his time as an MBA student. Colby also served as a Student Ambassador while at Thomas College, acting as a liaison to the college for prospective students.
Transitioning to an enrollment counselor at UNE Online was a natural fit for Colby as he excels at connecting with prospective students, and enjoys guiding them through the challenging decision-making process. He's also an exemplary team player and is always willing to lend a hand. Outside of his work at UNE Online, Colby is an avid Red Sox fan and his favorite player is Dustin Pedroia.
At UNE Online students are our top priority, and their success is what drives each and every one of us to do what we do. We'd like to share a little bit about the people that are dedicated to making that happen every day. 
What do you do at UNE Online?
I'm an enrollment counselor here at UNE Online. I primarily work with students looking to enroll in one of our Graduate Education programs.
Where are you from?
I was born and raised in Biddeford, Maine, but I now live in the beautiful city of Portland.
What is the first thing you do in the morning?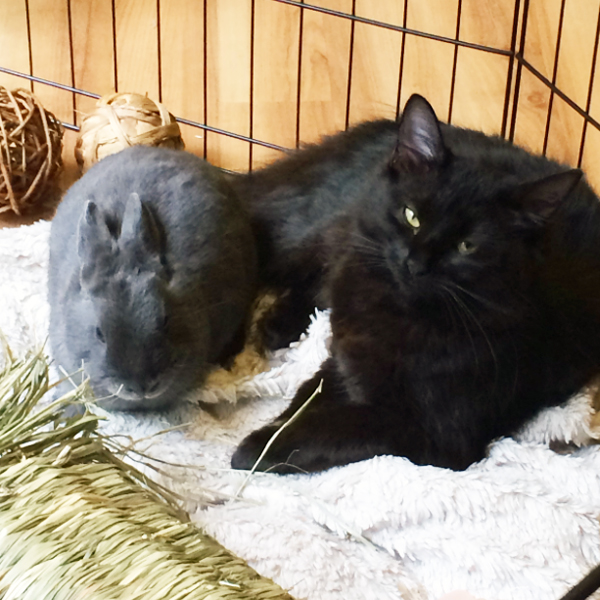 I am usually awoken by my ever-hungry cat, Izzy. So the first thing I'll do is feed Izzy and my Polish Dwarf Rabbit, Charlie. I also always start the day with a glass of water because it wakes up my body, and is a great way to start the day.
What's the last lesson you learned?
It costs nothing to be positive, and it changes things for the better.
What's on your desk?
I have a plethora of sticky notes since sticky notes are essential in an office setting. I also have two coffee mugs; one being a "Stone Cold" Steve Austin mug (my favorite wrestler), and a New York Jets mug. I use both to house the many pens I have since I do not drink coffee.
What's your favorite part about what you do here?
Having the ability to make a difference in someone's life is my favorite thing about being an enrollment counselor. As enrollment counselors, we are a student's first point of contact so we're really able to form a relationship with them as we guide them through the application process. Being able to call a student to let them know they've been accepted, and then hearing the excitement in their voice is so great.
If you could eat one thing for the rest of your life what would it be?
I could eat wings all day, every day. Binga's in downtown Portland is my favorite place for wings. I usually get the spicy redneck sauce which is a maple buffalo sauce. It's probably about a 4-5 on the spiciness scale, as the sweetness of the maple counteracts the hotness.
What's your favorite emoji?
I use the crying laughing emoji a lot, as my friends and I have some amusing conversations.
Favorite book?
I enjoyed reading The Blind Side, which is also a great movie.
What's your motto?
"Do it with passion or not at all."
What's your favorite thing about living in Maine?
It has to be the ocean. Being able to leave your house and arrive at the ocean within five minutes is a wonderful thing.
Do you have a secret talent?
I have been playing the drums since I was in the fourth grade.
---
If you are interested in the online Graduate Programs in Education or if you would like more information on UNE Online's MSEd, PMC, CAGS or Ed.D. programs, please reach out to an Enrollment Counselor at (800) 994-2804 or via email at education@une.edu.
Or, if you're ready to apply, fill out your online application at online.une.edu/gateway-portal-page.
More Education program information: go.une.edu/graduate-degree-education-programs
Tags:
Education | Education Spotlight | Enrollment | Graduate Programs in Education | Master of Science in Education | MSEd | Team Spotlight
---