Connect with UNE Online!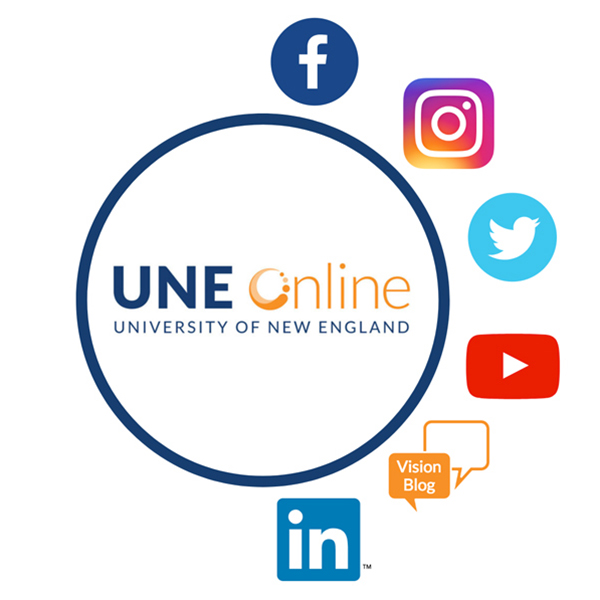 Ever wonder where you can connect with us online? We've got some options for you!
Below is a comprehensive list of the social channels we manage. The College of Graduate and Professional Studies has a lot going on, so we have a lot to share.
For the most part, LinkedIn is business-related content, Facebook is news, YouTube hosts our video collection, Twitter is up-to-the-minute info, and Instagram is just plain fun.
Like or follow us on whatever channels you find interesting in to keep a pulse on the latest.
UNE Online: College of Graduate and Professional Studies
Master of Science in Applied Nutrition
Graduate Programs in Education
Graduate Programs in Health Informatics
Graduate Programs in Public Health
We'd love to connect – find us online!
---
Have additional questions? Reach out! We have Enrollment Counselors for every program available Monday through Friday, 8 am to 5 pm and they would be happy to speak with you. Via email owladmissions@une.edu or over the phone: (855) 325-0896.
Ready to apply? Go to online.une.edu/gateway-portal-page to start your application today!
For more online education insider tips and guides, subscribe today!
CGPS | College of Graduate and Professional Studies
---