Meet our Team: Mollie Kaubrys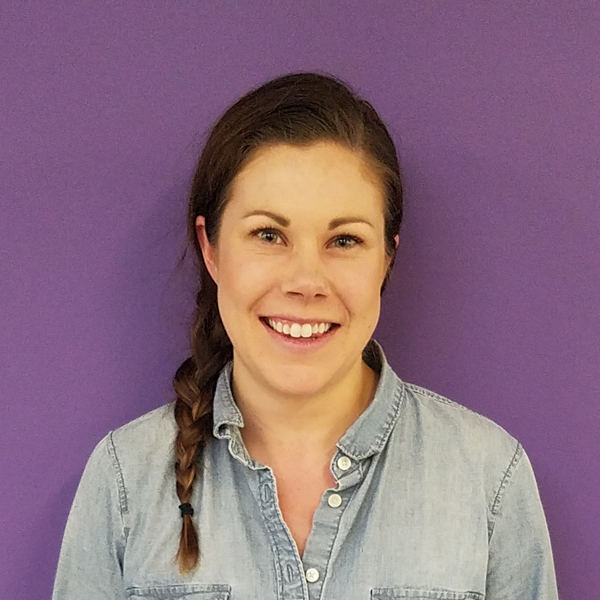 Meet Mollie Kaubrys, an Enrollment Counselor for the Master of Social Work degree program. Mollie joined UNE in the spring of 2017 and has a background in higher education and a degree in International Studies from American University.
At UNE Online, students are our top priority, and their success is what drives each and every one of us to do what we do. We'd like to share a little bit about the people that are dedicated to making that happen every day.
What do you do at UNE Online?
I am an Enrollment Counselor for the Master of Social Work Online program.
Where are you from?
I grew up in Rumford, Maine. I attended college in Washington DC, and then spent the next five years living in Massachusetts, Barcelona, New Orleans, and Houston. I finally made my way back to Maine this past March!
What's your favorite dessert?
I don't have much of a sweet tooth but I won't say no to a Maine whoopie pie.
What is the first thing you do in the morning?
Check the Celtics score if they played the night before because I usually can't stay awake for the end of the game.
What's the best professional advice you've received?
Treat everyone with respect because you never know who will be reading your resume someday.
What's on your desk?
Souvenirs from my travels. I have a calendar from Vienna, ceramics from Morocco and Barcelona, magnets from Catalonia and Prague.
What's your favorite part about what you do here?
I love working with students who are pursuing their MSW. Social work is a really challenging field and the students who are dedicating their lives to it are really inspiring!
If you could eat one thing for the rest of your life what would it be?
Kosher dill pickles.
What's your favorite emoji?
Sometimes I send the Buckingham Palace Guard one to people that I haven't spoken to in a while and say nothing else. I get a good laugh out of that.
Favorite book?
Eloise by Kay Thompson
What's your motto?
"There are two types of people in the world – those who ask why, and those who ask why not."  I try to live my life as a "why not" kind of person.
What's your favorite thing about living in Maine?
Being able to take advantage of the outdoors in all seasons! My favorite things in the world are skiing, hiking, and spending time at the lake or the ocean. I didn't fully appreciate these things until I lived far away – and realized that other people spend thousands of dollars to vacation where I grew up.
Do you have a secret talent?
I know every single word to a lot of random late 90's/early 2000's rap songs.
What's your ideal Sunday?
On my perfect Sunday, the Sox would have a daytime home game and the Pats would have the night game at home and I would be able to attend both. They would both win, obviously. Oh, and my day would start with a Bloody Mary and end with fireworks.
---
If you are interested in pursuing your Master's in Social Work, or if you're simply interested in discussing the program, please reach out to an Enrollment Counselor at (207) 221-4143 or via email at socialworkonline@une.edu.
Interested in applying to UNE Online? The sooner you apply, the sooner you hear back. Fill out an online application today at online.une.edu/gateway-portal-page – we look forward to hearing from you!
Master of Social Work | MSW | MSW Spotlight | Social Work
---