Infographic: SPHP Student Academic Impact
Quantifying the academic impact of our science prerequisite courses
In reviewing our prerequisite course offerings, you may be wondering the following:
How many students have enrolled in these courses?
How many graduate programs have students utilized our courses for?
Or how many total registrations have we had since launch?
These questions and more are answered in the infographic below. We hope these statistics help you have a better understanding of the impact that UNE Online's science prerequisite courses have had since they launched back in 2014.
You can register for one or more science prerequisite courses at any time through our self-service registration portal.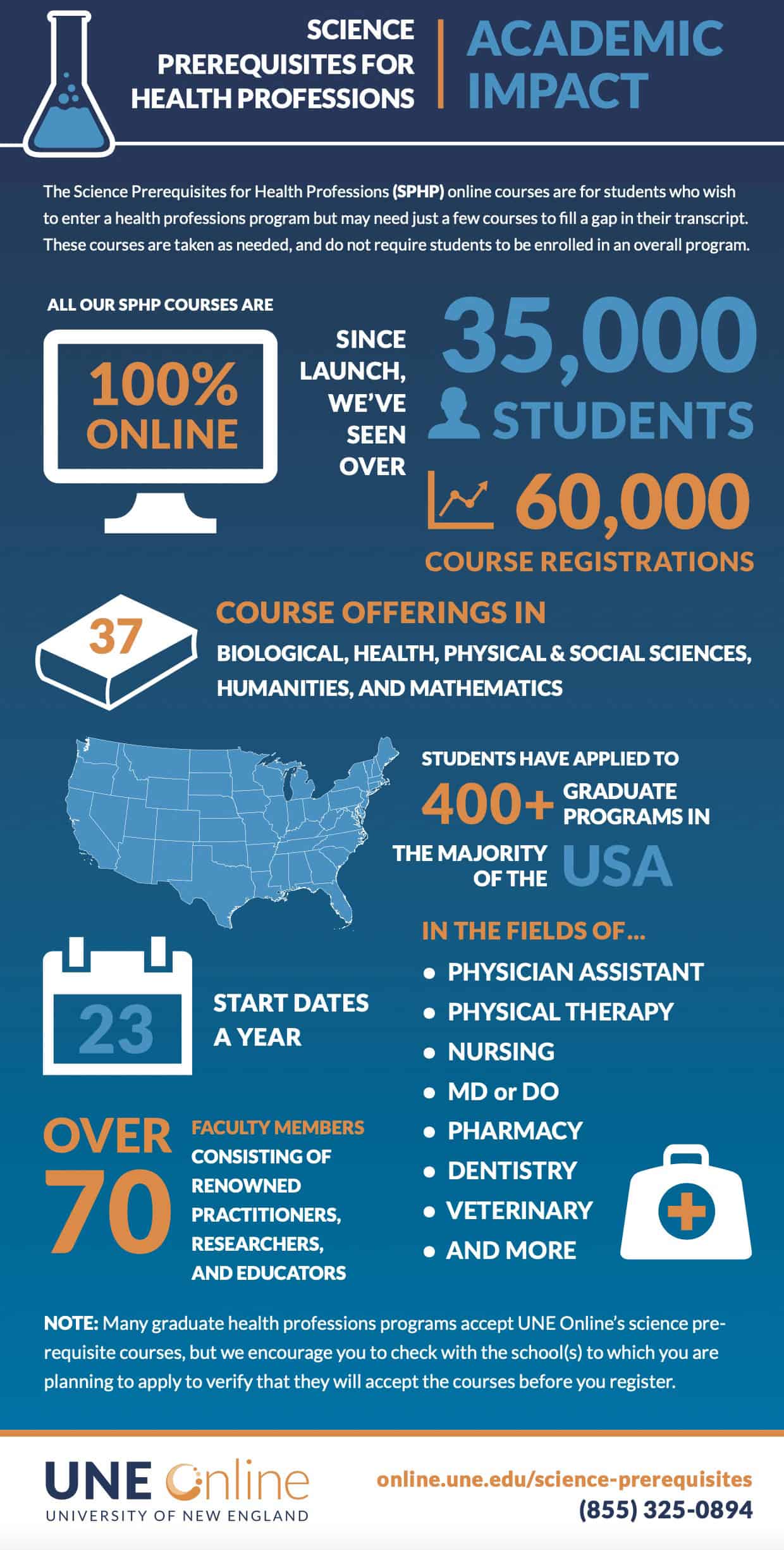 Latest Update: September 2021
If you have any questions about registration, the coursework or course requirements, please reach out to one of our student support team members using live chat(see bottom right) or email below.