Meet our Team: Paige Begley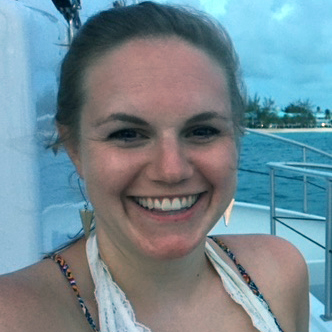 When Paige Begley joined our student support team last October, she was an instant success in the role. Paige truly enjoys connecting with students as well as faculty, and they enjoy working with her. Paige believes the biggest compliment is when a student requests to work with her again because they had such a positive experience the first time around. This is something that motivates Paige every day and contributes greatly to her success as a Student Support Specialist.
At UNE Online students are our top priority, and their success is what drives each and every one of us to do what we do. We'd like to share a little bit about one of the people who is dedicated to making that happen every day.
What do you do at UNE Online?
I am a Student Support Specialist for the Online Science Prerequisite Courses. I work with students who are taking our non-matriculated science courses and support them from the beginning stages of registration all the way through completing their course with UNE Online. I also get to work with the great faculty members that are instructors for these courses.
Where are you from?
Sidney, Maine.
What's your favorite dessert?
Skillet cookie pie with coffee ice cream on top!
What's your favorite thing about living in Maine?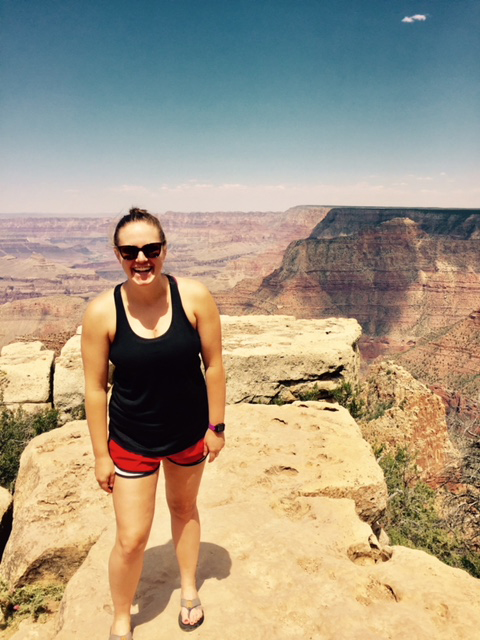 Being near my family and having easy access to some of the greatest mountains for hiking, lakes for swimming, and trails for running. I love the food scene in Portland too!
What is the first thing you do in the morning?
Calculate the additional minutes I can stay in bed before I absolutely have to get up.
What's the best professional advice you've received?
I have received two great pieces of professional advice that I try to live by. 1. Own your mistakes and find a way to be a productive part of the solution. 2. Be thankful and give thanks to those around you; everyone deserves to be appreciated and acknowledged for their work, no matter their role.
What's on your desk?
Lots of cups/bottles/mugs for all the coffee and water I consume all day – and usually a jar of peanut butter too!
What's your favorite part about what you do here?
I love being able to work collaboratively with a lot of different departments to support our students.
If you could eat one thing for the rest of your life what would it be?
Everything bagels (with dozens of different spreads, I can't limit myself. 🙂
What's your favorite emoji?
The monkey covering his eyes. 🙈
What is your ideal Sunday?
Sleeping in, going for a run in perfect 70-degree weather, having a delicious brunch, and then relaxing by a lake all afternoon with friends and family, listening to great music, and eating all my favorite foods.
---
If you are interested in the Science Prerequisites for the Health Professions class offerings or if you would like more information, please don't hesitate to reach out to an enrollment counselor via email at prehealth@une.edu or by phone by calling (855) 325-0894 if you were to have any questions.
Ready to start right now? Click here to register for a science prerequisite class today!
More Science Prerequisites program information: http://go.une.edu/sphp-program-info
Science Prerequisites for Health Professions | SPHP | Student Support Spotlight | Team Spotlight
---