FlexReg Tutorial, Step-by-Step Instructions
This step-by-step FlexReg tutorial will walk you through how to register for your Science Prerequisites for Health Professions (SPHP) course. 
Important
FlexReg tutorial:
Go to the course registration page: https://ssb1.une.edu:12501/flexibleregistration/index.jsp?frc=DPPSUM 
Select current academic year and click "By Subject" link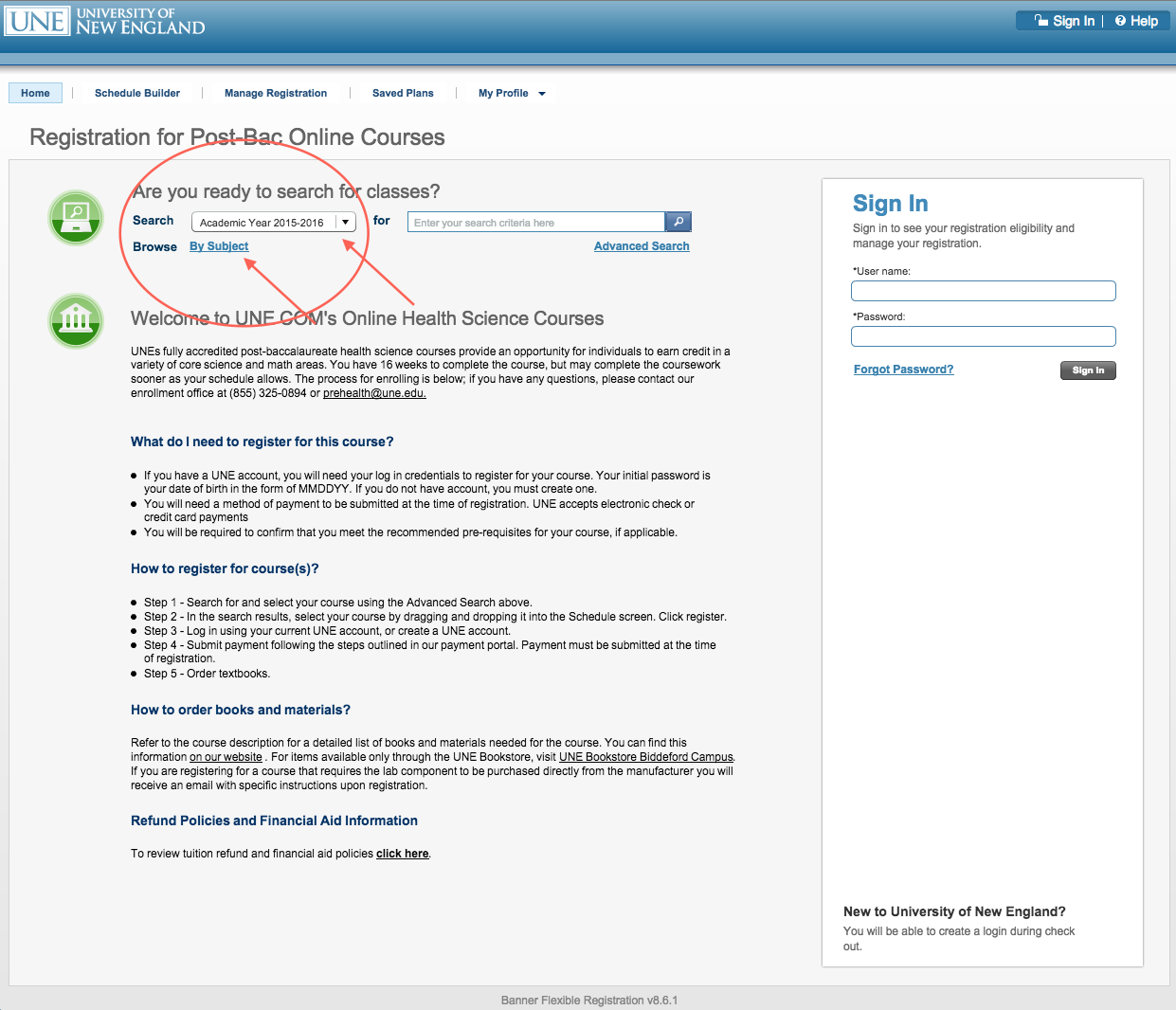 Carefully note section number and start date, then click "Add" button. You may want to select your Lab section first. All Lab sections have corresponding Lecture sections.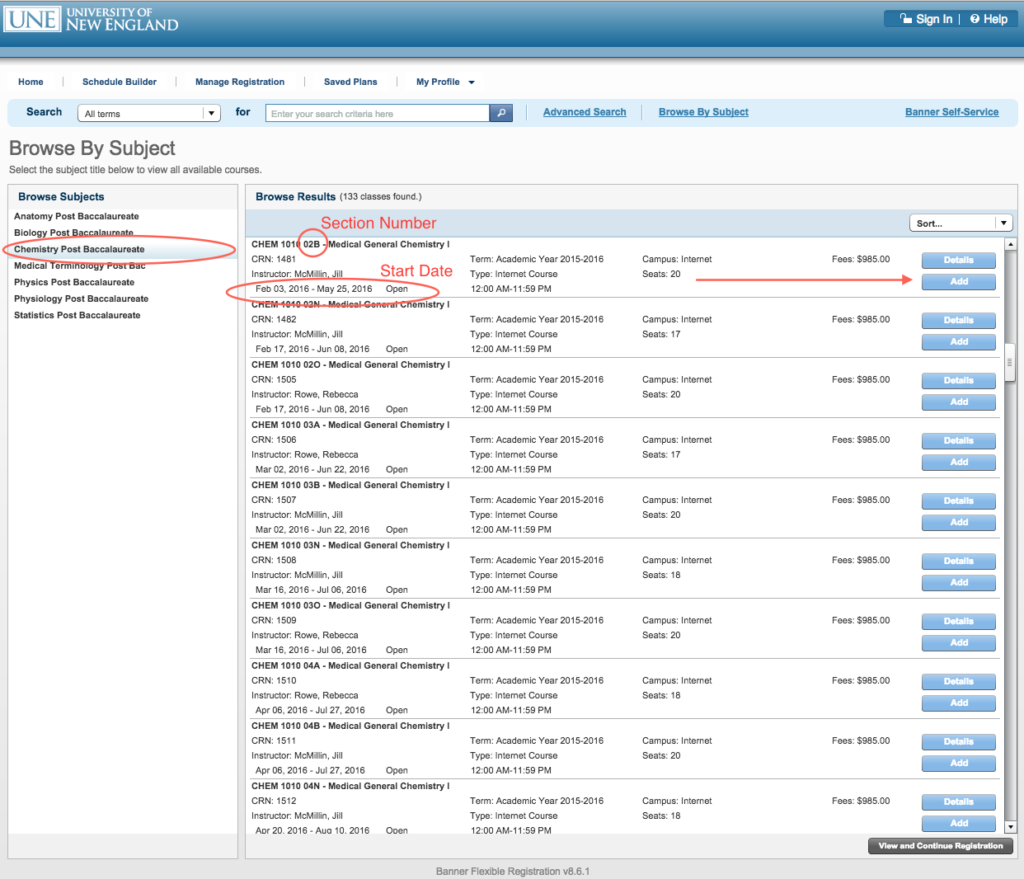 Be sure to match Lecture and Lab section numbers. There are more Lecture sections than Lab sections, so if the Lecture you chose doesn't have a corresponding Lab, you will need to select a different Lecture.
Click "View and Continue Registration."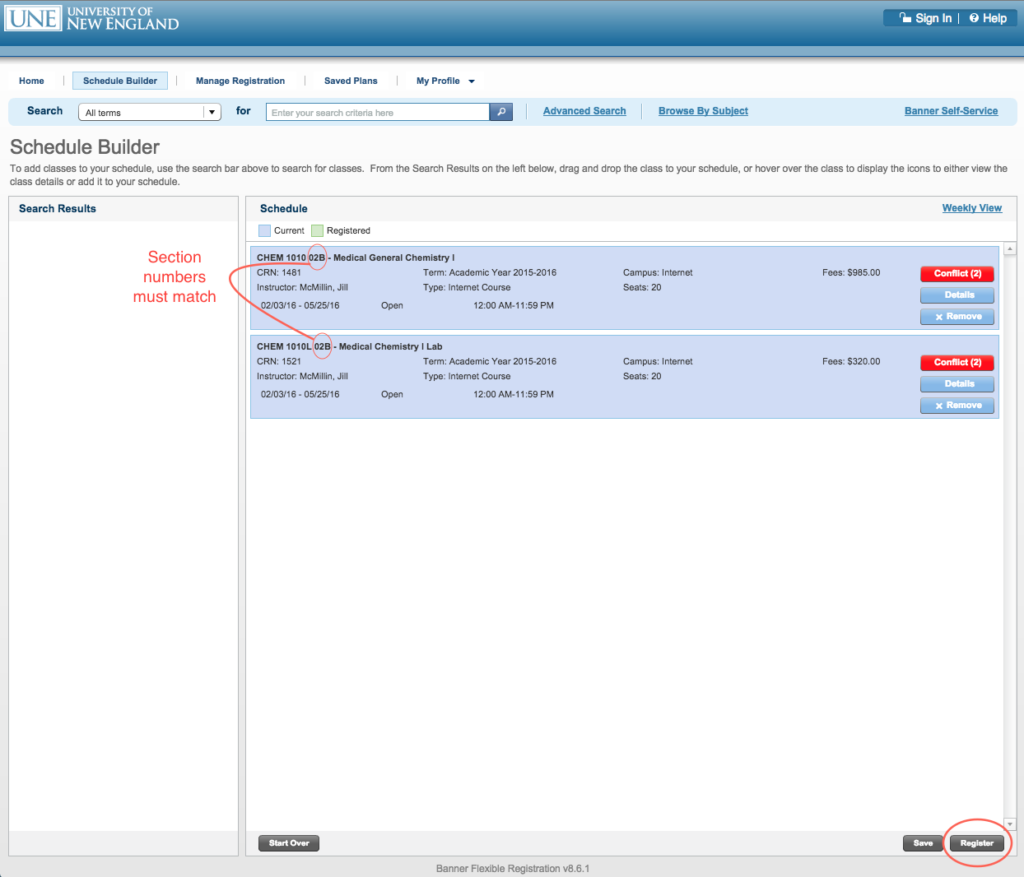 Create a new account if you're a new student, or sign into your account if you're a returning student.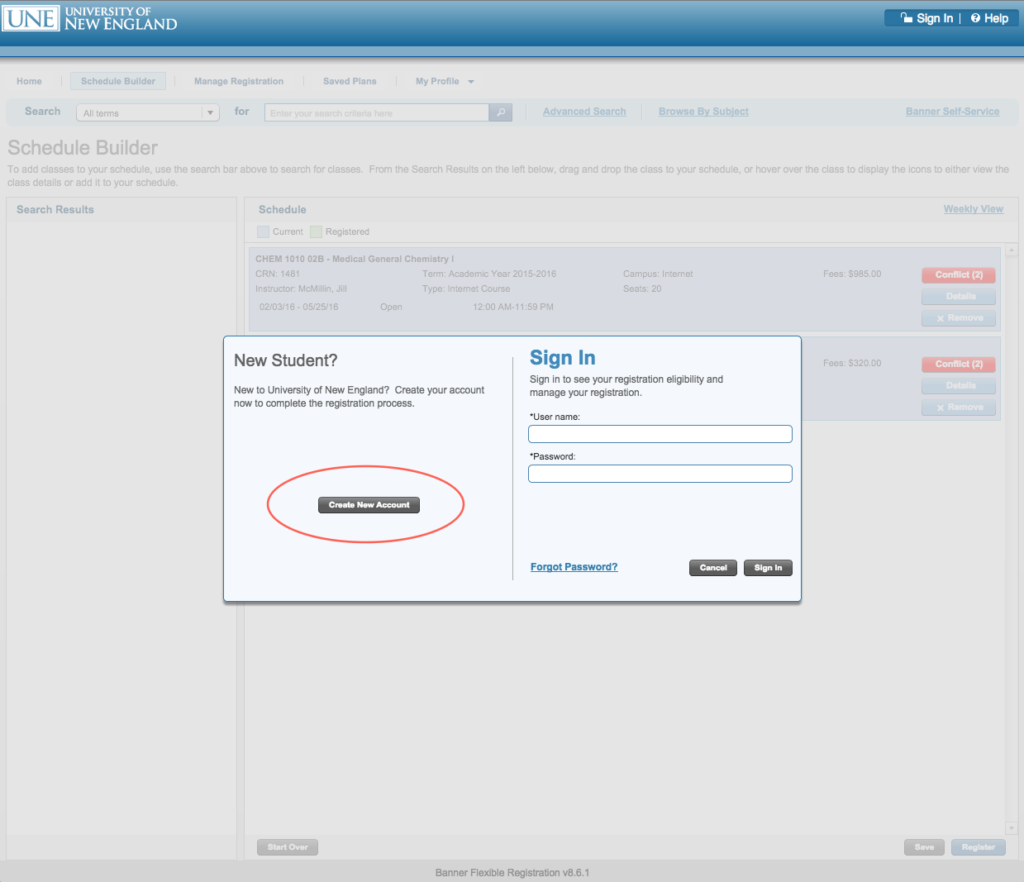 Fill out the form…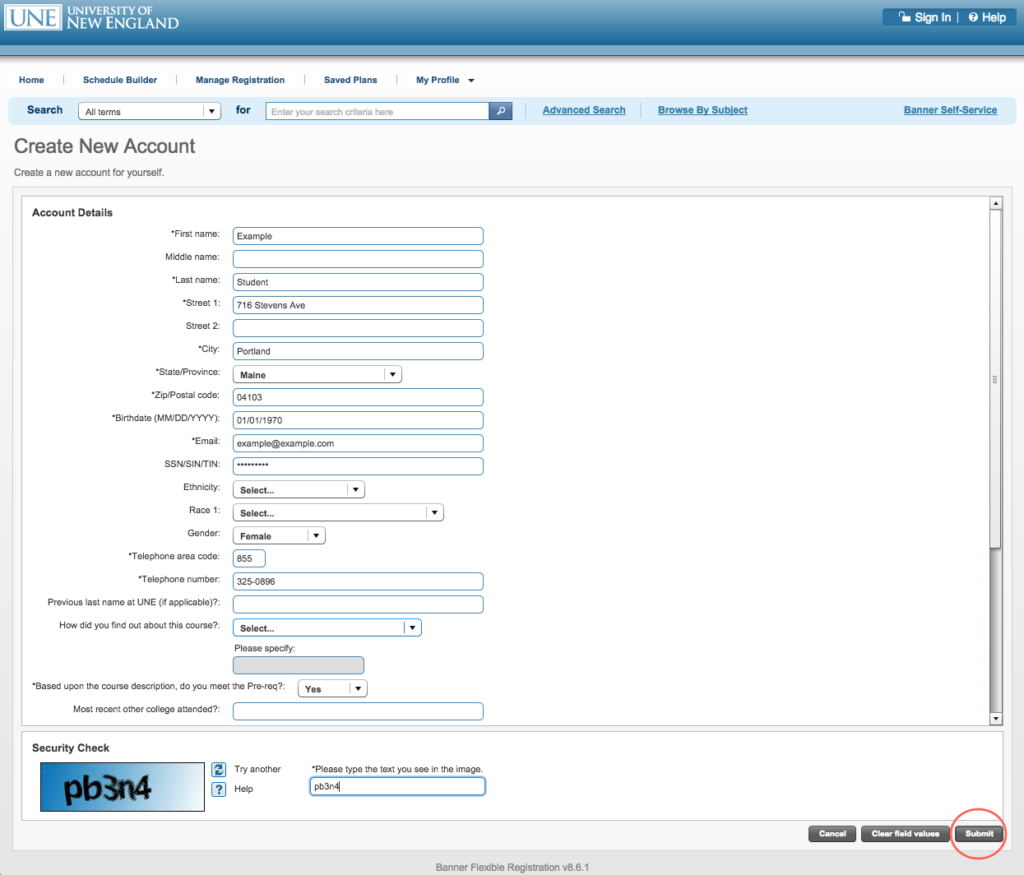 FlexReg will assign you a username and password for future use.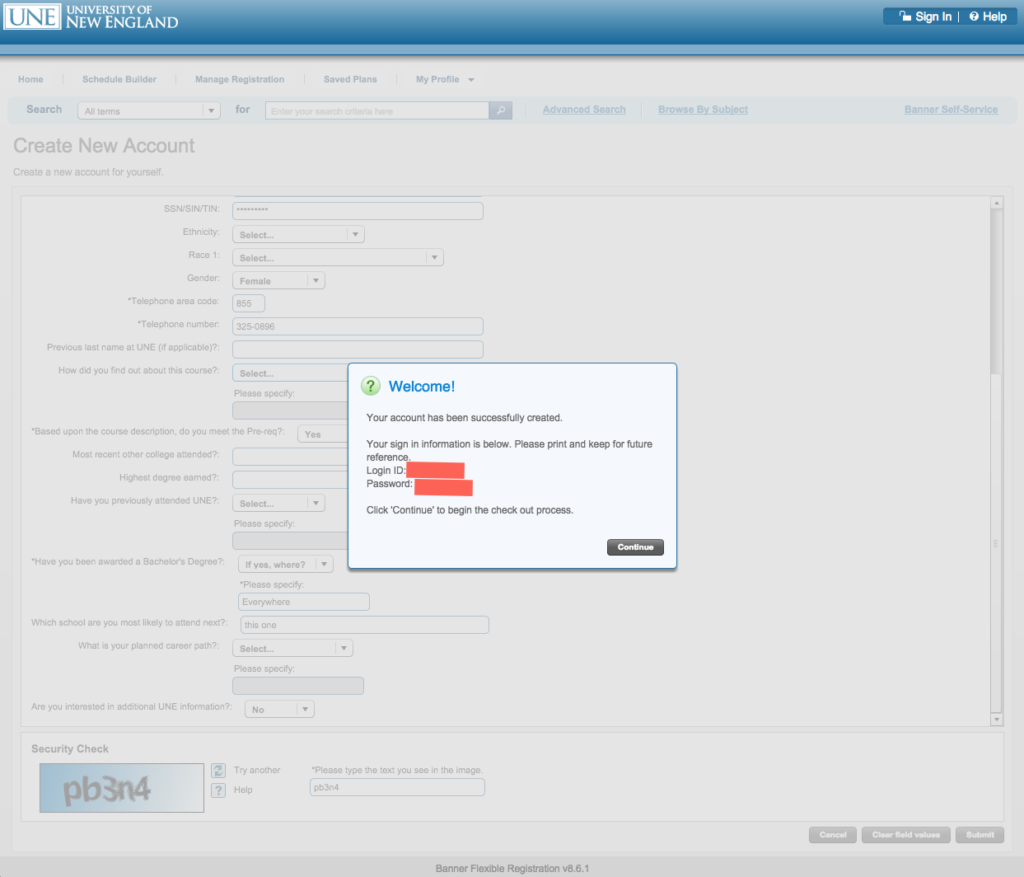 Final check: make sure those Lecture and Lab section numbers match.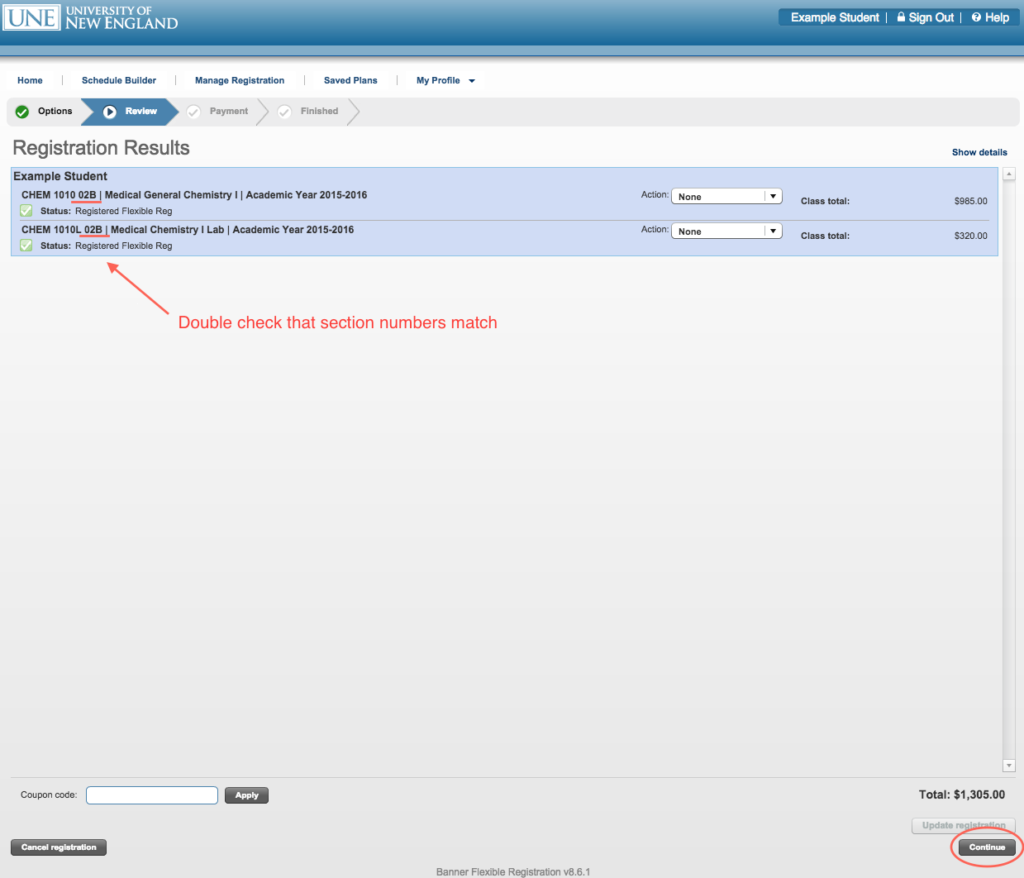 First payment screen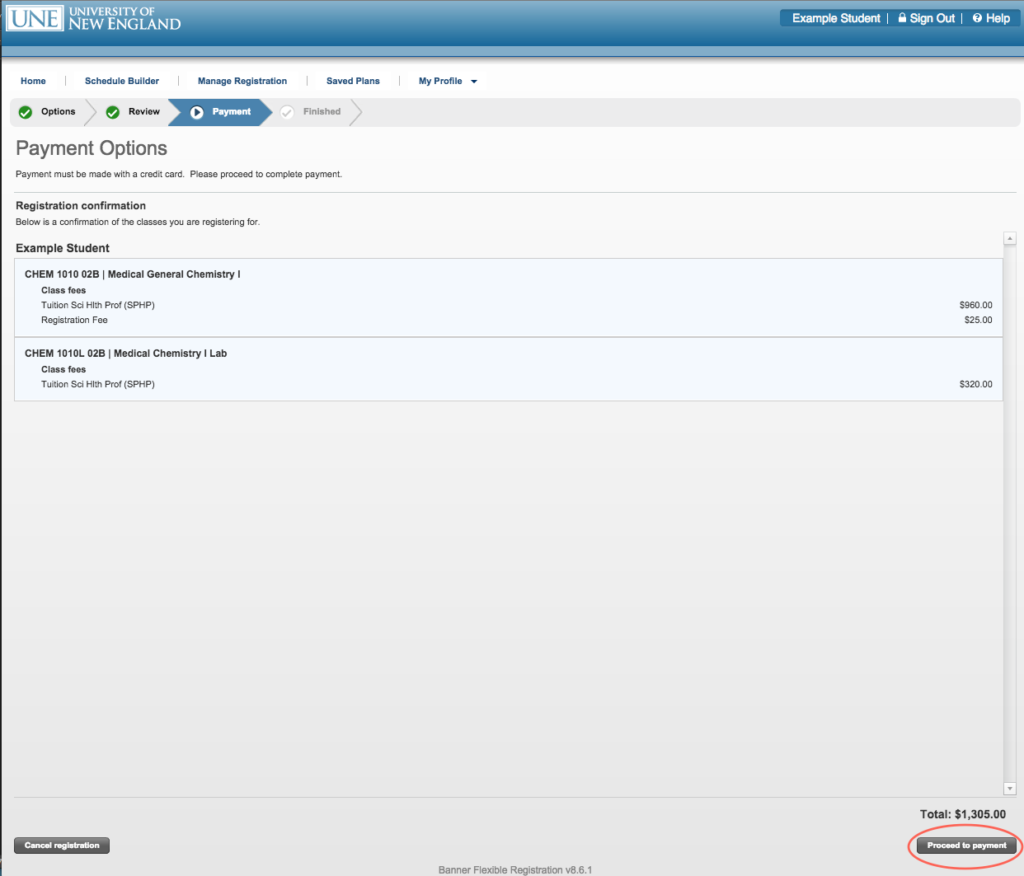 Second payment screen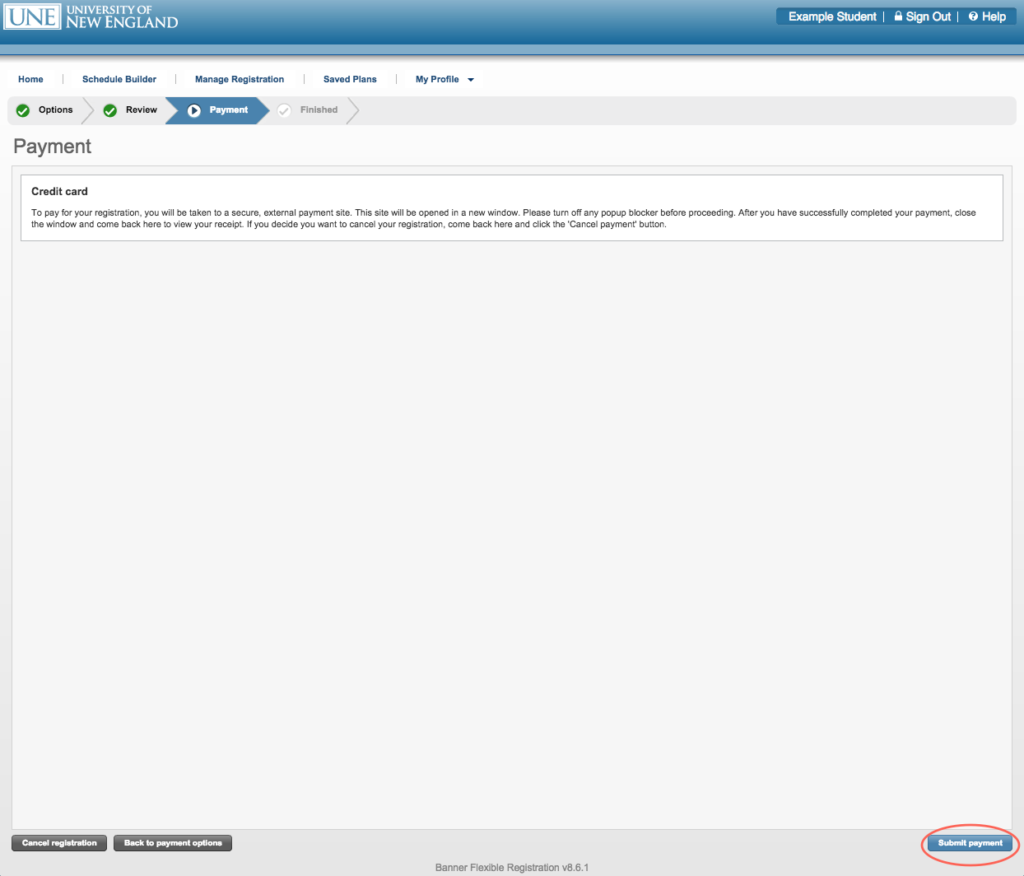 Third payment screen alerts you that you will be taken to a third party secure credit card processor.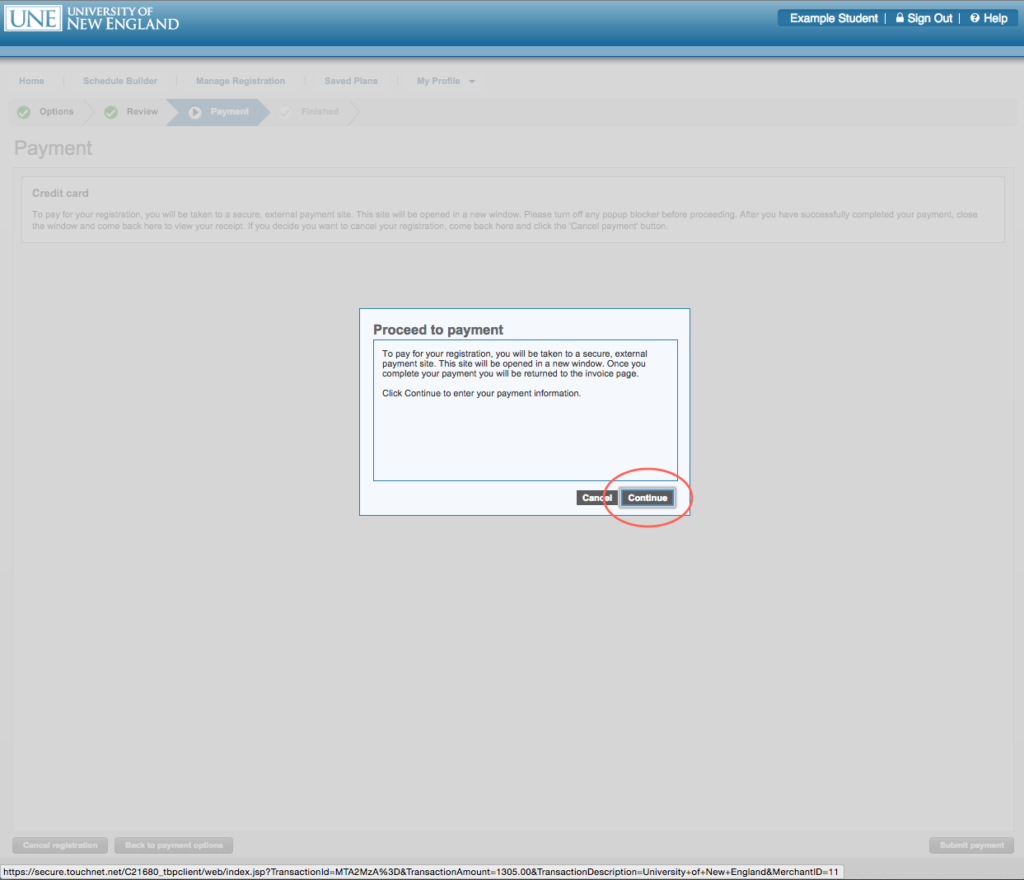 Secure payment screen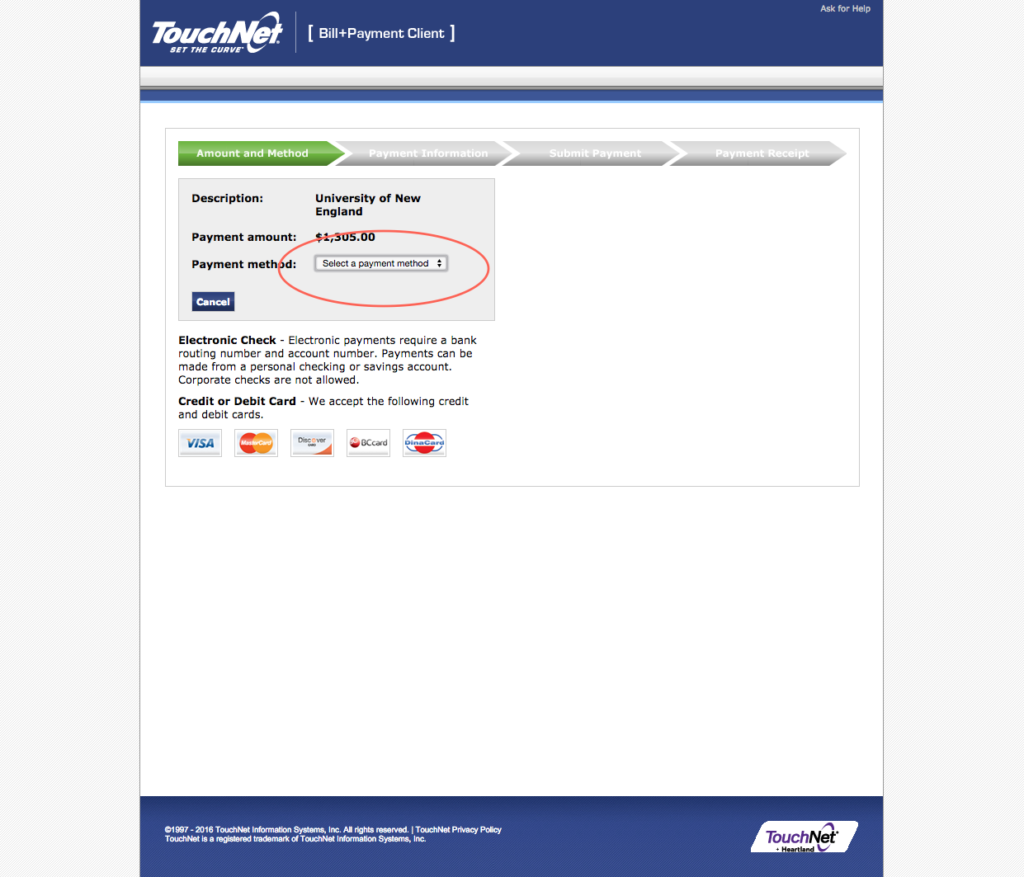 And there you have it. Feel free to call 1(855) 325-0894 or email prehealth@une.edu with any questions. 
Enroll online any time
You may enroll at any time through the self-service registration portal. Payment is due in full at the time of registration. Your official start date is the date that the course opens and you will have 16 weeks from that date to complete your course.
Courses start on the 1st and 3rd Wednesdays of the month
You must be registered for your class by 12:00 noon EST on the Monday before the class starts. Online registration will remain open during holidays when the university is closed. See the UNE Academic Calendar for more details.
If you have any questions about registration, the coursework or course requirements, please reach out to one of our student service advisors at the email or phone number below.
*To register, you will need to enable Flash in your browser first (here are step-by-step instructions). For additional registration assistance please review our course registration tutorial.
If you intend to use VA Benefits or Military Tuition Assistance, please do not use the self-registration portal. Please call (855) 325-0894 to be directed to the appropriate office for assistance or view our Veteran Benefits page for more info.