FlexReg, Step-by-Step
How to register for your new online course
Course reg­is­tra­tion page: https://ssb1.une.edu:12501/flexibleregistration/index.jsp?frc=DPPSUM
Select cur­rent aca­d­e­m­ic year and click "By Sub­ject" link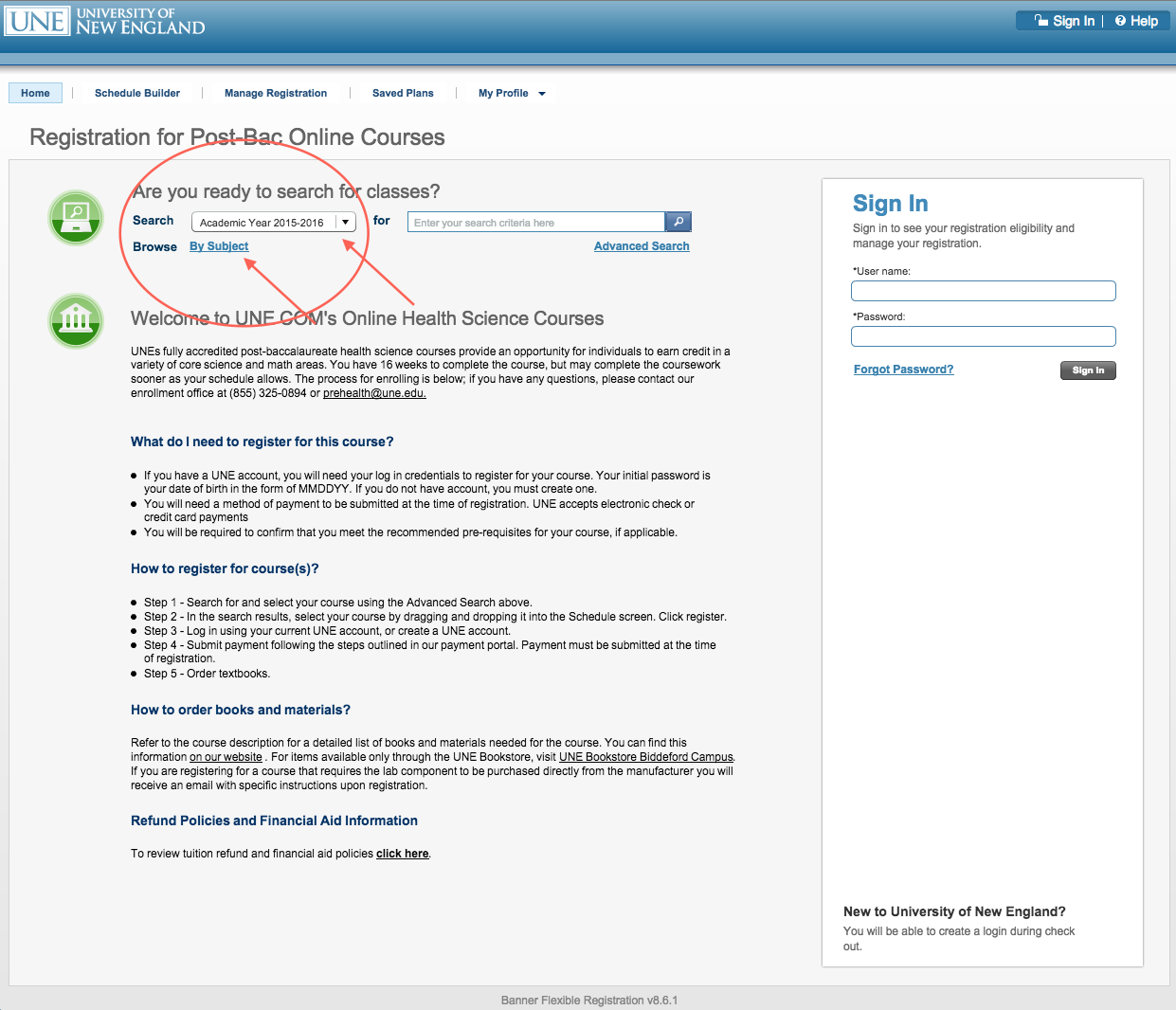 Care­ful­ly note sec­tion num­ber and start date, then click "Add" but­ton. You may want to select your Lab sec­tion first. All Lab sec­tions have a cor­re­spond­ing Lec­ture sec­tions.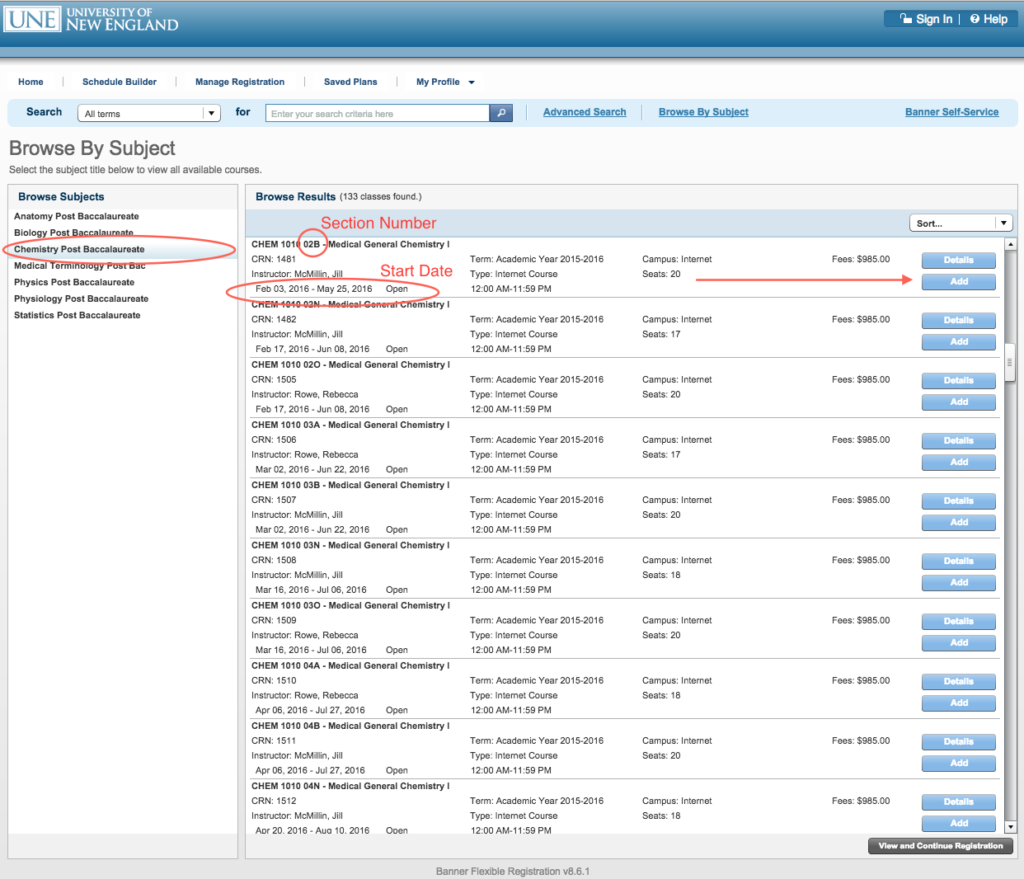 Be sure to match Lec­ture and Lab sec­tion num­bers. There are more Lec­ture sec­tions than Lab sec­tions, so if the Lec­ture you chose doesn't have a cor­re­spond­ing Lab, you will need to select a dif­fer­ent Lec­ture.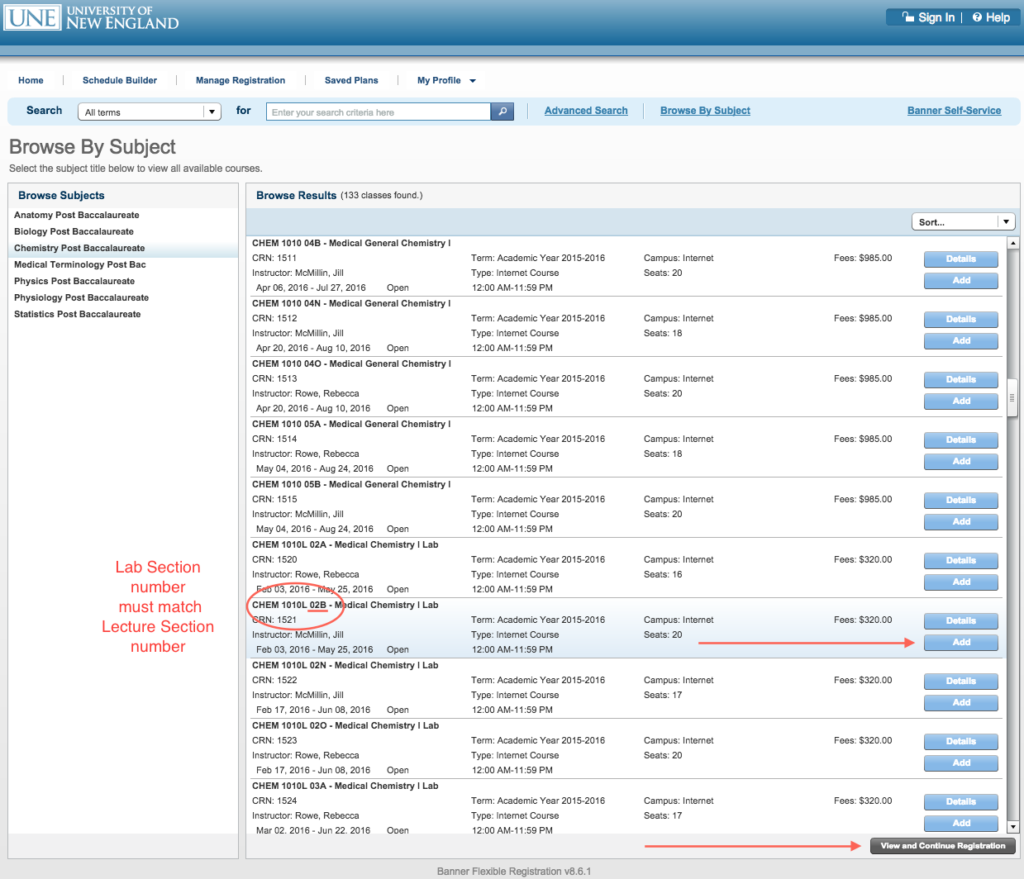 Click "View and Con­tin­ue Reg­is­tra­tion."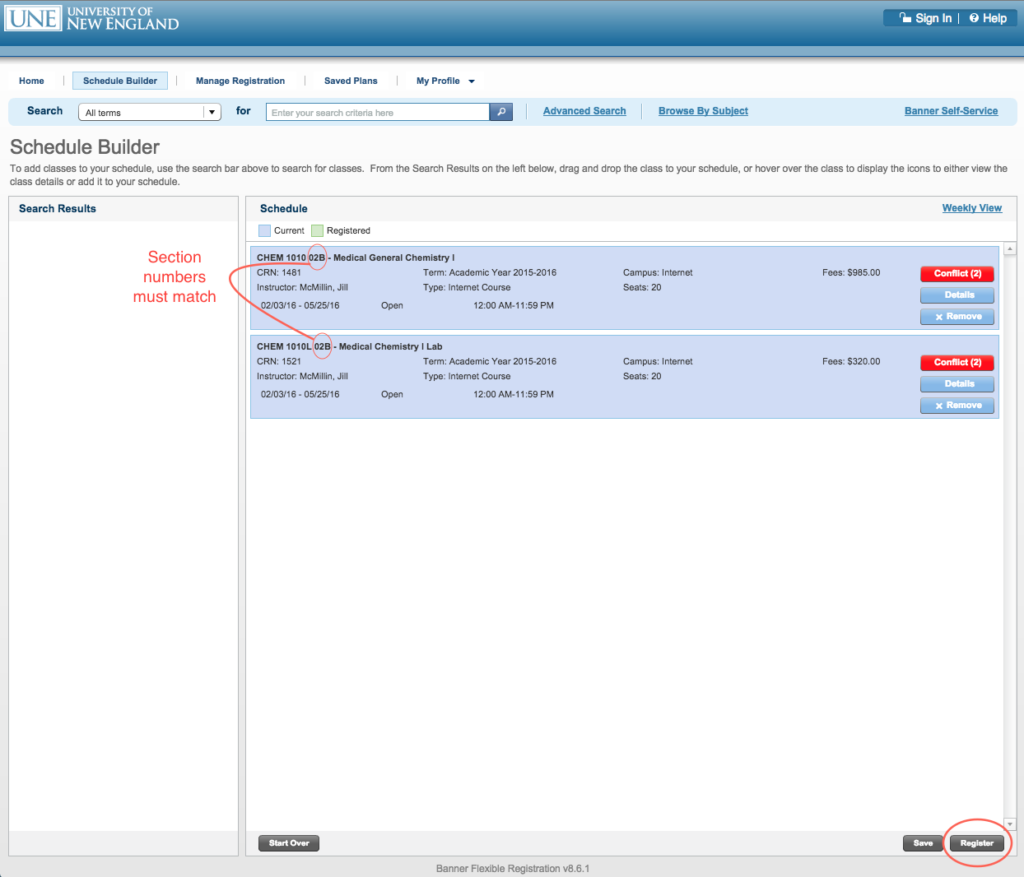 Cre­ate a new account if you're a new stu­dent, or sign into your account if you're a return­ing stu­dent.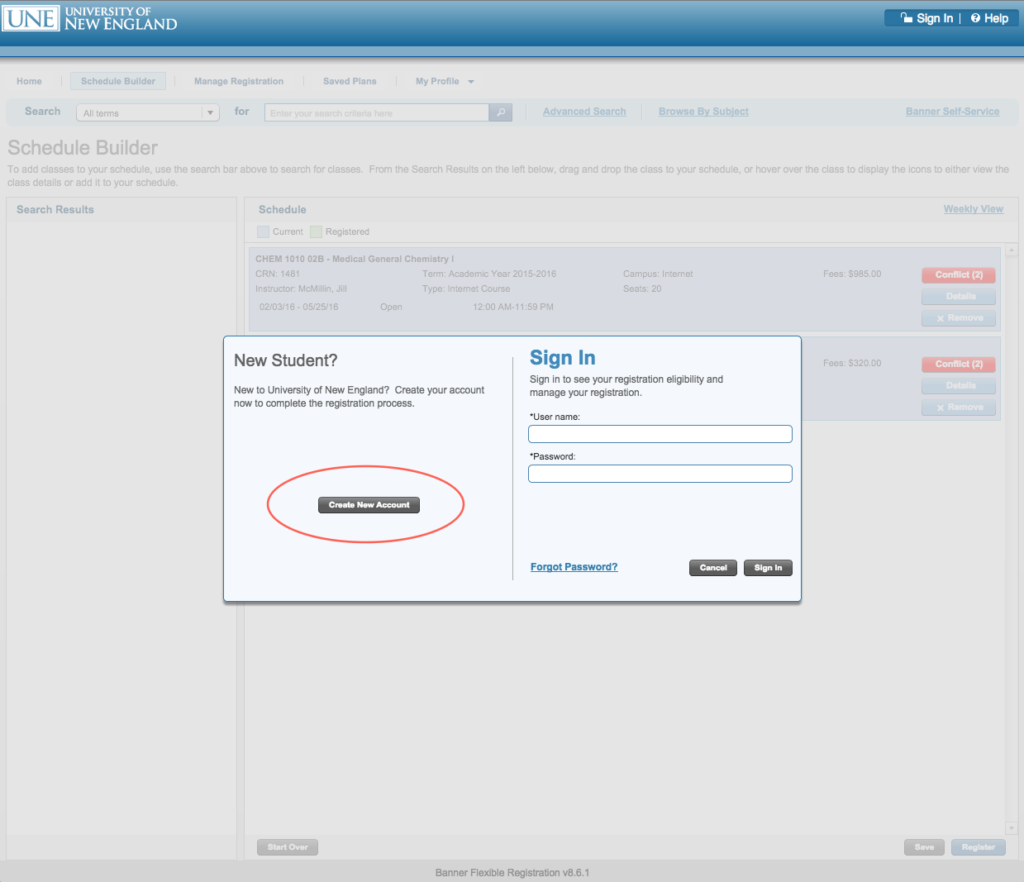 Fill out the form…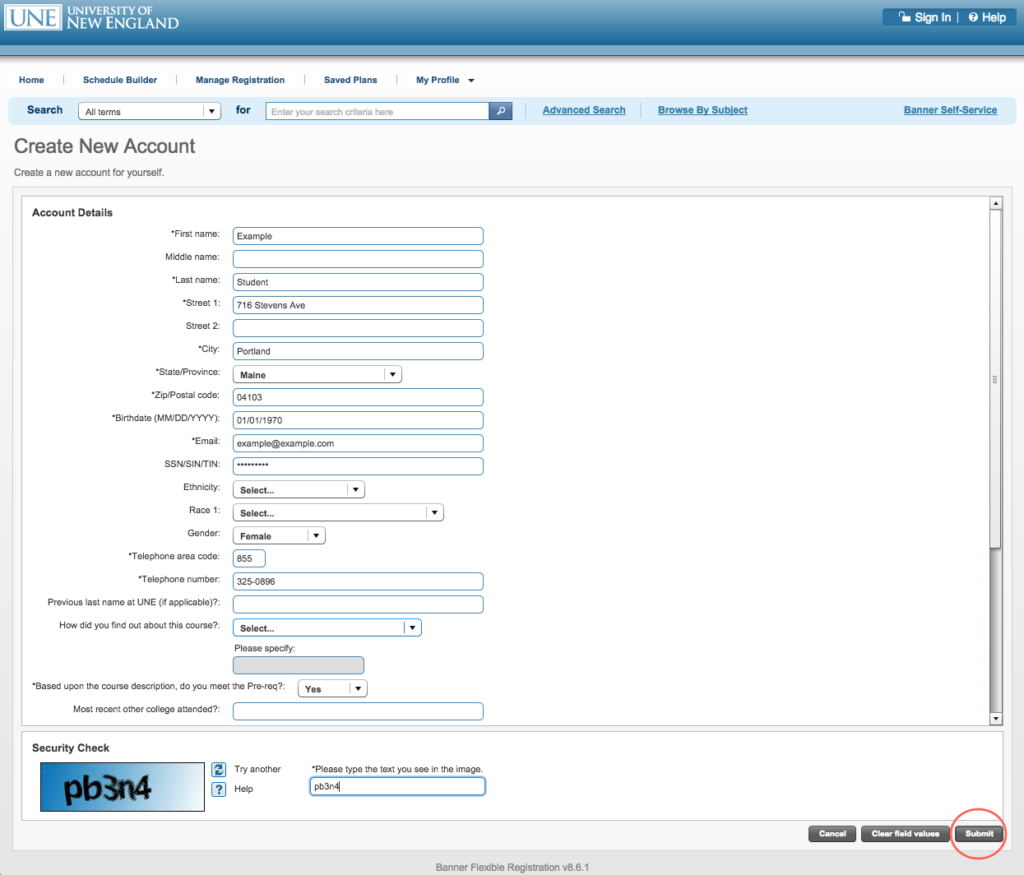 FlexReg will assign you a user­name and pass­word for future use.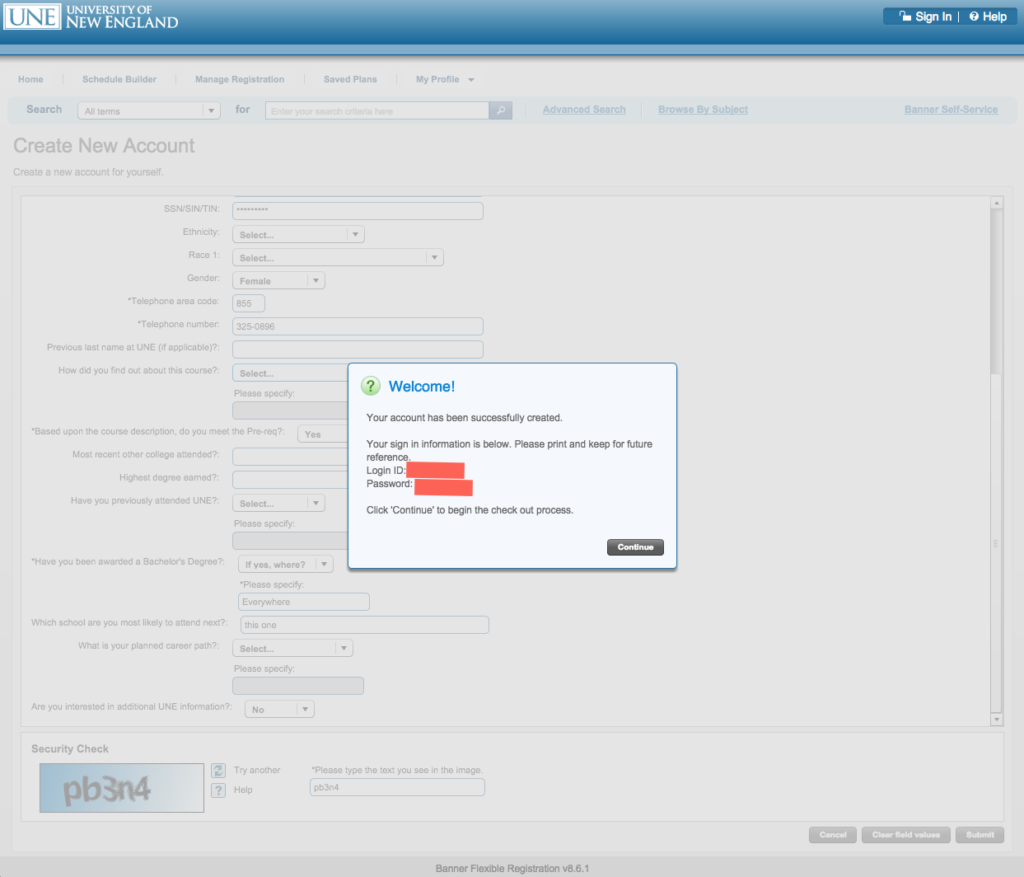 Final check: make sure those lec­ture and lab sec­tion num­bers match.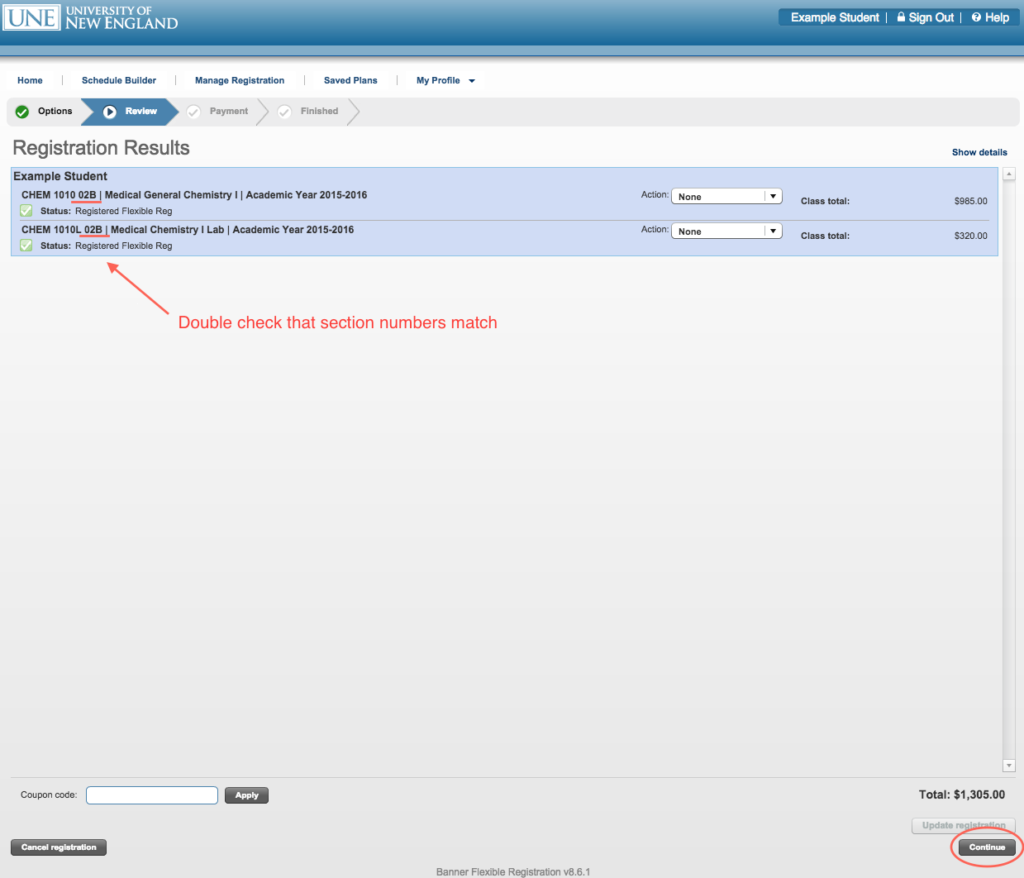 First pay­ment screen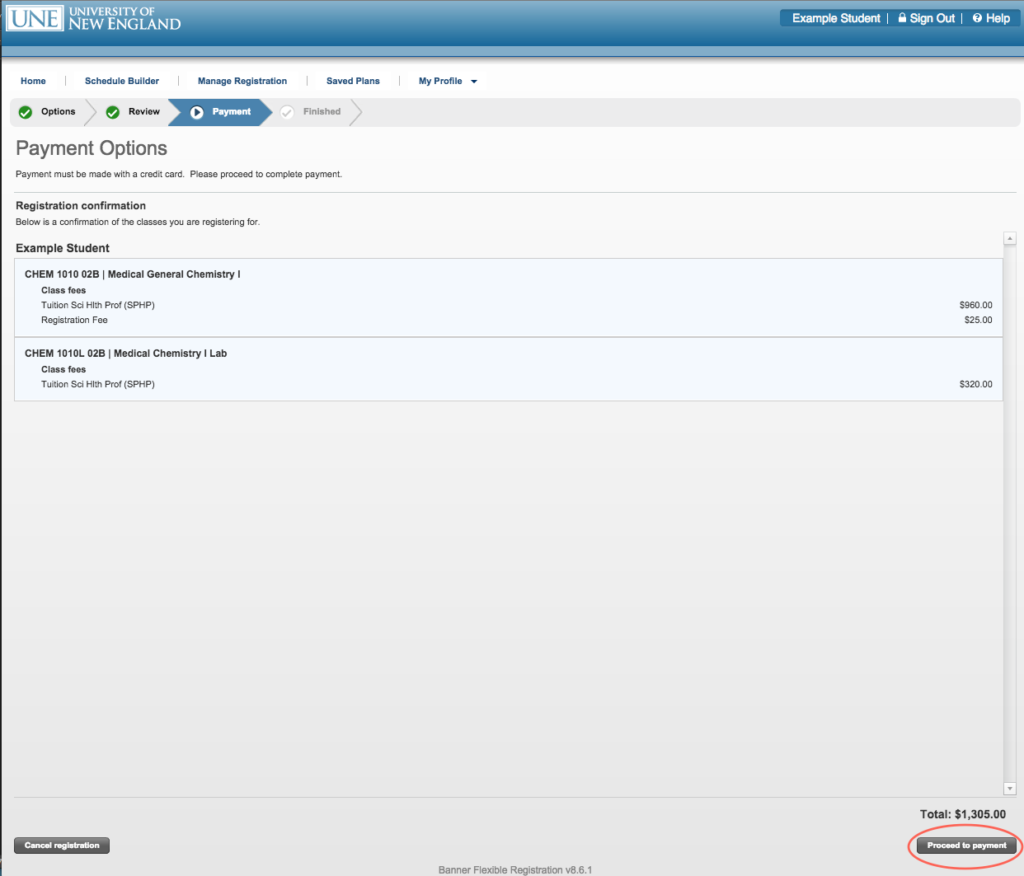 Sec­ond pay­ment screen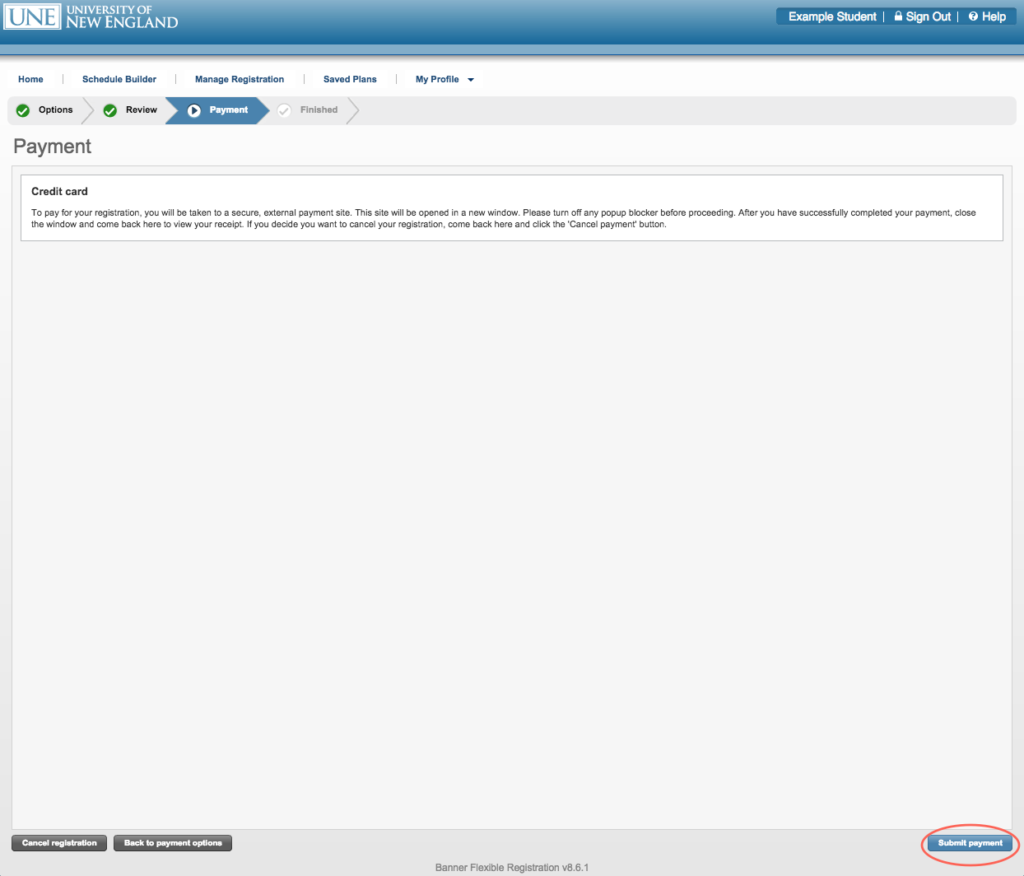 Third pay­ment screen alerts you that you will be tak­en to a third par­ty secure cred­it card proces­sor.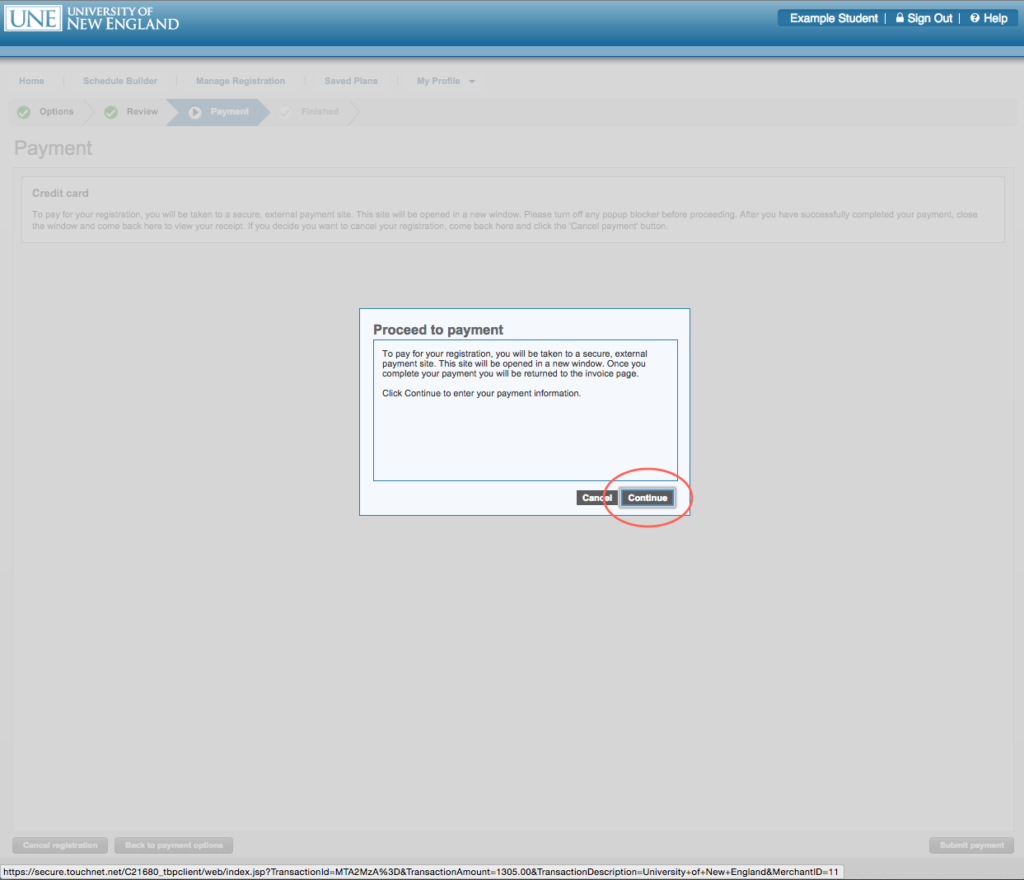 Secure pay­ment screen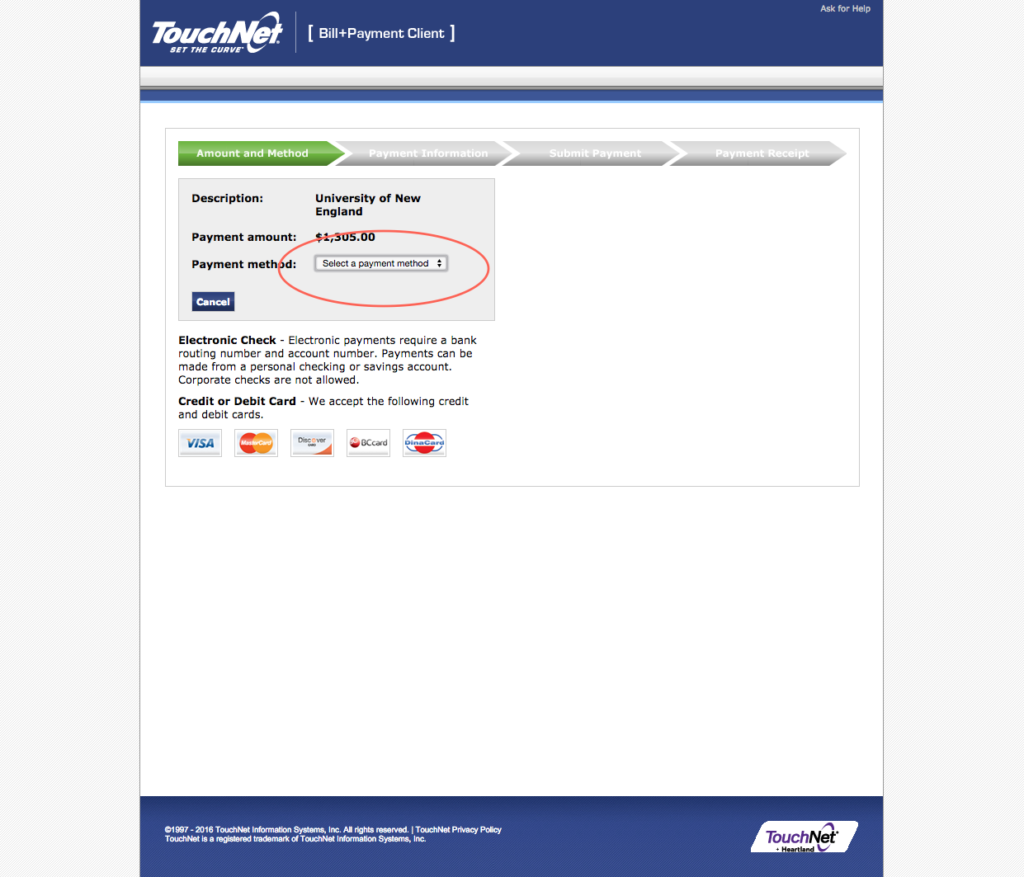 And there you have it. Feel free to call 1(855) 325‑0894 or email prehealth@une.edu with any ques­tions.
Enrollment online anytime
You may enroll at any time via our self-ser­vice reg­is­tra­tion por­tal. Pay­ment is due in full at the time of reg­is­tra­tion. Your offi­cial start date is the date that the course opens and you will have 16 weeks from that date to com­plete your course.
Courses start on the 1st and 3rd Wednesdays of the month
You must be reg­is­tered for your class by 12:00 noon EST on the Mon­day before the class starts. See the UNE Aca­d­e­m­ic Cal­en­dar for more details.
Assistance with registration
If you have any ques­tions or need help with reg­is­ter­ing for your class, please call an Enroll­ment Coun­selor at 1–855-325‑0894, email prehealth@une.edu, or view the online FlexReg course reg­is­tra­tion tuto­r­i­al.
If you intend to use VA Ben­e­fits or Mil­i­tary Tuition Assis­tance, please do not use the self-reg­is­tra­tion por­tal. Please call 1–855-325‑0894 to be direct­ed to the appro­pri­ate office for assis­tance.