Meet Our Team: Fiona Mokry, Student Support Specialist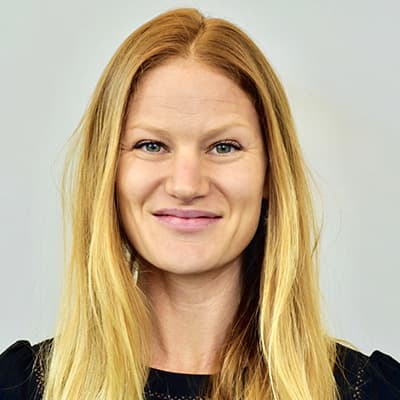 'Meet our Team' spotlights are just one way we like to share a little bit about the people who are dedicated to UNE Online's signature student-centric experience.
What do you do here at UNE Online?
I'm a Student Support Specialist for the Education programs. I work mostly with MSEd and CAGS students.
What stands out to you in the Education program?
My team – they're all awesome and always ready to help the new girl on the block. 🙂
What's your favorite part about being a Student Support Specialist?
Talking to students and making personal connections. Chatting with some students about what's going on in their schools and everything they're balancing right now (because of the pandemic) has been really eye-opening.
As a Student Support Specialist, is there a student success story that comes to mind with a student you've supported?
I recently talked with a student who teaches in an area that, in general, holds different political views than herself. It sounds like she's in a challenging situation, but she remains focused on her main goal, which is to make a positive impact. Her attitude and persistence is inspiring.
Do you have any pets? 
Yes! Two cats. We adopted Bunny in Thailand five years ago and brought her here to the U.S. We adopted Minnosh last year and Bun is so happy to have a pal.
What's your life motto?
Don't sweat the small stuff.
What's your favorite thing about living in Maine?
Ocean, mountains, woods, breweries, seafood.
What's your ideal Sunday?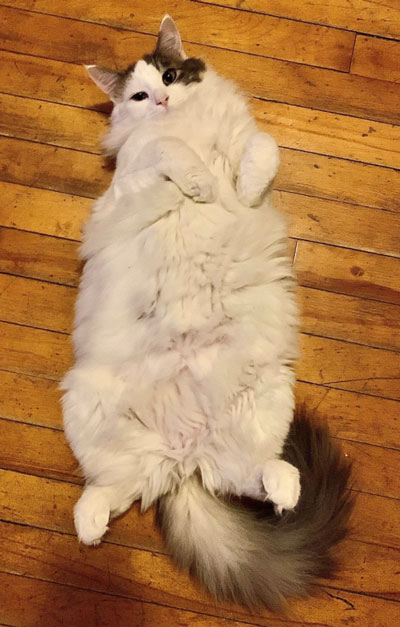 Taking off for a hike or heading to the beach to surf.
Do you have a favorite season?
Summer all the way.
If you could narrow down your top three favorite hobbies what would they be?
Traveling, surfing, hiking.
Looking back, do you have a favorite vacation spot?
Turkey for food, culture & history. Bali for surfing, diving, and beaches.
If you could travel anywhere in the world, where would you want to travel to?
Portugal & Iran are the top two on my list.
Do you have a favorite book?
My favorite books are ones that are based on true stories. I have a lot of favorites, but the most recent book I read and loved is called "Now You See the Sky" by Catharine H. Murray. She's a Maine woman who lived in Thailand for years and started a family there. Her writing is really beautiful and her story is incredible. Heartbreaking, but really, really good.
Another one that's always stuck with me is "Princess: A True Story of Life Behind the Veil" by Jean Sasson. It's a true story of a Saudi princess written by an American journalist that reveals the challenges she faced as a woman in Saudi Arabia.
If you could eat one thing for the rest of your life what would it be?
Soup. Any kind. I love it all. Especially homemade lentil & barley.
What's the best professional advice you've received?
Always ask. I love when I hear supervisors/managers say this because I always have a million questions.
What advice do you give to your students that you support?
See previous answer! Haha really though, I do always tell the students I support to reach out if they need anything. Even if I can't help them, I can at least steer them towards someone who can. I think it makes them feel at ease knowing that there is always someone there who will answer the phone or an email and help them out.
Interested in learning more about the programs Fiona works with?
GET THE GRADUATE PROGRAMS IN EDUCATION GUIDE
Tags:
CAGS | Education | Graduate Programs in Education | Master of Science in Education | Meet our Team | MSEd
---