Online Learning at UNE - what you need to know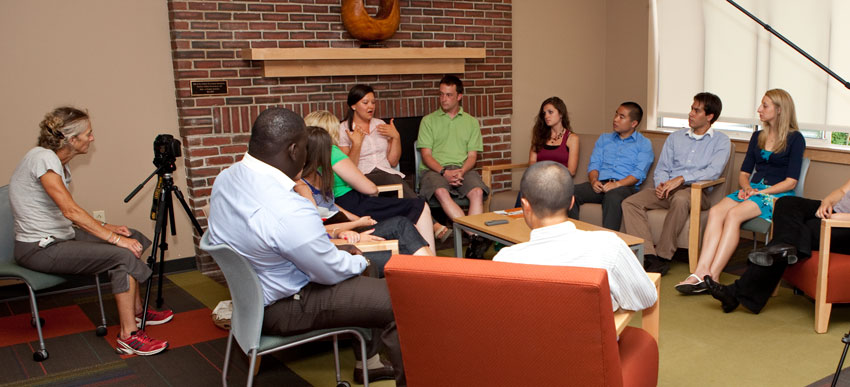 What is UNE Online?
UNE Online is the portion of the University of New England that operates out of the College of Graduate and Professional Studies (CGPS) and brings you online learning. Dr. Martha Wilson is our Dean. On our website, online.une.edu, you may also see some mentions of our nickname, OWL, which stands for Online Worldwide Learning.
A timeline of the student experience
At the very start – the process
When you begin your application, you will have a dedicated Enrollment Counselor available to you, to guide you throughout the admissions process. They provide assistance with your application and advise you during your application process so you're able to put your very best foot forward.

Each program has their own specialized Enrollment Counselors who are are experts on thier program, so they are able to answer even the most granular questions about your program of interest.


Success through support – your student support specialist
With more than a 95% rate of returning students, over the years we have learned that a successful student is a supported student. When you become a UNE student, support is built into your student experience.

Upon acceptance into your program, your Enrollment Counselor introduces you to your Student Support Specialist. They become your primary contact within the UNE system, answering any questions you may have, providing support and acting as your advocate and champion within the College of Graduate and Professional Studies.


Creating knowledge – an exceptional learning experience
All UNE students engage in research and scholarship. Our academic programs ensure that students have opportunities for extensive fieldwork, clinical experiences, research, internships and global experiences.Online courses at UNE are held to the same exacting NECHE (the New England Commission on Institutions of Higher Education, formerly known as the Commission on Institutions of Higher Education for NEASC) standards as our world-class on-ground courses. Each course is custom-designed by a member of our in-house Instructional Design team, which ensures that each course is pedagogically sound and presents the material in the most efficient manner possible for an efficient learning experience.
Your classes will be rigorous, but you will also receive a level of support from the program that is unheard of at other schools. You can see MPH Graduate Kiersten Barney talk about how she benefitted from our support model in this post-hooding video interview.
Sample course
Here's another blog post you may find relevant – it outlines an example online course and walks you through the timing, work commitment and answers some questions for you: online.une.edu/blog/taking-an-online-course-at-une-online/
Submitting a great application
If you're interested in applying to UNE, here are a couple of blog posts that you may find valuable:
And of course, if you have any questions, feel free to call, email, or chat with an enrollment counselor. They're program experts and can answer whatever questions you might have.
---
Interested in applying to UNE Online? The sooner you apply, the sooner you hear back. Fill out an online application today at online.une.edu/gateway-portal-page!
Enrollment | Online Learning
---