Meet our Team: Kaitlin Cole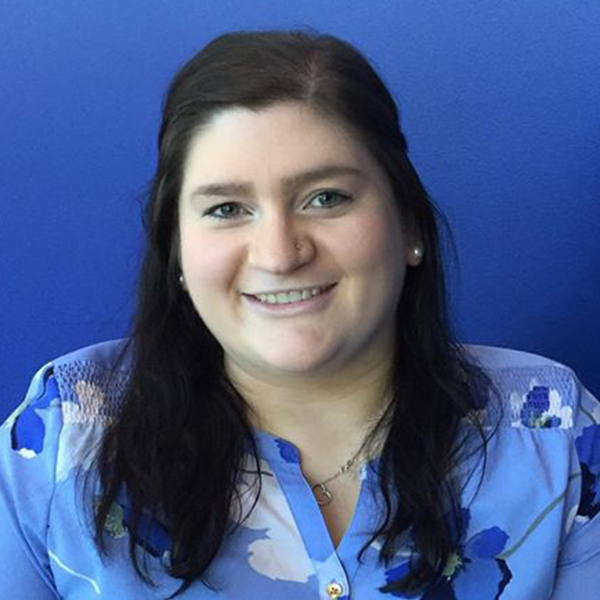 Meet Kaitlin Cole, a Student Support Specialist for the Master of Social Work degree program. Katie joined UNE in in the spring of 2017 after earning her BA in Political Science with a minor in Food Science and Human Nutrition from the University of Maine in 2015.
At UNE Online students are our top priority, and their success is what drives each and every one of us to do what we do. We'd like to share a little bit about the people that are dedicated to making that happen every day.
What do you do at UNE Online?
I am a Student Support Specialist for the Master of Social Work program.
Where are you from?
I was born and raised in Portland, Maine but my whole family is from northern Maine so I spend a lot of time up there. It is fairly diverse here in Portland compared to the rest of the state and I think a lot of people are surprised by that. I was raised around people from other countries who speak different languages and have different religions – and I wouldn't have wanted it to be any other way. Growing up here and being exposed to that has truly made me who I am today and has helped shape how I see the world.
What's your favorite dessert?
My favorite dessert is probably cheesecake which also happens to be something I am famous for making. Sometimes I test out new flavors and bring it in for the student support team to try – they have become my guinea pigs for trying out new recipes.
What is the first thing you do in the morning?
I try to read about what's going on around the world as well as some daily inspirational pieces to set the tone for the day – and usually in that order because a lot of what is going on in the world is upsetting!
What's the best professional advice you've received?
I would say the best advice I got is the fact that there are many different types of leaders – and that they don't all look the same. Sometimes a leader can be a quiet person who is used to observing and listening to others and knows when to speak up and get things done.
What's the most recent lesson you've learned?
That even if you don't think you can do it, you absolutely can. You just can't give up! You have to do the things you think you cannot do – which I believe is something Eleanor Roosevelt taught us.
What's on your desk?
A lot of little odds and ends – a picture of my best friend, a figurine of my childhood dog Skippy, several different items with sloths on them because they are my favorite animal, a postcard from where I studied abroad in Germany, an Angela Lansbury mouse pad, pictures of family, and some drawings that my nieces and nephew made for me.
What's your favorite part about what you do as a Student Support Specialist?
My favorite part is getting to know my students and knowing that I will get to see some of them at graduation; that is what keeps me going every day. Sometimes all they need is someone to believe in them and encourage them. Kind words and reassurance can go a long way for them when they are struggling.
Read more: Confessions of a Student Support Specialist – The Top 3 Issues that Online Students Face
If you could eat one thing for the rest of your life what would it be?
This is really challenging because after a while you would get sick of eating the same thing no matter what it was. I guess I would have to say watermelon, that is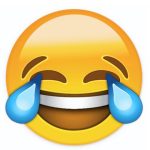 something I eat a lot of all summer long and never get sick of it.
What's your favorite emoji?
The laughing/crying face – I use it a lot (probably way too much) because it really captures many of life's unpredictable moments.
Favorite book?
This is really tough for me – I love books. I would either have to say the Harry Potter series or the No. 1 Ladies Detective Agency series by Alexander McCall Smith.
What's your motto?
Hmmm… probably that you just have to keep swimming. Keep moving forward and always strive to be the best version of yourself.
What's your favorite thing about living in Maine?
I absolutely LOVE being near the water and being surrounded by so much natural beauty. It is certainly not a perfect state by any means, but it truly is a beautiful place to be. Summer and fall are my favorite seasons here but even winter has its beauty.
What's your ideal Sunday?
I love to cook, but during the work week it's all about what is healthy and quick, so on Sundays, I like to make a big hearty breakfast. I also like to take the day to relax and prepare for the week ahead. I think Saturdays are more for running around, having fun, and getting things done. Sundays are for resting and focusing on what lies ahead – even if you are slightly in denial because it is almost Monday again!
---
If you are interested in pursuing your Master's in Social Work, or even if you're simply interested in discussing the program, please reach out to an Enrollment Counselor at (207) 221-4143 or via email at socialworkonline@une.edu.
Interested in applying to UNE Online? The sooner you apply, the sooner you hear back. Fill out an online application today at online.une.edu/gateway-portal-page – we look forward to hearing from you!
Master of Social Work | MSW Student Support | Social Work | student support | Student Support Spotlight
---