About the
APHA-SA
The UNE Amer­i­can Pub­lic Health Asso­ci­a­tion — Stu­dent Assem­bly (APHA-SA) is an inter­dis­ci­pli­nary orga­ni­za­tion wel­com­ing stu­dent mem­bers from all health pro­grams at the uni­ver­si­ty who have an inter­est in pub­lic health. The chap­ter with­in UNE is part of the broad­er APHA-SA, a stu­dent-led orga­ni­za­tion with­in the Amer­i­can Pub­lic Health Asso­ci­a­tion.
Membership
Mem­bers of the UNE APHA-SA are not required to become stu­dent mem­bers of the nation­al APHA orga­ni­za­tion, although it is encour­aged. Par­tic­i­pa­tion in UNE APHA-SA is free and flex­i­ble!
Stu­dents who join UNE APHA-SA have the ben­e­fit of being able to par­tic­i­pate remote­ly, which works well for those enrolled in online pro­grams and local stu­dents who may be unable to attend meet­ings on cam­pus.
Monthly meetings
Gen­er­al mem­ber meet­ings are con­duct­ed month­ly via tele­con­fer­ence. Mem­bers can also par­tic­i­pate in events held every oth­er month to delve deep­er into the field of pub­lic health by learn­ing about poten­tial career paths, par­tic­i­pat­ing in skill build­ing work­shops, lis­ten­ing to excit­ing guest speak­ers who are pro­fes­sion­als already in the field, and oth­er activ­i­ties as planned.
Ways to connect with the
APHA-SA
Upcom­ing UNE APHA-SA activ­i­ties are list­ed via Face­book, Twit­ter, and Insta­gram. If you are inter­est­ed in learn­ing more about UNE APHA-SA or join­ing the orga­ni­za­tion, please con­tact apha-board@une.edu.
Officers of the
UNE
APHA-SA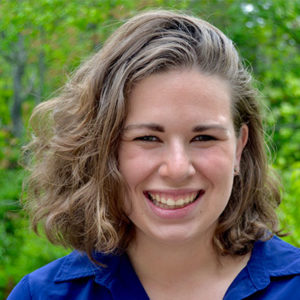 President
Emi­ly Bartlett
ebartlett4@une.edu
Emi­ly Bartlett is an MPH can­di­date at the Uni­ver­si­ty of New Eng­land, expect­ing to grad­u­ate in sum­mer 2018. Emi­ly lives in Port­land, Maine where she works as a grant writer for The Sal­va­tion Army. Her area of focus with­in study has been on repro­duc­tive health in refugee pop­u­la­tions. Emi­ly also holds the posi­tion of Pro­gram­ming Co-Chair in the nation­al APHA Stu­dent Assem­bly, where she will be man­ag­ing the Stu­dent Assem­bly booth at the APHA Annu­al Meet­ing this Novem­ber.
---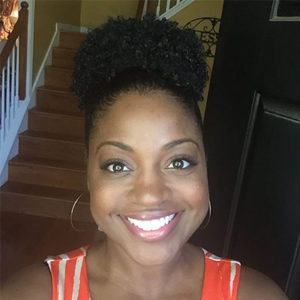 Vice President / Secretary
Taina Breza­ult
tbrezault@une.edu

Taina Breza­ult is in her final year at UNE. She is cur­rent­ly employed as a Flight Atten­dant while pur­su­ing her pas­sion in Pub­lic Health. She is a new mem­ber of the APHA and has been a mem­ber of APHA-SA at UNE for the past year. Taina's love for pub­lic health began with a cam­paign she start­ed on her col­lege cam­pus called "Pump Ya Brakes: Chang­ing Lives Through Chang­ing Lifestyles", which pro­mot­ed HIV/AIDS and STI aware­ness. Taina was pre­vi­ous­ly a mem­ber of the Young Women of Col­or Lead­er­ship Coun­cil, a project of Advo­cates For Youth based in D.C., and brings with her into the MPH pro­gram her expe­ri­ence in the basics of pub­lic pol­i­cy, health edu­ca­tion, glob­al health, sex­u­al health and repro­duc­tive jus­tice.
---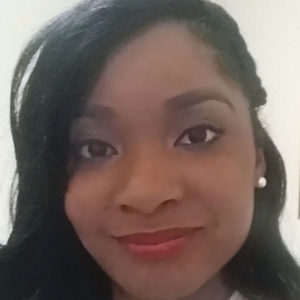 Campus Liaison / Treasurer
Sheena Jones
sjones20@une.edu
Sheena is a sec­ond-year MPH can­di­date with the Uni­ver­si­ty of New Eng­land, expect­ing to grad­u­ate in May 2018. She cur­rent­ly resides in North Car­oli­na. Her pro­fes­sion­al expe­ri­ence includes serv­ing as a Reha­bil­i­ta­tion Social Work­er in a health care facil­i­ty, advo­cat­ing for patient rights. Her pas­sion for pub­lic health com­menced when see­ing an increased preva­lence in health dis­par­i­ties among minor­i­ty pop­u­la­tions. She is antic­i­pat­ing her pub­lic health stud­ies will enable her to become an Epi­demi­ol­o­gist. Aside from serv­ing as Cam­pus Liai­son, where she can present a voice for her fel­low class­mates, Sheena also serves on the Cur­ricu­lum Com­mit­tee for the Grad­u­ate Pro­grams in Pub­lic Health. When her head is not in the books, she enjoys the Deaf com­mu­ni­ty, play­ing her gui­tars at church, sewing new dress­es, knit­ting, and eat­ing veg­an empanadas.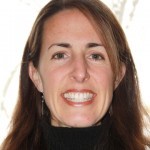 Faculty Advisor
Jen­nifer Gun­der­man
jgundermanking@une.edu

Jen­nifer Gun­der­man MPH grad­u­at­ed with a BS from Prov­i­dence Col­lege with a major in health pol­i­cy and man­age­ment and a minor in Biol­o­gy. She lat­er received a MPH degree with a cer­tifi­cate in mater­nal and child health epi­demi­ol­o­gy from Emory Uni­ver­si­ty. After receiv­ing her under­grad­u­ate degree, Ms. Gun­der­man was a Peace Corps vol­un­teer as a health spe­cial­ist in Niger. Fol­low­ing this expe­ri­ence, she worked for Maine CDC, for­mer­ly Maine Bureau of Health. While work­ing for the state health depart­ment, she held posi­tions includ­ing health edu­ca­tor, pro­gram spe­cial­ist, infec­tious dis­ease epi­demi­ol­o­gist and pub­lic health dis­trict liai­son. In addi­tion, she was the Direc­tor of Research at Onpoint, a non-prof­it orga­ni­za­tion focused on health­care and pub­lic health research aimed at increas­ing access to qual­i­ty health­care. Through­out her pro­fes­sion­al career, Ms. Gun­der­man has been involved in inde­pen­dent con­sul­tant projects, lead­ing such projects as a com­mu­ni­ty health assess­ment in a rur­al Maine com­mu­ni­ty; com­mu­ni­ty trans­for­ma­tion grant in Maine's Mid­coast Dis­trict; and HIV/AIDS sur­veil­lance in the Caribbean. Cur­rent­ly, Ms. Gun­der­man is a fac­ul­ty mem­ber at the Uni­ver­si­ty of New Eng­land. At UNE, she devel­ops and teach­es under­grad­u­ate and grad­u­ate cours­es in epi­demi­ol­o­gy, research, and pub­lic health. Her cur­rent projects at the uni­ver­si­ty include lead­ing pub­lic health activ­i­ties as part of the Ghana Immer­sion Pro­gram, eval­u­a­tion of a health pro­grams, and coor­di­na­tion of inte­grat­ed health sci­ence cours­es. In addi­tion, she is active­ly involved in inter­dis­ci­pli­nary efforts and pro­grams.
Request Infor­ma­tionApply Now