About the APHA-SA
The UNE American Public Health Association – Student Assembly (APHA-SA) is an interdisciplinary organization welcoming student members from all health programs at the university who have an interest in public health. The chapter within UNE is part of the broader APHA-SA, a student-led organization within the American Public Health Association.
Membership
Members of the UNE APHA-SA are not required to become student members of the national APHA organization, although it is encouraged. Participation in UNE APHA-SA is free and flexible!
Students who join UNE APHA-SA have the benefit of being able to participate remotely, which works well for those enrolled in online programs and local students who may be unable to attend meetings on campus.
Monthly meetings
General member meetings are conducted monthly via teleconference. Members can also participate in events held every other month to delve deeper into the field of public health by learning about potential career paths, participating in skill building workshops, listening to exciting guest speakers who are professionals already in the field, and other activities as planned.
Ways to connect with the APHA-SA
Upcoming UNE APHA-SA activities are listed via Facebook, Twitter, and Instagram. If you are interested in learning more about UNE APHA-SA or joining the organization, please contact apha-board@une.edu.
Officers of the UNE APHA-SA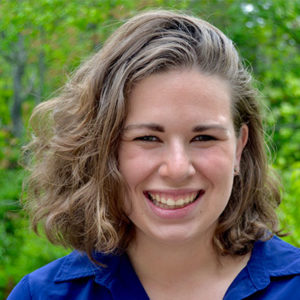 President
Emily Bartlett
ebartlett4@une.edu
Emily Bartlett is an MPH candidate at the University of New England, expecting to graduate in summer 2018. Emily lives in Portland, Maine where she works as a grant writer for The Salvation Army. Her area of focus within study has been on reproductive health in refugee populations. Emily also holds the position of Programming Co-Chair in the national APHA Student Assembly, where she will be managing the Student Assembly booth at the APHA Annual Meeting this November.
---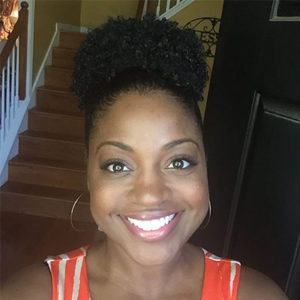 Vice President / Secretary
Taina Brezault
tbrezault@une.edu

Taina Brezault is in her final year at UNE. She is currently employed as a Flight Attendant while pursuing her passion in Public Health. She is a new member of the APHA and has been a member of APHA-SA at UNE for the past year. Taina's love for public health began with a campaign she started on her college campus called "Pump Ya Brakes: Changing Lives Through Changing Lifestyles", which promoted HIV/AIDS and STI awareness. Taina was previously a member of the Young Women of Color Leadership Council, a project of Advocates For Youth based in D.C., and brings with her into the MPH program her experience in the basics of public policy, health education, global health, sexual health and reproductive justice. 
---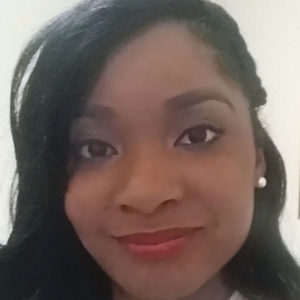 Campus Liaison / Treasurer
Sheena Jones
sjones20@une.edu
Sheena is a second-year MPH candidate with the University of New England, expecting to graduate in May 2018. She currently resides in North Carolina. Her professional experience includes serving as a Rehabilitation Social Worker in a health care facility, advocating for patient rights. Her passion for public health commenced when seeing an increased prevalence in health disparities among minority populations. She is anticipating her public health studies will enable her to become an Epidemiologist. Aside from serving as Campus Liaison, where she can present a voice for her fellow classmates, Sheena also serves on the Curriculum Committee for the Graduate Programs in Public Health. When her head is not in the books, she enjoys the Deaf community, playing her guitars at church, sewing new dresses, knitting, and eating vegan empanadas.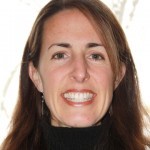 Faculty Advisor
Jennifer Gunderman
jgundermanking@une.edu

Jennifer Gunderman MPH graduated with a BS from Providence College with a major in health policy and management and a minor in Biology. She later received a MPH degree with a certificate in maternal and child health epidemiology from Emory University. After receiving her undergraduate degree, Ms. Gunderman was a Peace Corps volunteer as a health specialist in Niger. Following this experience, she worked for Maine CDC, formerly Maine Bureau of Health. While working for the state health department, she held positions including health educator, program specialist, infectious disease epidemiologist and public health district liaison. In addition, she was the Director of Research at Onpoint, a non-profit organization focused on healthcare and public health research aimed at increasing access to quality healthcare. Throughout her professional career, Ms. Gunderman has been involved in independent consultant projects, leading such projects as a community health assessment in a rural Maine community; community transformation grant in Maine's Midcoast District; and HIV/AIDS surveillance in the Caribbean. Currently, Ms. Gunderman is a faculty member at the University of New England. At UNE, she develops and teaches undergraduate and graduate courses in epidemiology, research, and public health. Her current projects at the university include leading public health activities as part of the Ghana Immersion Program, evaluation of a health programs, and coordination of integrated health science courses. In addition, she is actively involved in interdisciplinary efforts and programs.