A commitment to the development of outstanding public health professionals
---
PUBLIC HEALTH CAREER SERVICES
Online Resources
Career Counseling
Students can make an appointment with Carol or Jennifer (see "Workforce Development" section below) for individual coaching and resume/cover letter review.

Carol J. Ewan Whyte, Ph.D., M.Sc.
Research and Service Coordinator
(207) 221-4128 | cewanwhyte@une.edu

Peer-to-Peer Motivational Career Coaching
With peer-to-peer motivational coaching students are able to set up an appointment to speak directly to a fellow public health student about many important aspects of career planning. This is a great opportunity for our students to brainstorm about career preparation or get a new perspective on networking from someone that has recently gone through the same process.
Professional Preparation Workshop
This workshop encourages students to start career planning early in their academic program. The workshop encourages students to take time for self reflection on their career aspirations, and to understand the importance of networking as a way to build a community of advocates that can help support their career and professional development while exposing them to industry knowledge within their area of public health interest. Tips on building professional tools (resumes, elevator speeches, informational interviews) are reviewed in detail. The workshop is offered to new students during their second semester, session B, and runs for 4 weeks.
---

WORKFORCE DEVELOPMENT
Public health workforce development is the improvement of the workforce through trainings and events that focus on skill enhancement.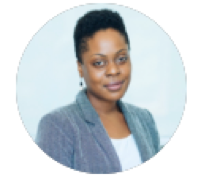 Jennifer Ceide, MPH
Assistant Director, Public Health Workforce Development
(207) 221‑4879 | jceide@une.edu
As the Assistant Director of Public Health Workforce Development, Jennifer is focused on addressing public health workforce gaps and trends by creating professional development opportunities for graduating students, alumni, and public health professionals.
---

GPPH NEWS – A NEWSLETTER FOR STUDENTS AND FACULTY

GPPH News is the newsletter that we send to our public health students and faculty each month to let them know what's going on in the public health community and what we're up to here at UNE Online. The topics covered in the articles include but are not limited to the following:
Student, alumni, staff and faculty spotlights
Public health opportunities for faculty and students
Career services specifically for our GPPH students
Student groups
Public health alumni employment information
Commencement information
And more!
Check out an example edition of GPPH News here!
---

Public Health Service – An online community dedicated to giving back
The Graduate Programs in Public Health (GPPH) at the University of New England are committed to improving the health and well-being of communities.
We encourage and facilitate meaningful community service activities with a public health focus by students and faculty and we maintain a cadre of competent public health professionals with the mindset of activism who collaborate to improve the well-being of their local and global communities.
Volunteer Week
Volunteer week is a two week period, that occurs twice a year, dedicated to encouraging UNE students, faculty and public health professionals everywhere to facilitate meaningful community service activities with a public health focus. Check out the recap of one of our past volunteer weeks on our blog.
#uneonlinegivesback
During our dedicated volunteer weeks we ask participants to share photos of their volunteer experiences with us and our social media followers by using the hashtag #uneonlinegivesback. Check out our Facebook album here.
View Public Health Service Opportunities
If you have any questions about the coursework or the program requirements, please speak to one of our enrollment counselors at the email or phone number below.