2018 U.S. News & World Report, Best Regional Universities, North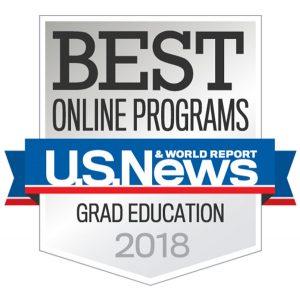 The University of New England is honored to be included among the "Best Regional Universities, North" by U.S. News & World Report again in 2018.
U.S. News & World Report's rankings condense a great deal of information about the quality of the education at each school they evaluate, making it easier for students to compare the academic quality of schools.
U.S. News & World Report's rankings are based on collected data from more than 1,800 colleges and include such factors as SAT and ACT scores, acceptance rates, number of faculty, student-faculty ratios, and graduation and retention rates. A full write-up on their methodology can be found on the U.S. News & World Report website.
U.S. News & World Report's rankings complement other national accolades
Why is UNE considered a "regional university?"
UNE's ranking is for U.S. News & World Report, Best Colleges, Regional Universities, North.
Schools classified as a "regional university" offer a full range of undergraduate programs and provide graduate education at the master's level, and offer a very select number of doctoral programs. 
To rank colleges, U.S. News & World Report first places each school into a category based on the school's stated mission – whether the school is dedicated to being a research university or is a liberal arts college, for example. In some cases, schools are designated by geographic location such as North, South, Midwest, and West.
Regional accreditation
Accreditation is a process in which institutions of learning are evaluated against a certain set of standards with the goal of effectiveness, improvement, and public assurance. Accreditation establishes a level of acceptable quality while respecting the unique missions of the institutions involved.
Regional accreditation is generally intended for non-profit academic schools (public or private), whereas national accreditation is generally for for-profit schools that offer vocational, career, or technical programs. Regional accreditation bodies tend to be older, more prestigious, and their standards are typically more stringent than national accreditation bodies.
For more information on the accreditation process at UNE Online, we sat down for an interview with our Director of Accreditation and Policy.
For more information
Have additional questions? Reach out! We have Enrollment Counselors for every program available Monday through Friday, 8:00 am to 5:00 pm EST. They would be happy to speak with you via email owladmissions@une.edu, over the phone at (855) 325-0896, or via chat on our website online.une.edu.
Ready to apply? Go to online.une.edu/gateway-portal-page/ to start your application today!
Awards | ranking | recognition
---
One response to "2018 U.S. News & World Report, Best Regional Universities, North"