Faculty Spotlight: Jennifer Healy – Public Health Program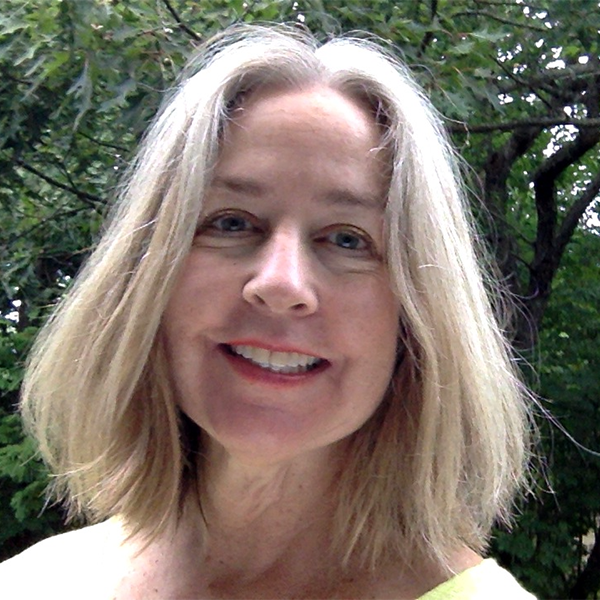 Jennifer Healy is Public Health Career Services Advisor for the Graduate Programs in Public Health. We sat down with her recently to talk about her role and how she supports students in the public health program.
Can you tell me a little bit about your background and what drew you to UNE Online?
I've had a varied career path – going from consumer goods brand management, to healthcare administration, and then teaching, advising, and career counseling. When I was teaching undergraduates, I enjoyed mentoring and learning from students. I've always enjoyed working with people and helping them figure out their goals and then how to identify the steps they need to take to realize those goals.
I joined UNE Online this winter as the Public Health Career Services Advisor for the Graduate Programs in Public Health, and so far UNE Online has been a great fit! I've been able to really draw from my diverse background to fill a pretty specific niche here at UNE Online. The team environment and the people here are phenomenal, and our open office plan has a nice buzz of activity.
What do you feel sets the UNE Online Public Health program apart from other Public Health programs?
We have a fabulous primary faculty. They're powerhouses. And our adjunct instructors are all scholar-practitioners, so they each bring a unique and relative perspective as well as a lot of real-life experience to their subject area. They are able to help students from a practical perspective, specifically pertaining to what it's really like to work in the field. They are also able to share those current workplace scenarios, real-life experiences, and some of the challenges that students will actually face when they work in the field. I feel very fortunate to be working with such a talented pool of faculty.
How does Career Services tie into the student experience?
Career Services is such an important piece of a student's academic journey. The top reasons that students return to school to get their Master's Degree are often career advancement or a major career change. The UNE curriculum ensures that students receive a high-quality education, and Career Services helps ensure that they are ready for the workforce. By being career-ready, our students are better able to realize a great return on their educational investment. We encourage students to focus on their career goals from the very start of their academic program because it's never too early to plan for career success.
What is your favorite aspect of your function at UNE Online?
I love the fact that my role is dedicated to being a resource for students. I help support the career success of graduate public health students through individual career counseling and am developing an online professional preparation workshop and other training modules. I help our students take this wonderful knowledge that they're getting here, all these technical skills, and I package all of that up in a very professional manner to help them get the job of their dreams.
How do you feel that you prepare your students for life after graduation?
One of the greatest strengths of Career Services is helping students see themselves through a different lens or point of view, and helping them realize how many great skills they have already gained. We help students recognize and reframe their skills and package them to their best advantage on a resume or in a cover letter, to help tell their unique story.
I've always been impressed with our students, and once I help them identify relevant skills, they're impressed with themselves too. It's rewarding, helping students realize how much they really have to offer a future employer.
What's your top advice for public health students?
When our students begin their academic careers, I help them recognize that there is an abundance of learning opportunities to take advantage of when they have student status. Being a student has a way of opening doors in the professional world. It's not just the practicum experience that helps prepare students for the real world. Making connections along the way is also very important, so I work with students to help prepare them to do effective networking.
If you're new to the field of public health – or any field for that matter – your classmates, your instructors, and the professional contacts that you make as a student are really your first network. By encouraging students and educating them about the importance of building that network of public health professionals early on, I help them leverage those relationships and help them build a nice launching pad for themselves and for their new career.
What do you like best about working with UNE Online students?
I love that our students come from all over the globe and that they're from all walks of life. I've found that the one thing that's common among our public health students is that they all want to make a positive impact and make the world a better place.
There's just something very special about our students. Whether it's within their local community or on a global scale, they enjoy the work of public health. They want to make a difference, and I'm dedicated to helping them get there.
---
UNE Online Public Health Career Services is dedicated to providing the resources, skills, and recommendations needed to help students and alumni confidently navigate the next steps in their careers.
To make a graduate student or alumni Career Counseling appointment, please contact Jennifer Healy, Public Health Career Services Advisor, jhealy3@une.edu.
Graduate Programs in Public Health | Master of Public Health | MPH | MPH Faculty Spotlight
---
One response to "Faculty Spotlight: Jennifer Healy – Public Health Program"